The construction industry requires dealing with many challenges, often associated with documents and safety. Here is where QR codes may be very helpful. In order to avoid serious mistakes made during the completion of the construction project, people can use QR codes with links to needed guides, training books, protocols, etc.
QR codes, also known as quick response codes, are easy and quick to make. It takes only a few seconds when you use a free QR code generator, but the QR code you made will bring a lot of value to the construction company. Many construction firms are already using QR codes as they see many advantages of this technology.
QR codes can serve as great channels for communication and engagement. They help to improve the workflow by providing additional information for employees. It's also much easier to engage with customers by using QR codes.
The main benefits of QR codes for construction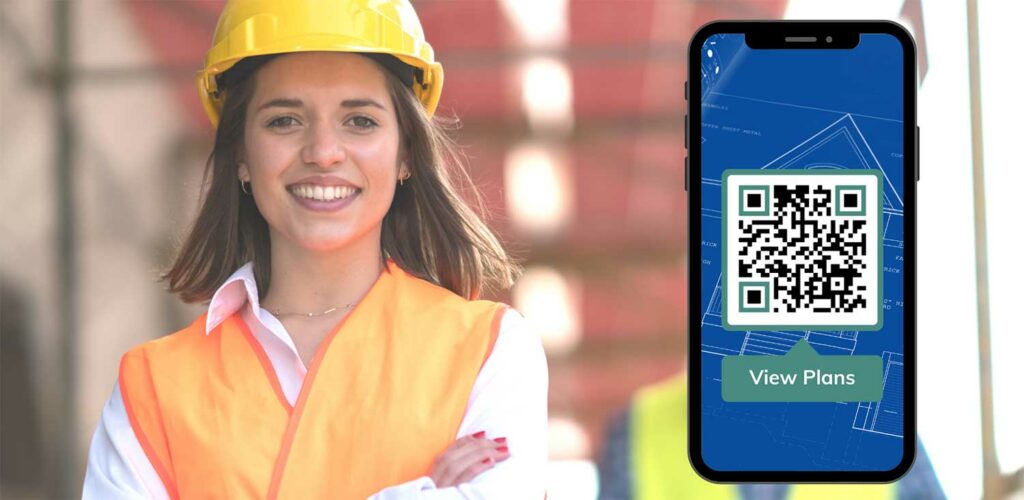 QR codes can be used in a variety of ways, from marketing to tracking and analytics. One of the main advantages of QR codes is that they are easy to create and have long-term benefits.
A successful case of using QR codes in the construction industry is IKEA. They put QR codes on the product packages with explainer videos on how to assemble the product. It makes it easy for people to start using the product, as they don't need to read long instructions.
IKEA also created a mobile checkout system with QR codes. It's an innovative solution, which helps to save time at the checkout.
Among other benefits that QR codes offer for construction firms are:
Direct communication with customers
Improvement of the workflow
Better engagement
Enhancement of marketing campaigns
Growth of trust
How you can use QR codes in the construction industry
There are many activities that can be linked via QR codes. The main issue with QR codes in the construction industry is that not many people know how to use them. This technology is still considered unfamiliar and foreign to many.
The ways to use QR codes in construction are quite simple and not as complex as they may seem at first. The main purpose of using QR codes is to provide some type of value to the person that has just scanned it with a QR code scanner on their phone. Usually, QR codes lead to engaging content, like videos, photos, certain articles, rather than just a homepage of a website.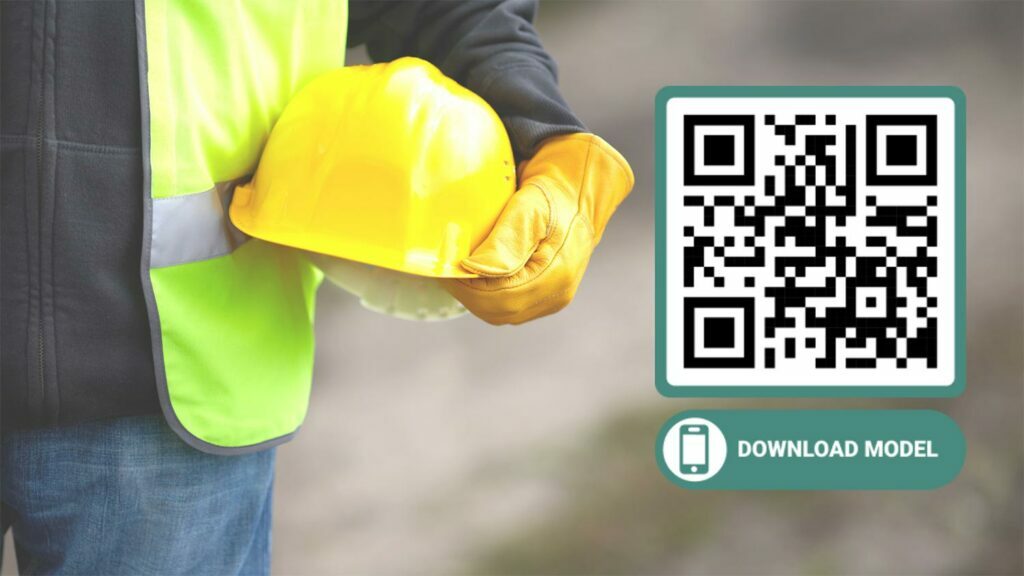 Here are 10 common uses for QR codes for professionals in the architecture, engineering, and construction industry:
QR codes with links to extra materials and useful information. It's good for employees to have easily accessible materials at work. Having a QR code on the product will help contractors to get the needed information about it fast.
Size charts and comparisons. It's quite handy to have size charts available in just a few clicks. This is especially valuable for those who work in construction.
QR codes to contact the company. QR codes can be also used as a better way to contact the construction firm. You can add the phone details or email address to the QR code, so people can quickly save them.
Accessing portfolio with previous projects. You can add a link to the portfolio with detailed case studies of previous projects. This helps to quickly showcase your expertise and experience. You should also add interactive parts including maps, videos to make the portfolio more engaging and interesting to look at.
Using codes as business cards. This is a basic use of QR codes, which may apply to any other company, meaning it's not specific to the construction industry. It's convenient to have a QR code with the business cards and contact information, so it's easier to reach out and get in touch with the company's representative.
QR codes for additional promotion. This means using QR codes in advertisements. For more interest from customers to use them, it's recommended to add some kind of discount, which is specific to a certain QR code. You can also put QR codes throughout the store and make mobile-friendly landing pages. There you add 'Like' and 'Follow' buttons for Facebook, Instagram, and other social media for more engagement.
Increasing the number of email subscribers. With QR codes, clients using a QR reader can quickly sign up for your email newsletter. However, you need to remember to give people a reason why they need to subscribe because if there's no reason, then it's just a wasted time.
Making QR codes with CTAs. As you have gained some followers on different social media channels, it's a good idea to encourage them to take some action. Everything depends on your current marketing campaign. Based on it you can mobilize people to sign up or register for an online event or construction exhibition.
Using QR codes for customer support. It's also very important to be able to receive feedback and inquiries regarding the products or services the construction company offers. It will help to see what needs improvements and upgrades. If people need some technical support, you can add a QR code with a link to the explainer video or article. This will increase customer satisfaction and trust.
QR codes of analytics and tracking. QR codes can be used to track the success of certain marketing campaigns or efforts. It's easy to collect insights from QR codes, as with their help you can get information regarding the number of times people scanned the code, when, which actions they take after scanning, etc.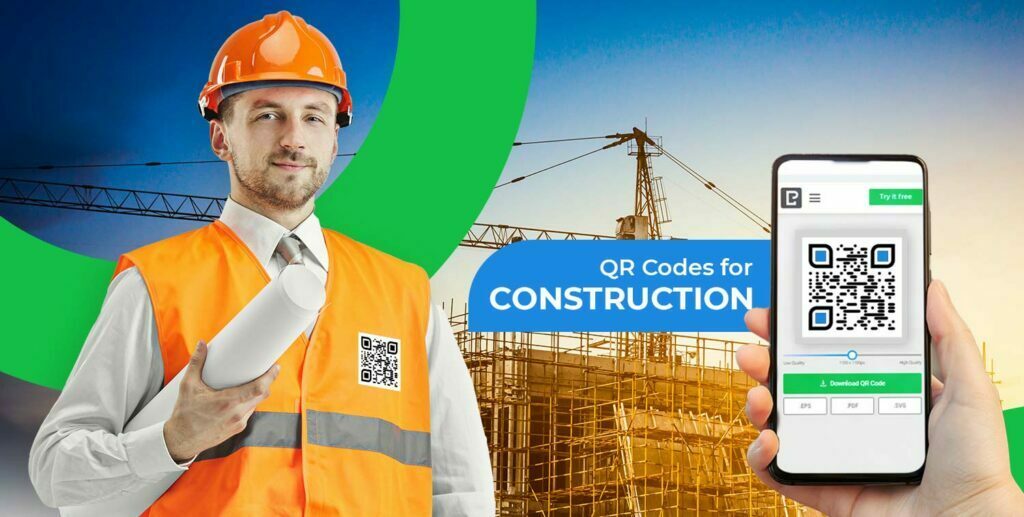 Conclusion
Using QR codes in construction is a great way to get benefits for buyers as well as for employees. There are many ways you can use QR codes for construction business, which will help you in marketing efforts and also make your workflow better.