In today's digital era, the traditional business card is getting a modern upgrade with QR codes. But should you put a QR code on your business card? This blog will walk you through everything you need to know, from the pros and cons to the steps to add a QR code to your business card.
Should You Put a QR Code on Your Business Card?
The use of QR codes on business cards is not just a trend; it's an evolution. A QR code can store far more data than a standard business card and creates a seamless bridge between your physical and digital presence.
Tip: If you're adding a QR code to your business card, make sure it aligns with the overall design and feel of the card. Balance is key. Learn more about business card design here.
Is a QR code on a business card good or bad?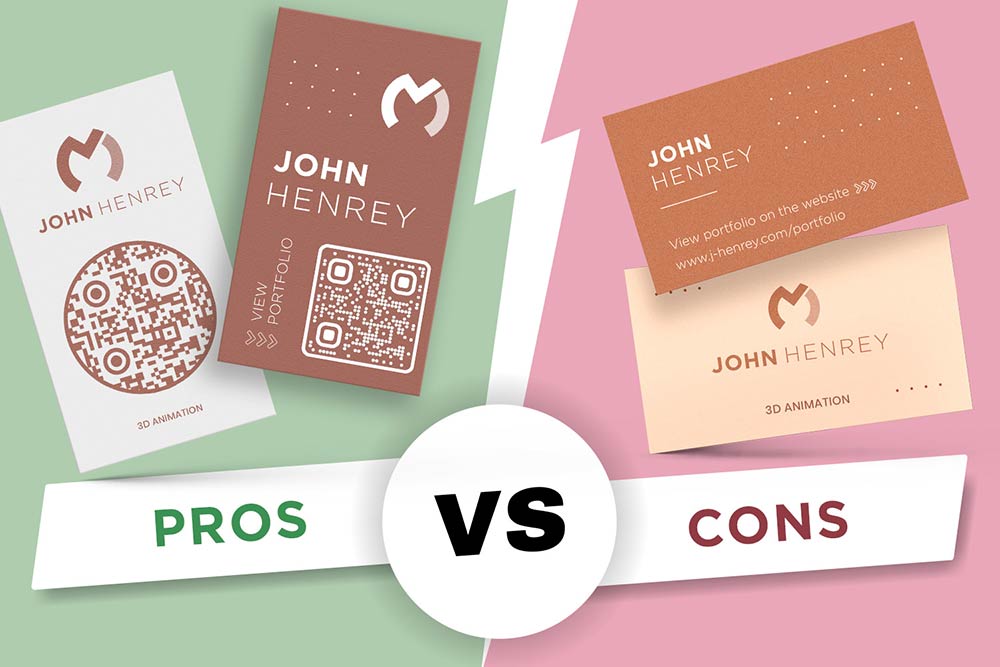 | Pros | Cons |
| --- | --- |
| ✅ Easy Sharing: A QR code makes sharing your contact information instantaneous. | ❌ May Not Appeal to All: Some traditionalists may prefer a QR-free card. |
| ✅ Rich Content: Link to portfolios, websites, or social media accounts directly. | ❌ Needs Some Space: Even if you make the QR code small, it still leaves less space for other details. |
| ✅ Paperless: Reduce the need for carrying around multiple physical cards for sharing. | |
How to Add a QR Code to Your Business Card?
Adding a QR code to your business card is surprisingly simple. You can use our free business card QR code generator tool and follow these steps:
1. Select your content
It could be your Instagram, LinkedIn, or a personal website.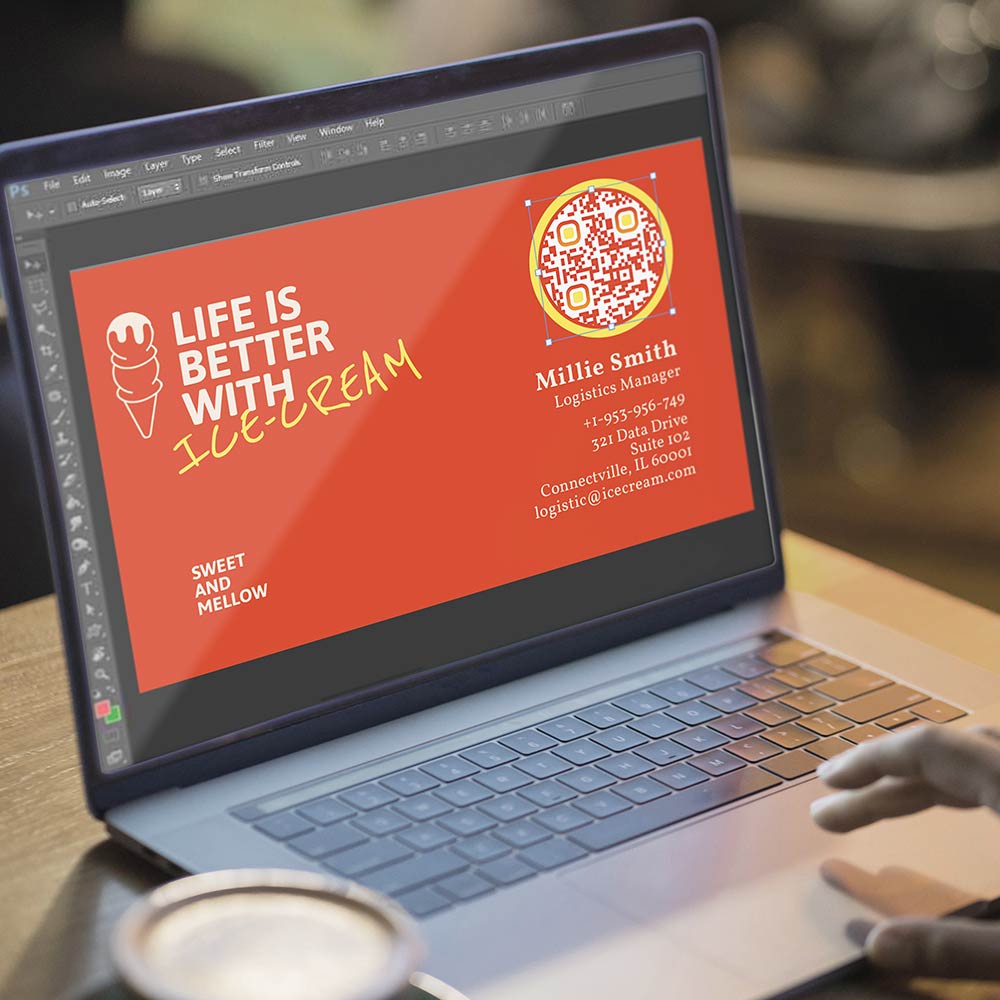 2. Add the QR code
Integrate the QR code into your business card design.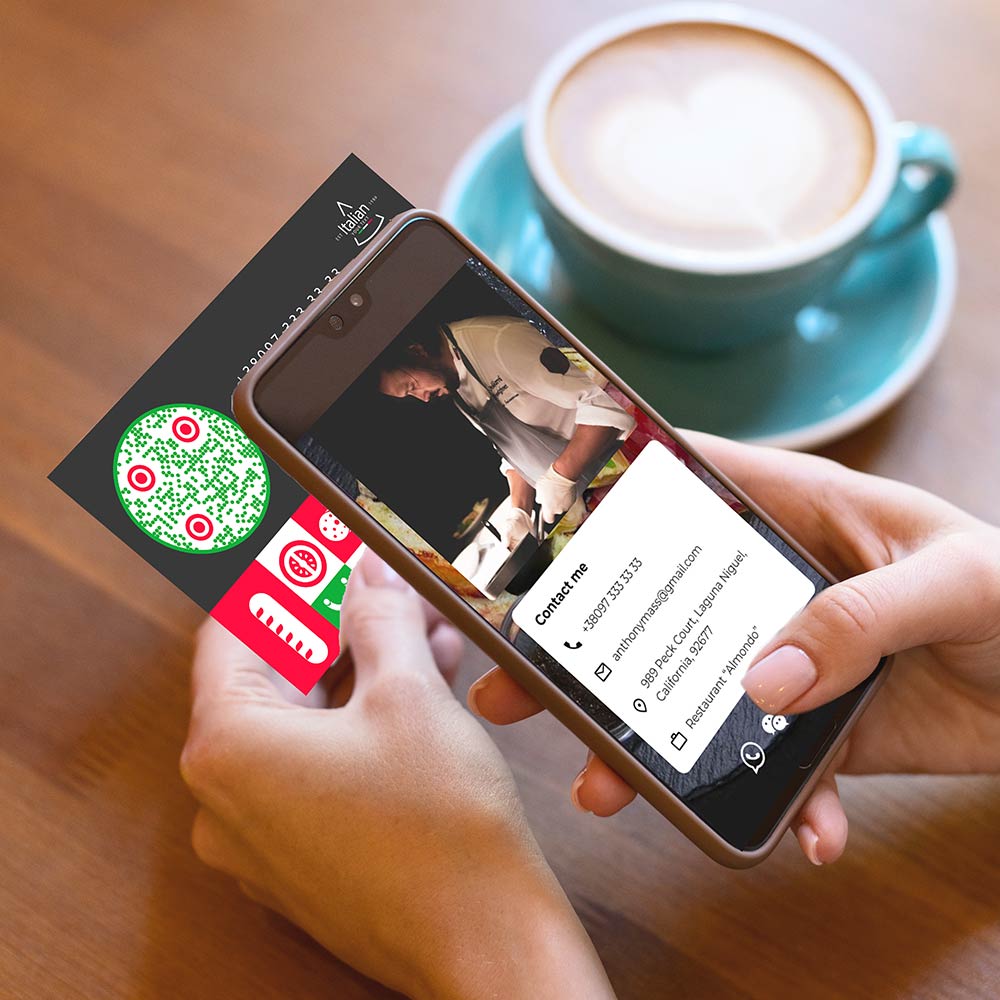 3. Test your QR code
Before you print, always test the QR code to make sure it scans correctly.
Note: The QR code on your business card can serve multiple purposes, not just for sharing your contact details. Consider linking it to your portfolio, Instagram, or even a short introductory video.
What Information Can You Store in a QR Code on a Business Card?
| Information | Description | Use Cases |
| --- | --- | --- |
| Contact Details | Name, phone, email, etc. | Networking |
| LinkedIn Profile | URL of your LinkedIn profile | Professional Networking |
| Portfolio | Link to your online portfolio | Creative Jobs |
| Instagram | Your Instagram handle | Personal Branding |
| Location | Business address | Business-to-business |
❌ Common Mistakes to Avoid
Overcrowding: Make sure the QR code doesn't make your business card look cluttered.
Unreadable Codes: Ensure the QR code is easily scannable.
Expired Links: Double-check that your QR code doesn't link to expired or irrelevant content.
✅ Key Features to Consider
Customization: Personalize your QR code's colors, shapes, and frames.
Analytics: Choose a QR code generator that offers analytics for tracking scans.
Security: Ensure the QR code generator you use is reputable for secure codes.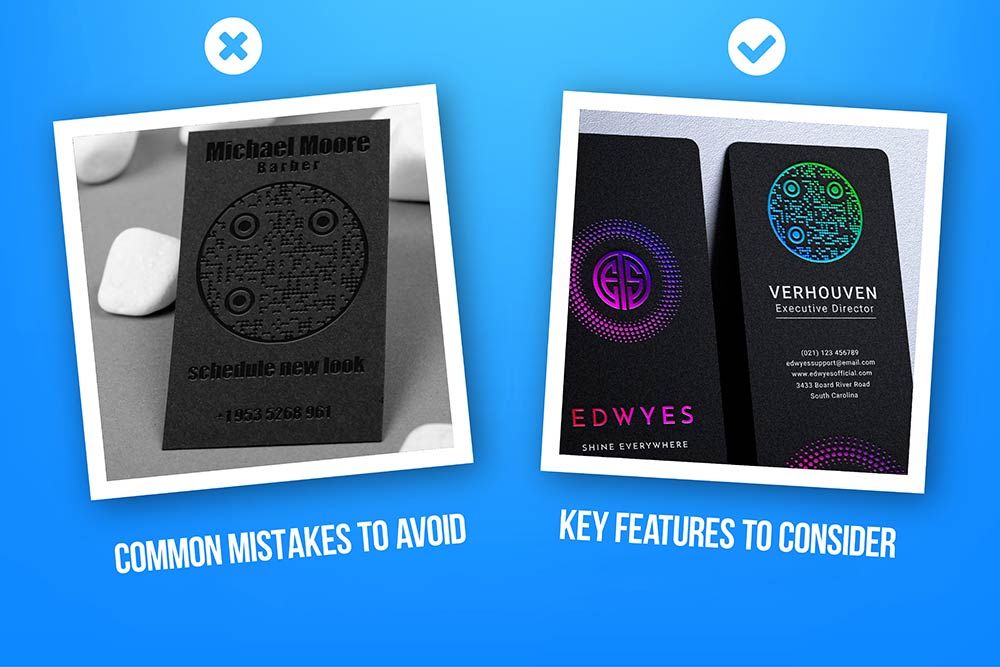 How to Scan a QR Code from a Business Card?
Most smartphones have built-in QR code scanning capabilities. On iPhones, you can use the Camera app, while some Android phones have QR scanning built into their camera or within Google Lens. Alternatively, you can download a dedicated QR code scanner from your device's app store.
In case your phone does not support QR code scanning directly, feel free to use our free QR code scanner tool here.
Frequently Asked Questions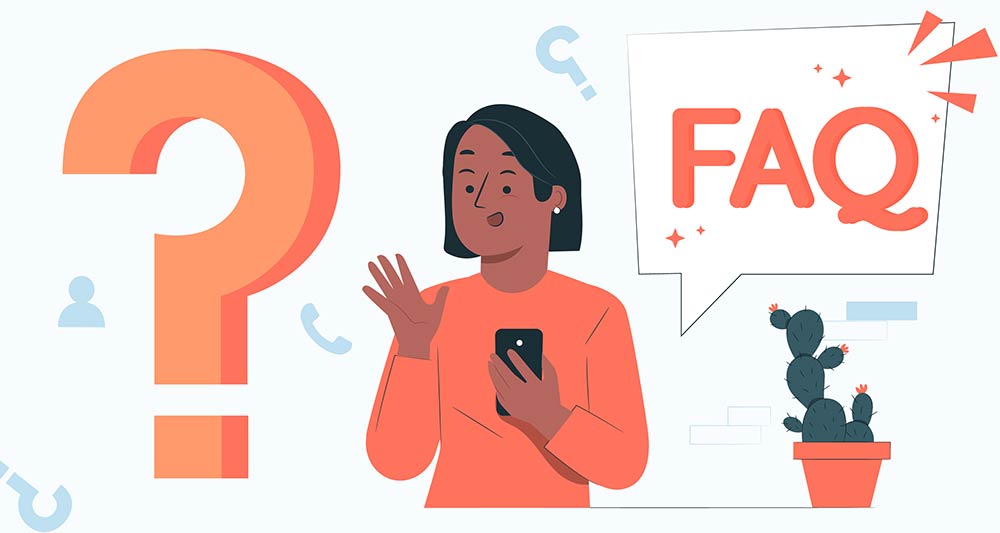 Should I include a QR code on my business card?
Yes, because it offers multiple benefits. Adding a QR code to your business card is a modern and quick way to share your contact information.
How can I link my Instagram account using a QR code on my business card?
Instagram offers its own QR code feature. You can easily generate an Instagram QR code and seamlessly integrate it into the design of your business card.
What kind of QR code should I use for my business card?
It depends on what you want to achieve. You can use a simple Link QR code to link to your LinkedIn profile, or a vCard QR Code to share your contact details directly. The choice ultimately depends on the information you wish to share.
What types of data can be stored in a QR code on a business card?
A QR code has the capacity to store various types of data, such as text, URLs and even Wi Fi passwords.
Is it expensive to add a QR code to a business card?
Incorporating a QR code into your business card design doesn't significantly impact printing costs. Additionally, there are free tools available online for generating high quality QR codes. QR generators offer free design presets, so you don't have to spend money on hiring a designer.
Can I track analytics using the QR code on my business card?
Some QR code generator tools offer tracking capabilities that allow you to monitor various metrics. You can find out how many times your QR code has been scanned, where those scans took place geographically and even the specific time of each scan.