Customers need more and more interaction every day to get them to buy. Video is certainly one of the best ways to engage customers. Overall, rich media content is king when it comes to successful online marketing. Thanks to QR Codes, we can add all kinds of rich media in both digital and print ads. See here how you can make a QR Code. We also get all kinds of tracking data and possibilities to customize the feel and look of the customer experience.
How do QR Codes work for videos and marketing?
When it comes to rich media, we are talking about digital media that includes audio & video, animation or any kind of movement and interaction. The main takeaway is that animated and interactive content is dominating the online marketing space over old school static images. This is purely because it is more engaging and effective in grabbing people's attention.
Some examples of rich media:
Social Media
GIF files (often used in memes and emojis)
Videos
Infographics
Webinars
Any kind of animated content
We see more and more of rich media being used, simply because of its enormous success. Nearly 60% of customers say that videos influence their purchase decisions. Over half of all potential buyers usually research at least 3-5 content pieces before ever engaging directly with a brand or product. The key takeaway is that we need to use more interactive media formats in our ads to engage more customers.
Why make a QR Code for videos and engaging content?
It is easy to do when we are only marketing online. But what happens when we need to also incorporate print media? We can add engaging content and rich media to print ads via QR Codes. They make your users convert easier. Because let's be honest, when was the last time you actually remember a print ad or manually typed in the URL? The fact is that plain old print media just doesn't work anymore. It needs to have a digital part to it. This is how QR Codes work, they can easily link the physical world to the digital.
Let's take a look at some examples on how we can use QR Codes with videos and engaging content.
Making print ads great again
Let's look at the example of flyers or posters. Usually the ad wants a person to either visit a website, social media page or perform some other digital action. The problem here is that most people don't care enough to manually start typing in that website address of yours. Everyone is used to the idea that things should be simple. So even if you offer a 15% discount or a similar incentive in your ad, it may still not be enough for the potential customer to take action. This brings down your ROI (return on investment) which in return brings up your marketing costs and means less conversions and sales for your business.
QR Codes help us out here with various different QR Code types. For one, we can add a call to action on the QR Code to make things even more exciting. Secondly, this process is super easy. All the person has to do is point their smartphone towards your ad and they are already on your landing page.
What is the best free QR Code generator?

If you choose a Dynamic QR Code, we can create marketing campaigns that can be tracked and measured. This means we can keep track of all the people who scan your QR Codes to see which ones are performing better and why. This can either be based on location, traffic type or even the users smartphone type. The bottom line is that this can greatly increase your ROI, make your ads more effective and lower your customer aquisition cost. If this sounds like something you need, you can check out one of the best QR Code generators for free.
Edit your content later when needed
One of the main benefits with Dynamic QR Codes is that you can always change your content later when needed. Maybe you changed your landing page URL or want to test out a different page or action type for that ad that already got printed? This is exactly what QR Codes were made for. You don't need to reprint anything, potentially saving you quite a bit in the long run for designers and printing costs.
Short URLs help with quick loading times
QR Codes work the best when they are used in combination with with short URLs. This makes the QR Code look less cluttered, load faster and also have all the good tracking capabilities we just discussed. The great thing is that Dynamic QR Codes already come with short URLs integrated inside of them. If you feel like taking it to the next level, you can always use your own domain name for the short URL or just edit the short URL extension to /yourbrandname.
Custom QR Code for your brand
Are you worried that QR Codes can be ugly and ruin your brand image? That's just because many brands don't know how to design or properly use QR Codes. They don't need to be these standard looking dreaded black squares on a white background. You can make a custom QR Code for your brand and change nearly everything about the way it looks. It is now possible to make a QR Code with logo, give it a unique shape, colors and even a little call to action (CTA) sign.
What types of QR Codes can I Create?
Let's look at some examples of different QR Code types to get a better idea how and where we can use them for our next marketing campaign.
Youtube QR Codes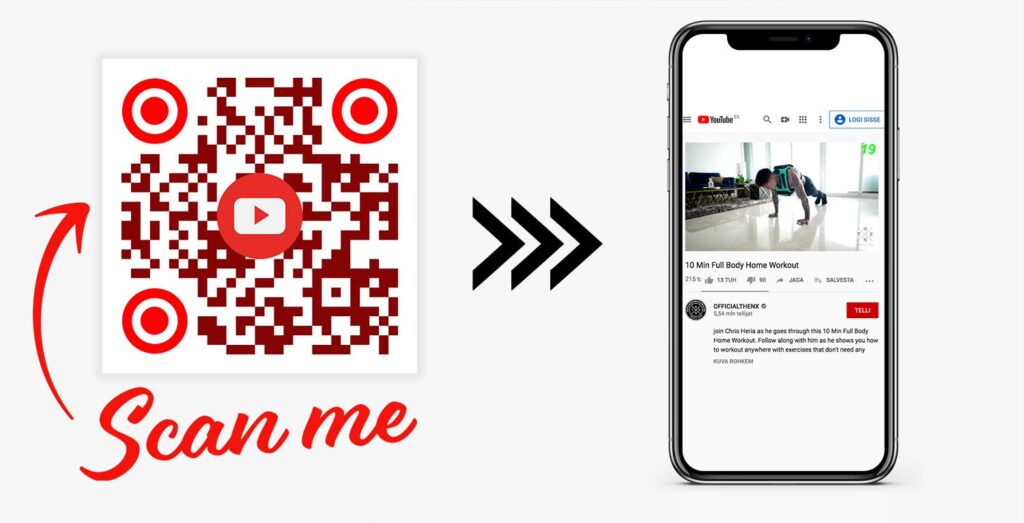 How it works: Video QR Codes help you share your videos with your customers. This can be an advertisement, a how-to video, a review or any other informational piece of content that helps your customers.
Use case: A personal trainer wanted to get more users to sign up for his home workout programs. He works part time as a trainer in a fitness studio. He then printed flyers and posters with his QR Code and handed it out to his clients. Keep in mind that videos are by far the most successful media format. The people who scan her QR Code are directed to a free workout video that gives the clients a sample of what they can expect. They are then directed to a 14-day free trial for the home workout program. The personal trainer can test out different video content, see which one works the best and keep on increasing his ads effectiveness.
Landing page QR Codes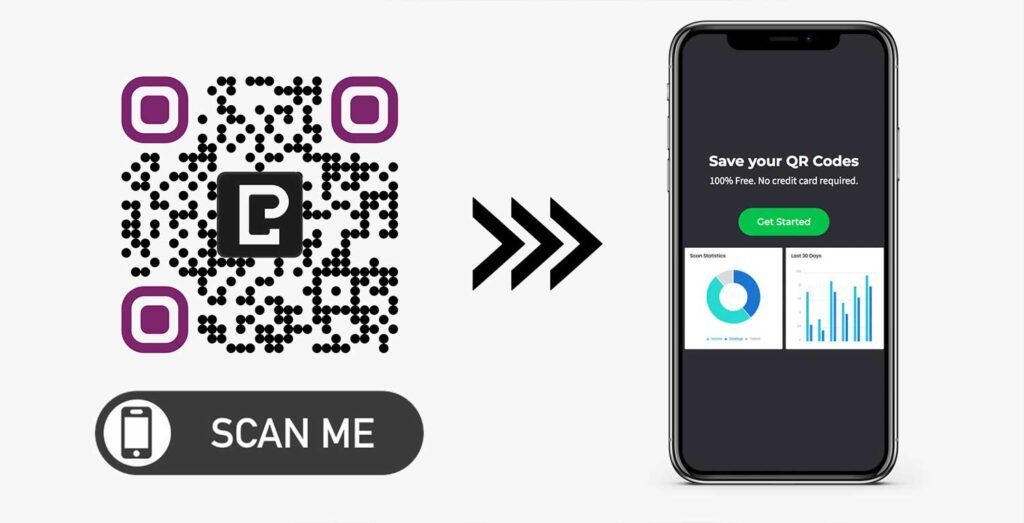 How it works: QR Codes for websites are one of the most popular type used today. The benefit of using them is that you can have anything you need on your landing page. This can include an image gallery, videos, pitch texts and even an email collection form to get more leads.
Use case: Meet Thomas, a seasoned real estate agent. Thomas created a QR Code business card that he hands out to each one of his clients. When scanning that code, it directs to his real estate website that has all his latest listings. What makes it even more exciting is that he is displaying the listings based on customer location so they always see content that is relevant to them. They are then directed to a page that helps them book appointments for visits.
MP3 QR Codes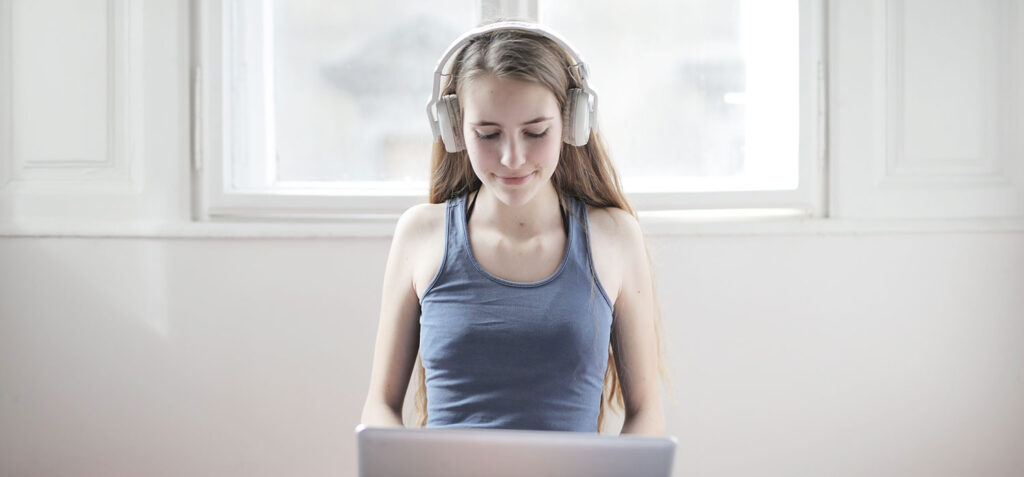 How it works: Audio QR Codes redirect users to a SoundCloud or a Spotify podcast link. Users can instantly enjoy your podcasts after scanning your code. This is preferred when you want to engage users with non-visual preferences or just to get a larger variety of content out there.
Use case: Ashley is a wellness and yoga entrepreneur. She wants to reach her potential customers also when they are not always behind their computer or phone screens. So she has come up with the Yoga and Wellness Mindset Podcast. The QR Code directs people to her podcast, where they can listen to the meditation guides while on the road, going to sleep or any other activity. This helps Ashley get more brand awareness and win over customers at a lower advertising cost in the long run.
Social media QR Codes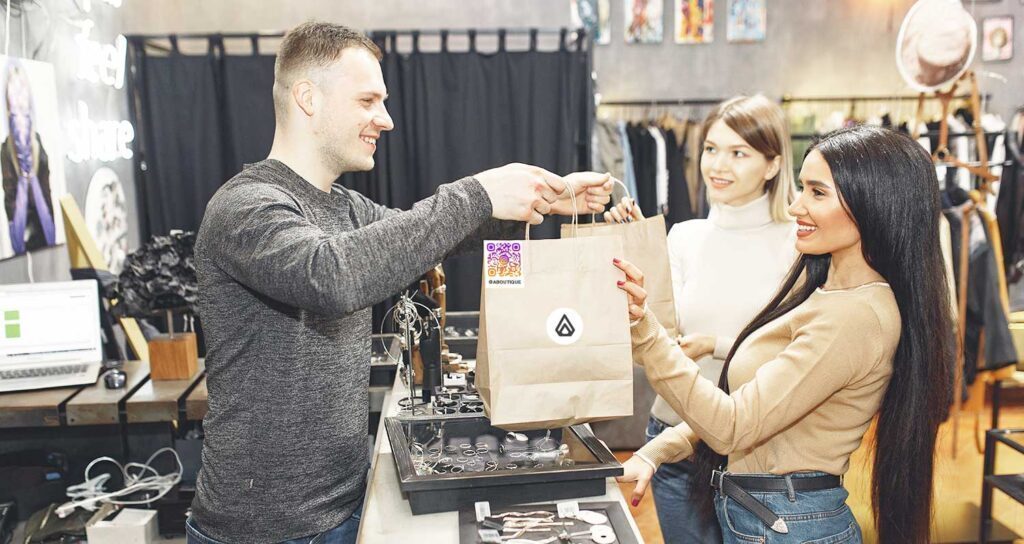 How it works: Social Media QR Codes can be used to link to your social media pages. This can be done to get more likes, followers or just general content engagement from customers. This is handy, as people don't need to remember your username and they can instantly land on your social media page and follow you.
Use case: This new and upcoming fashion brand is looking to get more brand awareness and potential customers. They hand out shopping bags with QR Codes that in turn gets more people following and engaging their social media content. Since people love their products, they often share their social media page in private messages and dark social interactions.
App store QR Codes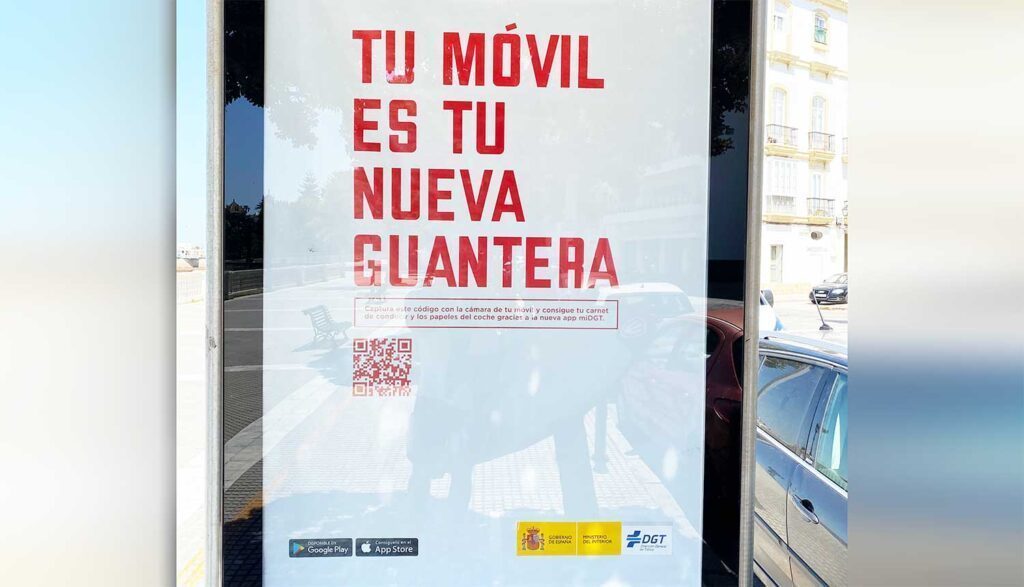 How it works: An App Store QR Code helps people download a certain app. It also redirects people based on their device. For example, it would be silly to put 2 separate QR Codes fir iOS and Android right? It would make a lot more sense and also look more aesthetic to only have one code and redirect people automatically.
Use case: We often see the app ads everywhere, whether it is a new food delivery or bike rental app. Instead of one QR Code there can now be only one. It will automatically direct users to either the App Store or Google Play. In addition to print media, the QR Code can be added on websites, emails, and many different mediums to get people on computers to download your app.