The QR codes give fashion brands a great new way to interact with their customers. It's safe, touch-free, and opens up a huge potential. Now, as the world of fashion moves extremely fast, you need to take up as many opportunities to stand out from the rest of the brands as possible.
Following the latest trends in marketing and implementing them into your brand marketing strategy will help you to get more attention from the consumers, resulting in more sales. QR code maker can help you create a unique QR code in just a few seconds, but the benefits you get for your business will bring your brand to long-term success.
Why are QR codes essential for the fashion brand to stand out?
QR codes are something that many fashion brands miss out on. They not only help to connect with your consumer audience, but they also show the brand's creativity. The factors that are taken into consideration during the creation of brand marketing strategy include:
Price points
Season
Sales
Target demographic
Brand awareness
For a fashion brand, it's not only important to think about those aspects, but also about how to introduce new ways of connecting with potential consumers. QR codes serve as a great tool to be included in marketing efforts, as they offer many benefits for the brand.
Fashion marketing is all about emphasizing the item's uniqueness and the brand's story. You can serve QR codes as additional channels for interaction and communication with consumers. They can be used for storytelling as well, which helps to get more people interested in the brand.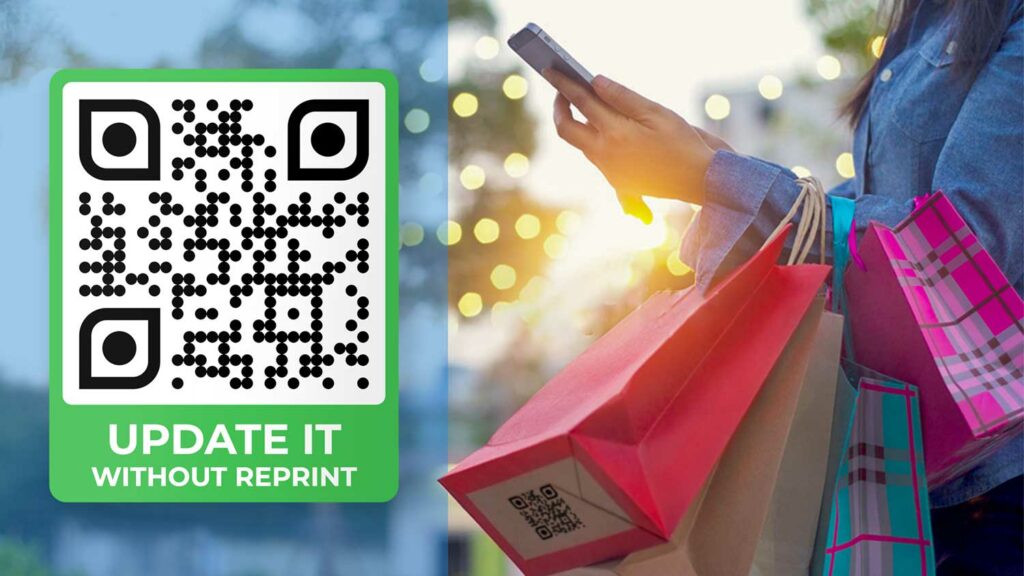 The benefits QR codes bring to the fashion brand
QR codes are easy to create and fashion brands can get many benefits from them. These include:
Increased traffic to the website
You can add a QR code with the link to the store page and put it somewhere on the package, in-store, etc.
According to Forrester, in 2021 companies prioritize technology-driven operations and experiences, meaning adding QR codes with links to the online store will help your brand to stay ahead. It will make it easier for customers to go on your website and make a purchase there as well.
Better customer experience
QR codes allow you to create customized codes, so fashion brands can deliver a better personalized experience for every customer. This will bring your customer better experiences with your brand and help gain trust.
QR-codes are mobile-friendly and offer various solutions, from showcasing the outfits to downloading the app to get additional promos or discounts.
QR codes are mobile-friendly
Increased social media awareness
As well as for websites, QR codes work well to get more views, likes, and shares on social media. Simply link the brand's Instagram, Facebook, or any other social media, so the customers can access profiles in less than a few seconds.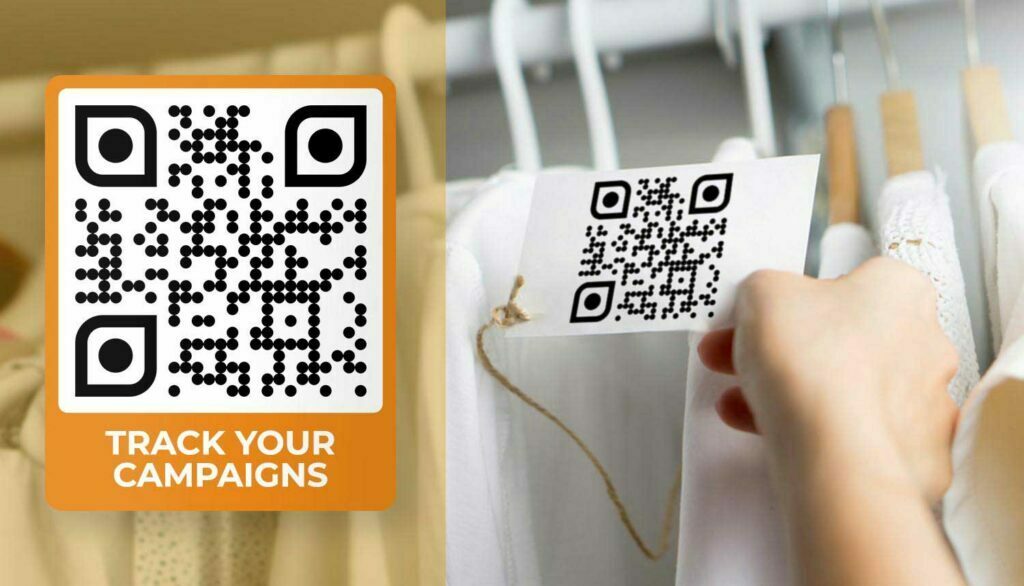 Tracking marketing success
Combined with Google Analytics integration, QR codes become great tools for tracking the success of your marketing campaign. You can print or keep digital QR codes and still get the needed data to better understand if your marketing efforts are successful.
Boosted app downloads
If your fashion brand has a separate app with special promotions and sales, it would be great to use QR codes to get more downloads. You can add them to the packages of the items or bags, which will encourage downloads.
Cost-effective and customizable solution
QR codes can be easily changed and customized in accordance with your marketing campaign, current season, or holidays. You can update the link, change the display page, etc without changing how the QR code looks.
For the fast-changing fashion industry, where you always need to update designs, get more creative marketing solutions, QR codes work extremely well. They can be used digitally or in print, making it easy for the clothing brand to connect more with the customers.
Use our QR Code Generator to make your first QR code for free!
How can you use QR codes for brand marketing?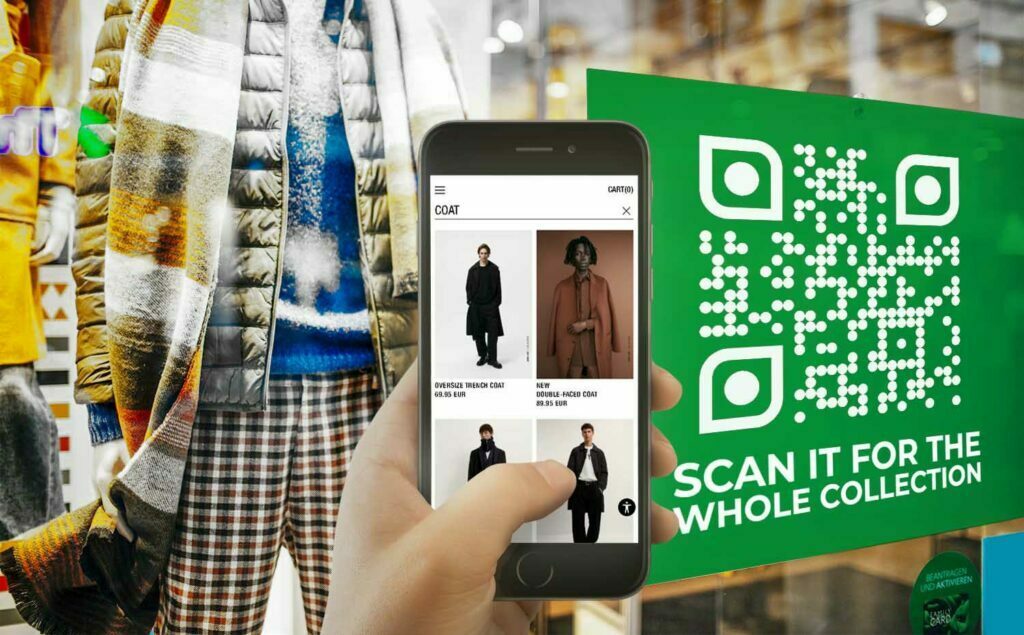 There are many ways you can use the QR codes as a fashion brand that will not only increase sales but also get customers interested in items you're selling.
Here are the most common ways you can use QR codes for fashion brand marketing:
#1 Include customized QR Codes in marketing campaigns
As mentioned previously, QR codes can be updated, redesigned, and changed. You can set a certain design that will match the marketing campaign. You can also add an interesting call-to-action button to get customers engaged more and lead them into action.
#2 Put QR codes on printed ads or packages
Even though fashion brands rely heavily on digital marketing and experiences, still we can notice that brands spend a lot of money on printed advertising. By placing QR codes on printed ads or packages, you can get reviews from customers and see how effective this marketing effort is and whether buyers tend to use them or not.
#3 Use QR Codes to get customer reviews and feedback
Another great way to use QR codes to get more value for your fashion brand is to collect reviews with them. This will not only help you to improve the customer service and experience, but also you will get a chance to see what your customers like the most about your brand.
Based on the feedback, you can track consumer behavior and get valuable insights. You can check out our article on QR code tracking to get more information about how to get needed data with QR codes.
QR codes are worth integrating into the fashion brand marketing, as it helps your business to thrive in the fast-changing consumer behavior and fashion trends.