Small businesses are struggling hard because of the coronavirus pandemic. Businesses who create QR Codes to provide in-person services are winning and getting ahead. This is because they manage to digitalize their products and services. Let's look at a few ways how using a QR Code can help you to get your business more digital without spending a lot of money or time.
What problems do small businesses have during the Covid-19 pandemic?
As if small business owners didn't already have enough problems. Governments are often forcing them to shut down for periods of time because of lockdowns and restrictions. This leaves small businesses with very small or limited income. Many of them are stressed and likely to go bankrupt. Did you know that more than half of small businesses will be dead in the USA?
How can a small business survive?
One possible way is to get a loan. But that can often dig a business deeper into debt, especially when the outlook for the pandemic isn't exactly clear. Who knows when the next mutation of the virus will strike again? Small business owners don't like to take out loans. Grants and stimulus is a much better option, but they can often be limited.
There is a more viable way for businesses to get more sales, however. Everyone needs to digitalize their goods and services as fast as possible. Otherwise, all the competitors who already have done it will have an unfair advantage. Using a QR Code Generator is giving businesses that edge to compete. How can businesses use QR Codes though and why would this possibly get them more sales?
QR Codes are touch-free, no contact needed
QR Codes are great at promoting social distancing because they can be scanned from a safe distance. See more about how to use QR Codes for coronavirus here. This will let your customers know that you care about their health and wellbeing. This resonates well with a sustainable brand.
Take advantage of social media
Social media is a really low-cost option for marketing. Of course, it can be expensive when you are trying to run social media ads. But the whole point of successful social media is to be organic. This means that you need to let people find you who are interested in your products and services. Try using a QR Code for social media.
Grow your digital channels
While social media is really powerful, the problem there is that you don't really own your pages. Never keep all your eggs in one basket as we say at Pageloot. It is worthwhile to invest and diversify into multiple digital channels.
We recommend you consider trying out:
How can a QR Code help your small business to be digital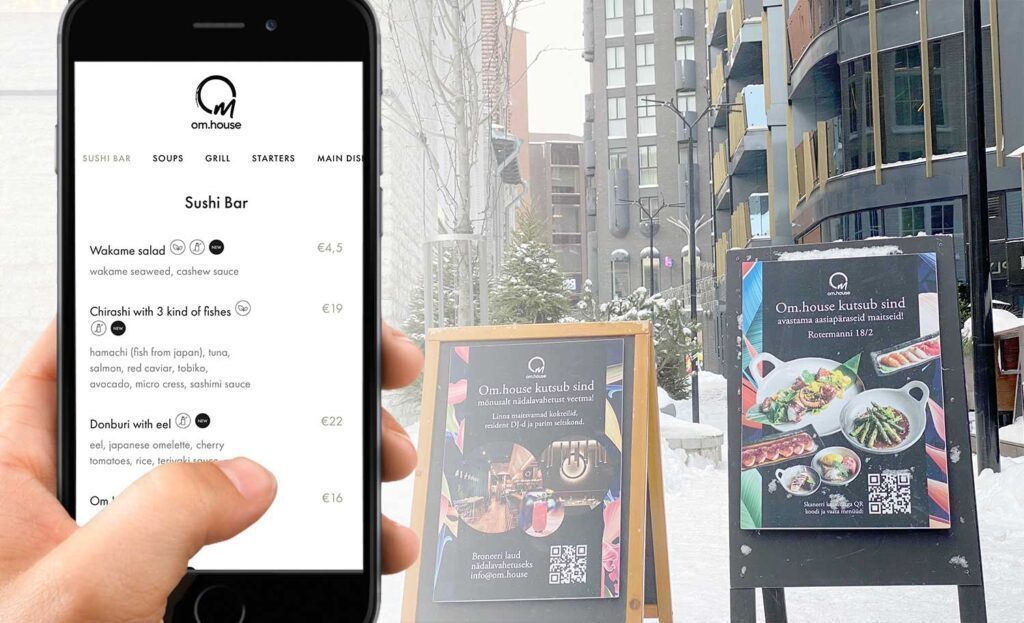 Let's look at the different reasons and options why you should consider using QR Codes for not only your marketing campaigns, but also all your other promotional materials.
QR Codes are easy to use
Nowadays, almost everyone knows how to scan a QR Code. This is especially true if your target audience is 18-35 or near that range. It works well with both millenials and Gen Z. Even for older people, all you need to do is add a CTA (Call to action) frame to a QR Code. This helps you get your customers online, where they don't need to be physically present in your location. You will have the opportunity to market to them at any time.
PRO Tip: Did you know that almost 50% of all people worldwide can easily scan a QR Code?
All businesses can use QR Codes
Even if your business is strictly location based, like a gym or restaurant – there are still ways how you can benefit from digital solutions. QR Codes can help your customers access workout videos online, they can also order food home by courier delivery. Even if those methods aren't providing your business the best profits or revenue, it's definitely adding to it. So it only makes sense to be using these extra layers for diversification and revenue boost.
Use the space that you already have
Even if your business may be temporarily closed because of lockdowns or restrictions – you can still make use of the space that you have. Promote your services and goods on your store windows, or consider putting out posters and signs.
It doesn't matter if people aren't walking into your store, they are still walking past your store. QR Codes make it a lot easier to quickly scan your material and save it for later.
What if my clients don't have a QR Code scanner?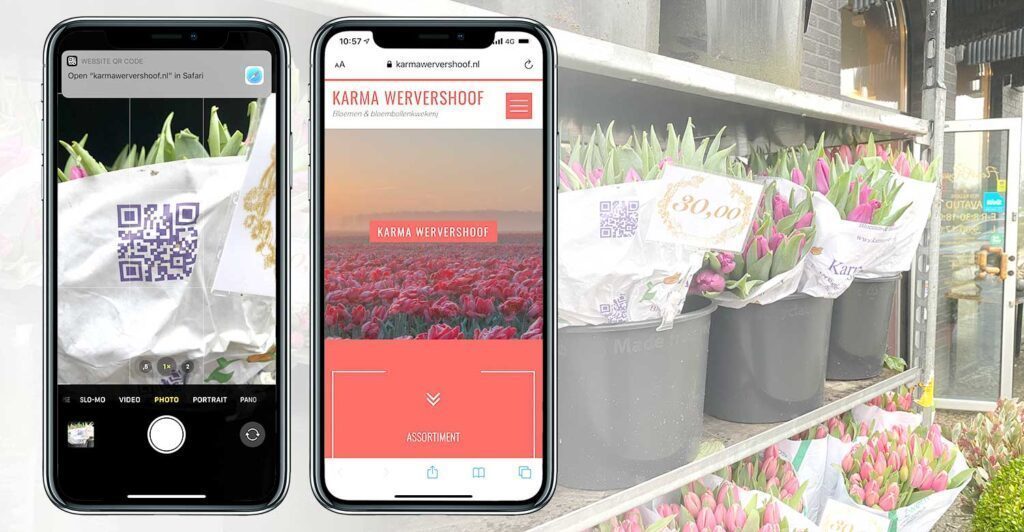 Nowadays, people don't need to have a 3rd party app anymore to scan a QR Code. Almost all modern smartphones natively support scanning QR Codes in their camera app. There is always the possibility to use a QR Code scanner app if you are interested in saving your QR Code search history for later. This is the one feature that most camera apps don't offer.
Your possibilities are endless with QR Codes
You can use QR Codes for almost anything that you can think of. While it's true that mainly small businesses use QR Codes for a link, it doesn't have to stop there. Did you know that you can use QR Codes for feedback forms, images, events, ratings, messages and much more?
Whatever your small business is selling – QR Codes have a way to promote it.
Your business is working 24/7 for you
That's the way it should be at least. QR Codes can help you digitalize your business, and that means that things are more automated. Customers can find information about your services and goods all the time, even when you are closed or unavailable. While these techniques work great during the coronavirus, it will definitely also future-proof your business for the years to come. The winners are going digital and embracing the possibilites what technology is providing us.