Why would you create a QR Code?
Aren't QR Codes dead already?
Is anyone still using QR Codes in 2022? 🤷
These questions are asked quite often, so we figured we would share some insight on the topic.
Are QR Codes still alive in 2022?
Long story short – QR Codes are very much alive and growing. QR Code Generator tools are getting increasingly popular by the day all around the world. They are convenient to use and both companies and consumers are enjoying the benefits.
Consider this:
More than half the people in Thailand who have a smartphone have scanned a QR Code at least once.
Europe and USA QR Code scan rate has doubled over the last 3 years.
Africa and Middle East is also rapidly picking up on QR Codes, with a yearly increase of 60%.
Over half the people in China are using QR Codes in their lives.
Not convinced? Let's take a look at some data below:
QR Codes have been on a constant uptrend since 2016, so this is not a fad. We can rather consider this as a longer uptrend.
Many people think that they came and died in 2011. QR Codes did peak around that time, but they never really died out.
It is really popular to generate QR Codes nowadays during the pandemic, because it helps people with social distancing.
Who is using QR Codes in 2022?

While people create QR Codes all around the world, we can see a strong dominance in the asian countries.
While USA has a large amount of consumers, it actually comes in around #24. Here is the top 20 list of countries who are really interested about how to Generate a QR Code:
Hong Kong at 100%
Macao at 93%
Singapore at 80%
Malaysia at 74%
Taiwan at 70%
Brunei at 63%
Philippines at 58%
Myanmar (Burma) at 52%
Maldives at 49%
Liechtenstein at 42%
Nepal at 42%
Thailand at 39%
Germany at 38%
United Arab Emirates at 37%
Switzerland at 37%
Bhutan at 37%
Sri Lanka at 36%
Belgium at 36%
Austria at 36%
Bangladesh at 35%
What are the most popular QR Code types?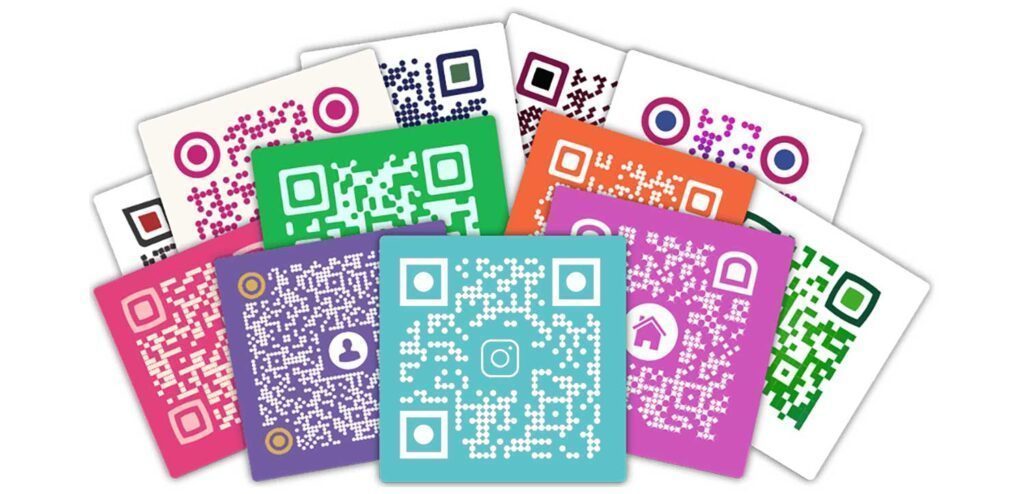 While the use cases for QR Codes are virtually endless, we will go over the top 5 most popular QR Code types so you can see why people create these QR Codes on a regular basis.
#1 URL LInk QR Code
Our most popular use case for the QR Code Generator tool is definitely the URL Link type. This is the most common and simple use case. Long story short, it brings people to a link. This can be your website, social media page, or even an uploaded file.
We can definitely spice things up with Dynamic QR Codes. This way you can see how many people scanned your codes, when and where. You can also easily change the contents of your code later without having to worry about reprinting.
#2 PDF QR Code
When generating a PDF QR Code, you can easily link a PDF file to a QR Code. This is quite similar to a URL Link QR Code in that sense. The only difference is the ability to directly upload the file and not have to worry about Dropbox or Google Drive deleting your files.
It just makes sharing content so much easier!
#3 vCard QR Code
A business card QR Code is the digital business card of the future. No more handing out physical paper cards! Especially with the post Covid pandemic situation, this is much preferred.
The main benefit is that people will instantly have your contacts digitally synced on their devices. Can you imagine how much time it would take to manually type in your information from a paper card? Let's get with the times.
#4 Email QR Code
This one is maybe the most overlooked. People still use email nowadays and probably will continue to do so. Instead of telling people your email and them forgetting to send you one – try using an Email QR Code so that people can easily contact you as quick as an instant message like Facebook Messenger or Whatsapp.
#5 Wifi QR Code
How often have you had to look up your Wi-Fi password when people ask for it? It is also annoying for them to manually type the password in. QR Codes make this a problem of the past.
Once scan and Wi-FI QR Codes will have all your guests connected in seconds. This is especially useful for Airbnb and Booking apartments.