In the age of visual storytelling, Instagram reigns supreme. And with the rise of QR codes as a versatile tool for easy access to information, marrying the two can amplify your digital strategy. Wondering how to effectively use QR codes on Instagram? This guide covers everything from creating your IG QR code to posting and linking it effectively.
Instagram, with its vast user base, offers a platform for individuals and brands to showcase their stories, products, or services. Combining this platform's reach with the functionality of QR codes can pave the way for innovative marketing strategies and simplified user interactions.
Why Use a QR Code on Instagram?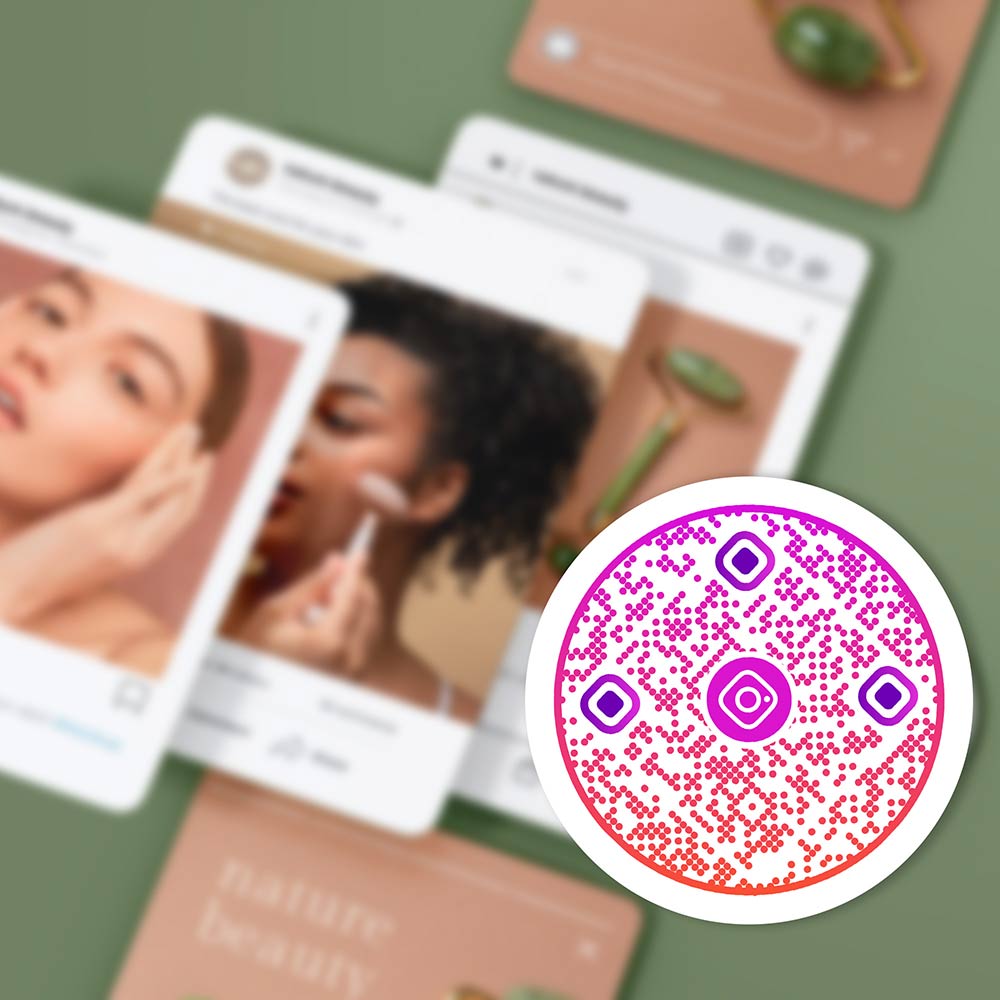 Share Your Instagram Profile
The world outside of digital screens offers countless opportunities to promote one's Instagram presence. By turning your Instagram handle into a scannable QR code, you unlock a world of offline promotion.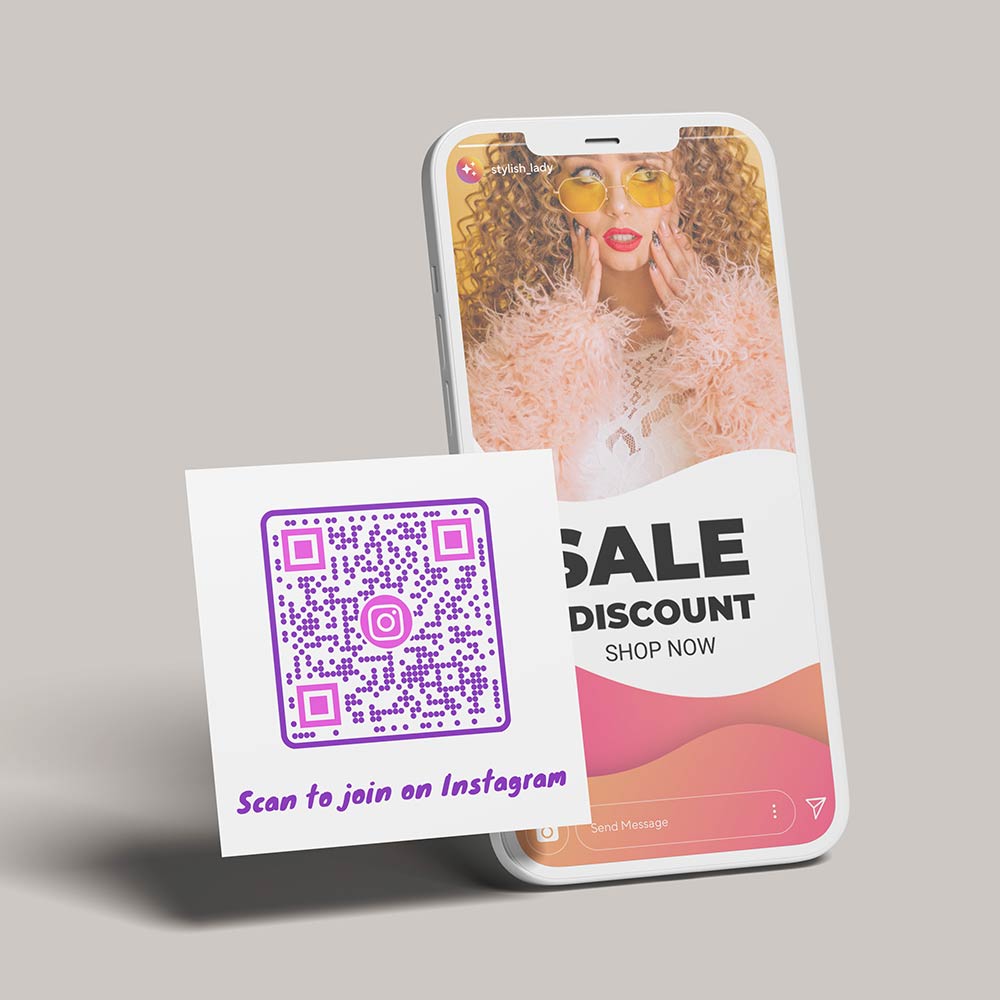 Access to External Links
With Instagram's restriction on clickable links in post captions, a QR code can offer a workaround to direct followers to an external website, product page, or any other URL.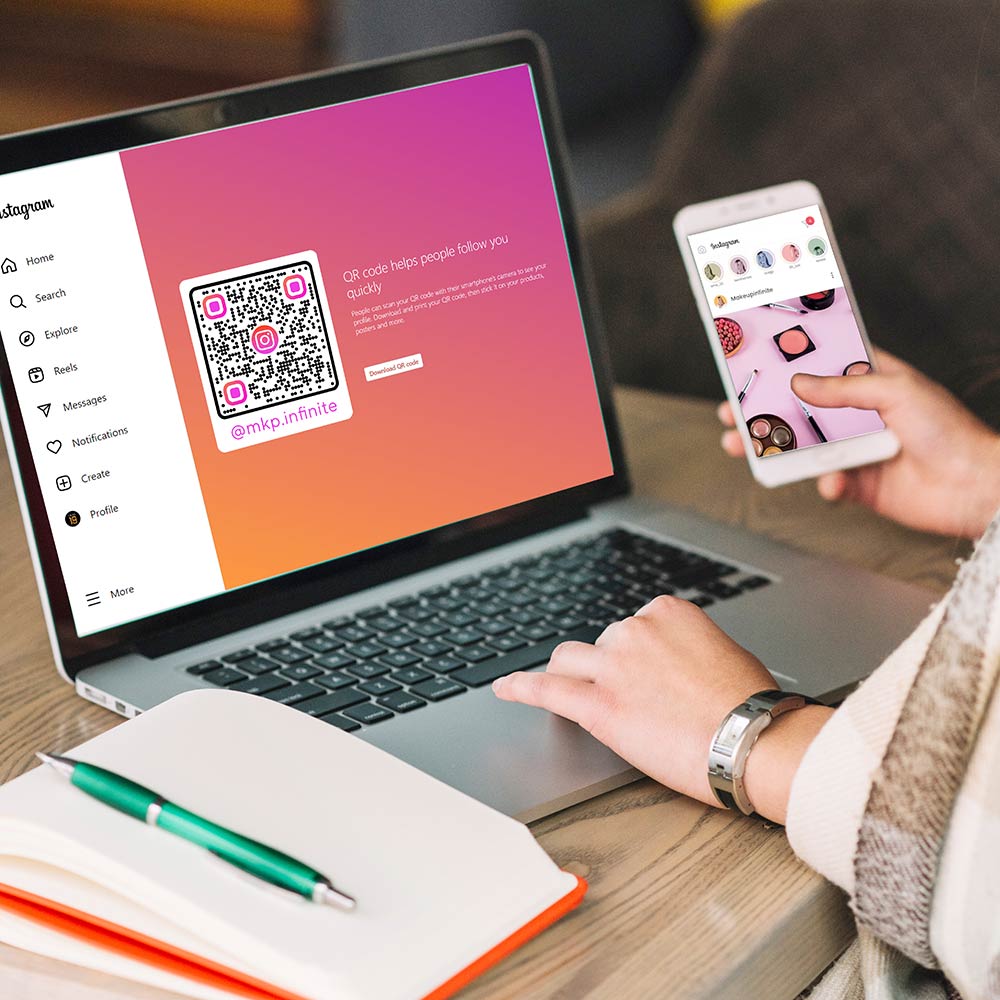 Reaching the Desktop Audience
While Instagram predominantly thrives as a mobile application, a significant number of users access the platform via desktop computers. Here's where QR codes can offer a unique advantage.
Picture this
You're at a networking event with a business card that features a QR code. When scanned, this code redirects individuals straight to your Instagram profile. Not only does this simplify the process of sharing your handle, but it also leaves an innovative, tech-savvy impression.
How To Get an IG QR Code?
Did you know Instagram has its own QR code system? Instead of directing users to third-party apps, you can generate a QR code from your profile that others can scan to follow you instantly. Here's how: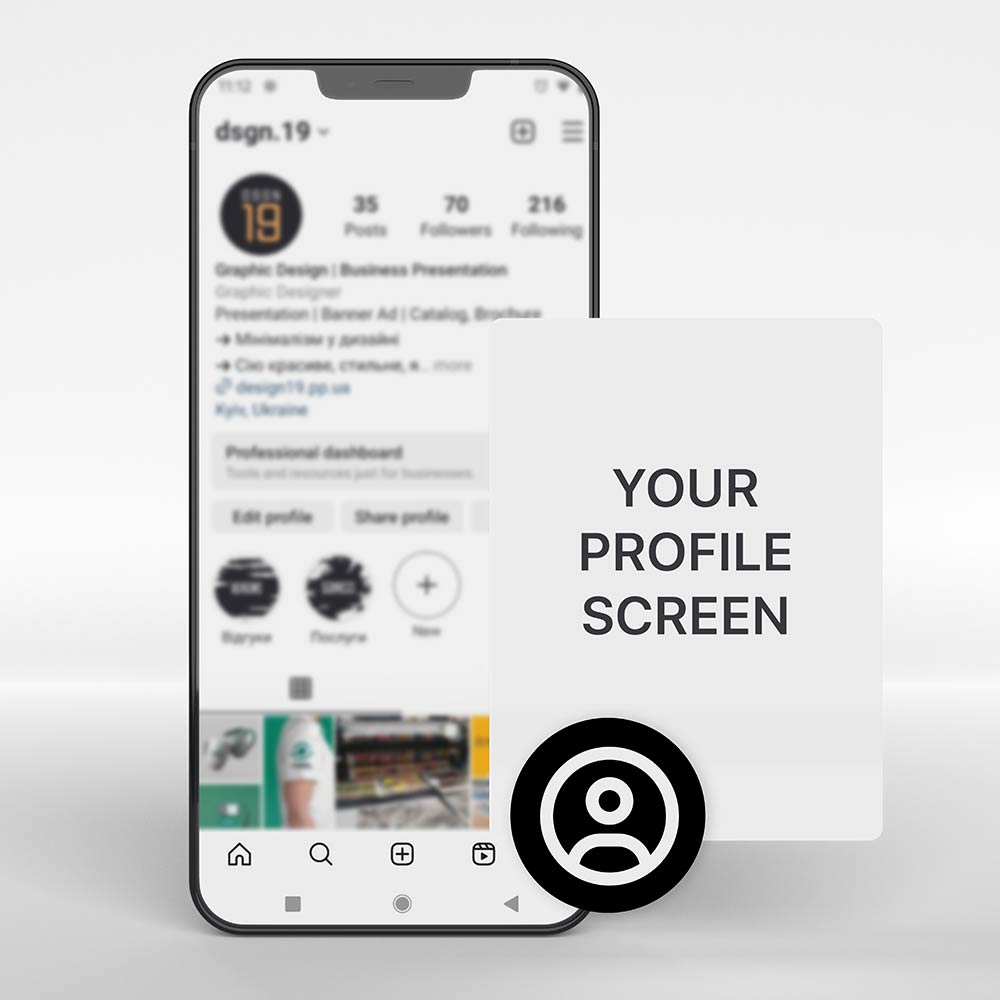 Open Your Profile: Tap on the three lines (hamburger menu) on the top right.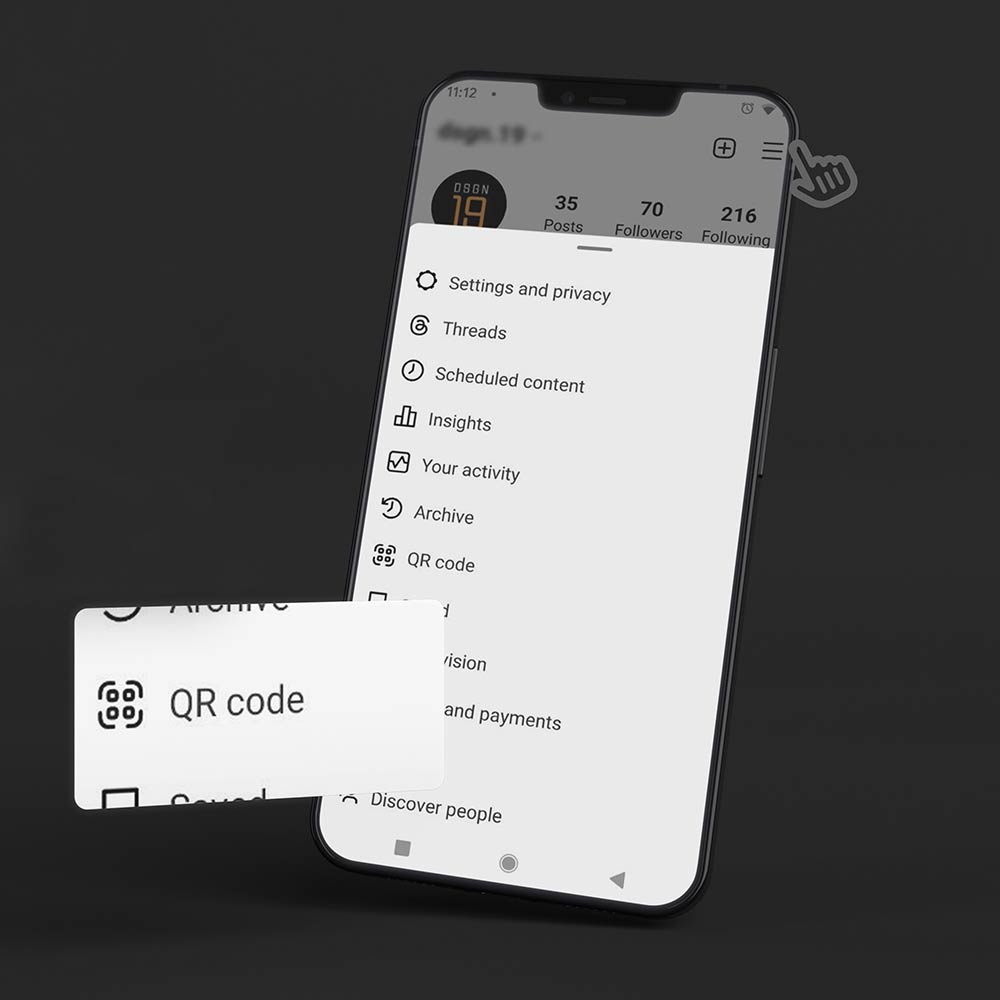 Select 'QR Code': This will display your personal IG QR code.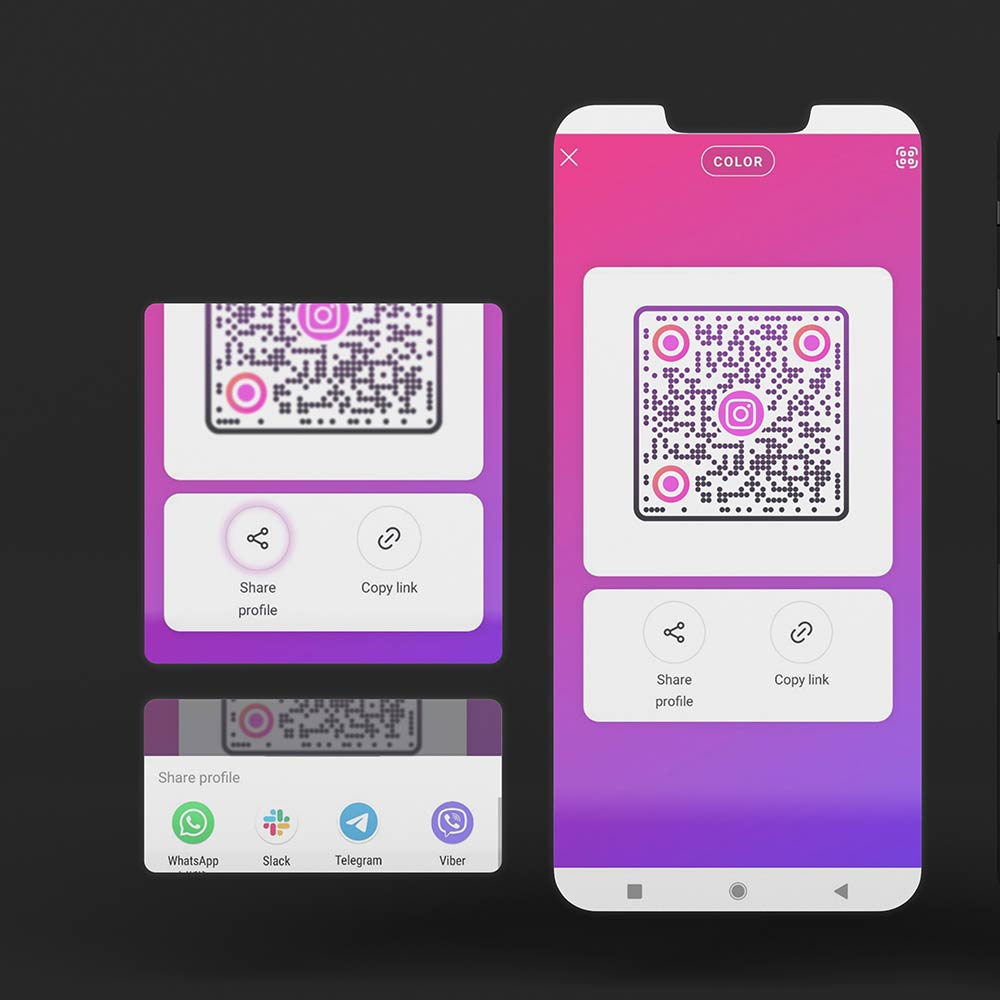 Save and Share: Tap and save your QR code. You can then print it, share it, or even post it on other social platforms.
If you need to learn more, see the Instagram help center article on QR codes.

Instagram's Own QR Codes vs. Third-Party QR Codes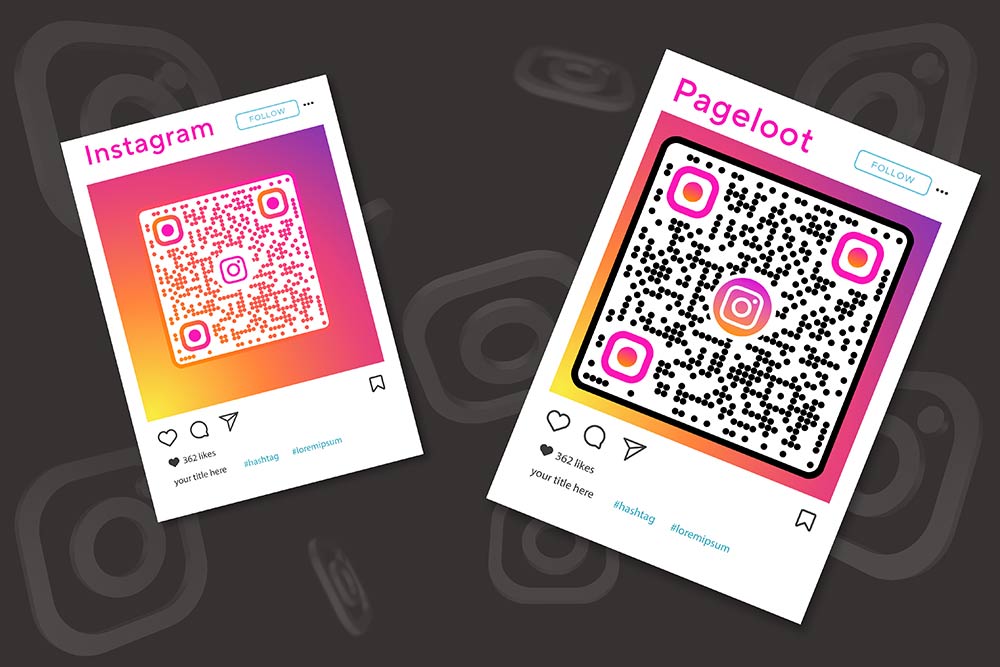 While Instagram's own QR codes offer a quick and straightforward solution for profile sharing, third-party QR codes afford more flexibility, customization, and analytical depth. The choice between the two largely depends on the specific needs and objectives of your marketing campaign.
| Criteria | Instagram QR Codes | Third-party QR Codes |
| --- | --- | --- |
| Customization | Limited design options | Many design customization options |
| Functionality | Directly links to an Instagram profile. | Can link to various types of content like social media posts, websites, videos, etc. |
| Analytics | No analytics on QR code scans. | Complete analytics, including scan count, location, and time. |
| Durability | Relies on Instagram's continuity; may change if platform features alter. | More permanent. Dynamic codes can change content without altering the QR itself. |
How Can I Post a QR Code on Instagram?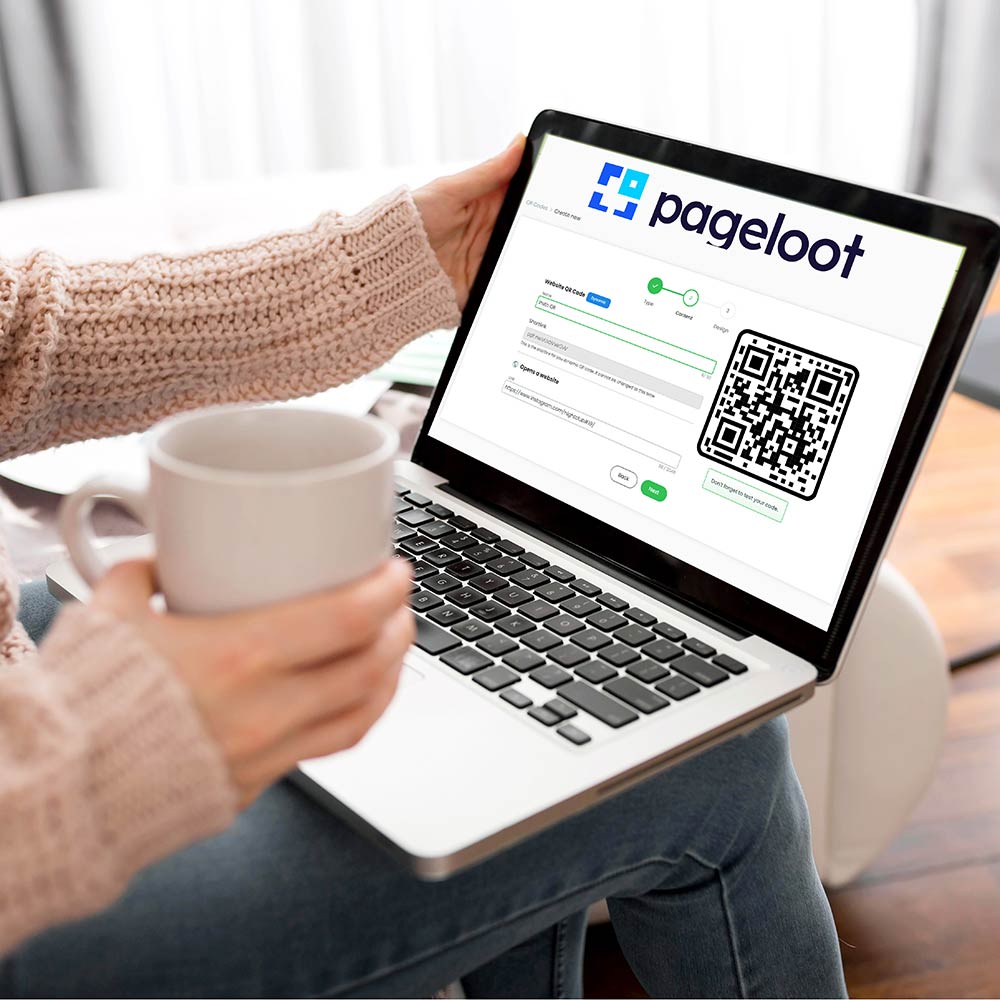 Generate Your QR Code
Before you can post a QR code, you need one. Use an Instagram QR code generator to convert your desired link into a QR code.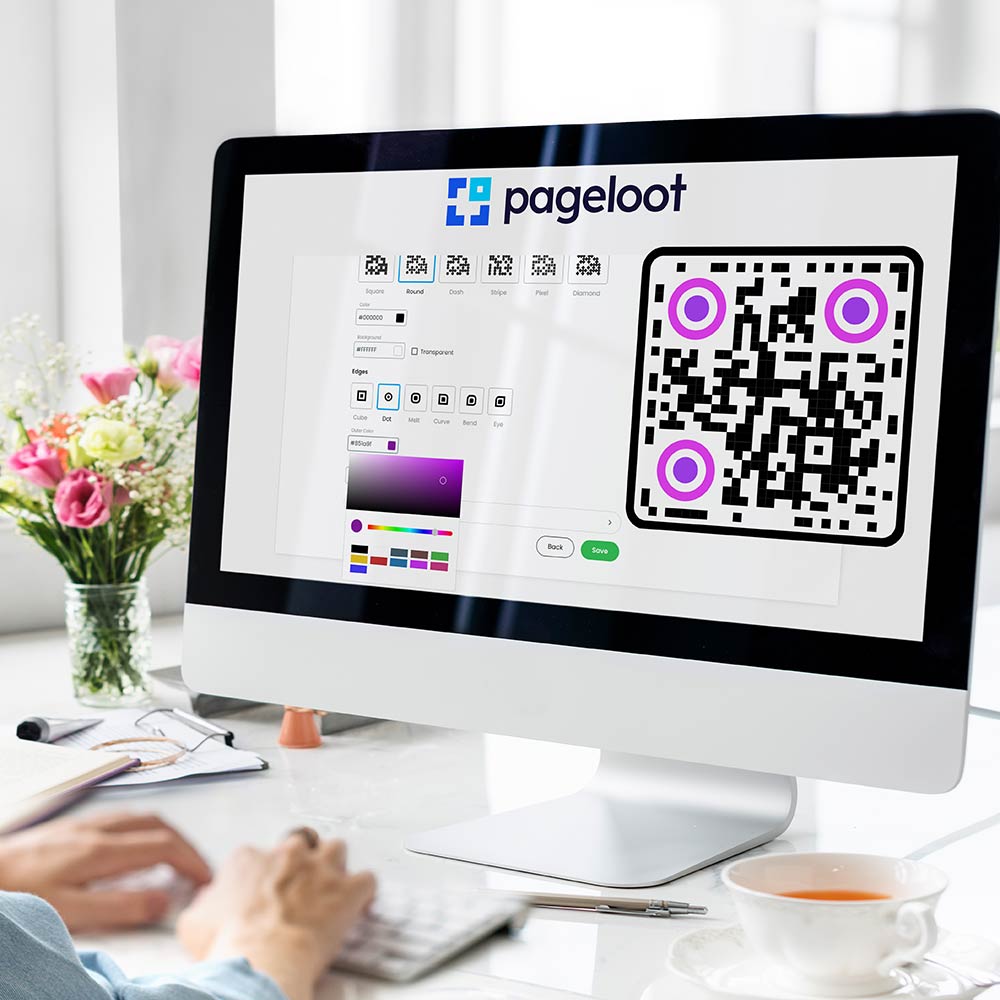 Craft an Engaging Visual
Incorporate the QR code into an attractive visual or infographic. This ensures your post remains aesthetically pleasing and aligned with your brand.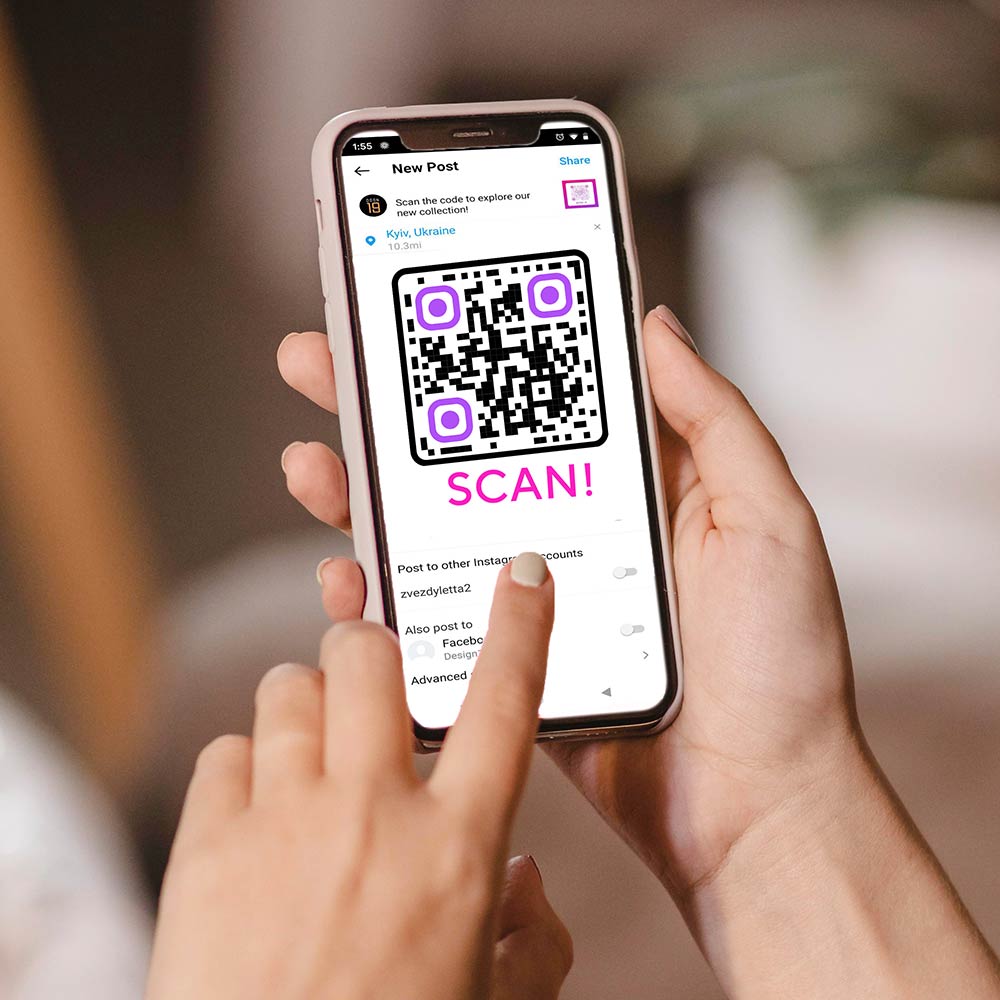 Post as You Normally Would
Upload your visual to Instagram. In the caption, guide your followers on how to use the QR code, e.g., "Scan the code to explore our new collection!"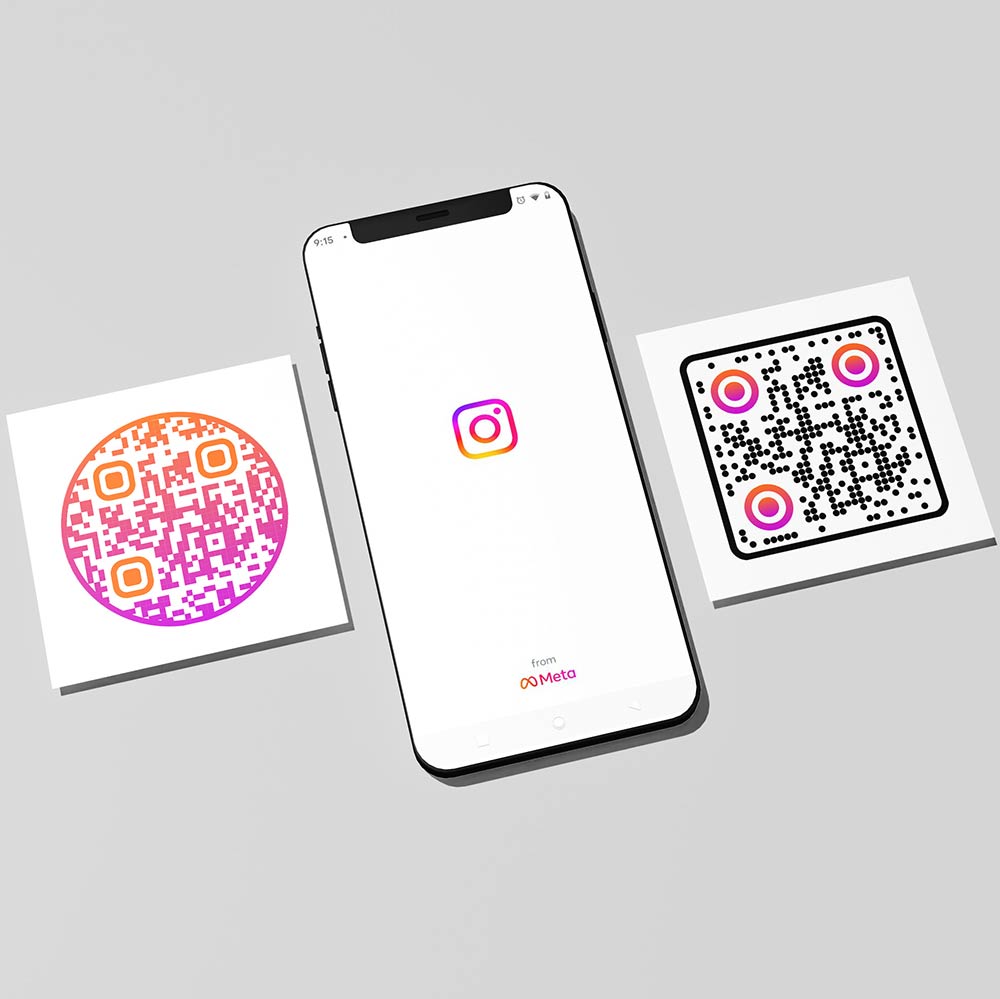 Use different formats
Consider posting the QR code as an Instagram Reel, Post, or Story.
Note: While QR codes offer a creative way to engage, overusing them might overwhelm your followers. Use them judiciously to ensure maximum impact.
Instagram User Demographics
| Age group | IG users percentage | Familiar with QR codes |
| --- | --- | --- |
| 13-17 | 8% | 85% |
| 18-24 | 31% | 82% |
| 25-34 | 30% | 79% |
| 35-44 | 16% | 75% |
| 45-54 | 8% | 68% |
| 55-64 | 4% | 60% |
| 65+ | 3% | 52% |
Source: Statista
For marketers seeking to maximize engagement and outreach on Instagram, understanding the platform's user demographics is pivotal. A majority of Instagram's user base falls within the 18-24 age range, representing 31% of total users, followed closely by the 25-34 age group at 30%. Interestingly, a recent survey on QR code familiarity revealed that the youngest demographic, the 13-17 age group, showcased the highest familiarity at 85%.
This suggests that leveraging QR codes in marketing strategies on Instagram can prove especially effective for reaching younger audiences. With each ascending age bracket, the familiarity with QR codes decreases gradually, yet even among the 65+ demographic, over half remain familiar with them. For marketers, this insight presents a compelling case to integrate QR codes into their Instagram campaigns, capitalizing on the blend of a platform frequented by younger users and a tool they resonate with.
Can You Link a QR Code Directly to Instagram?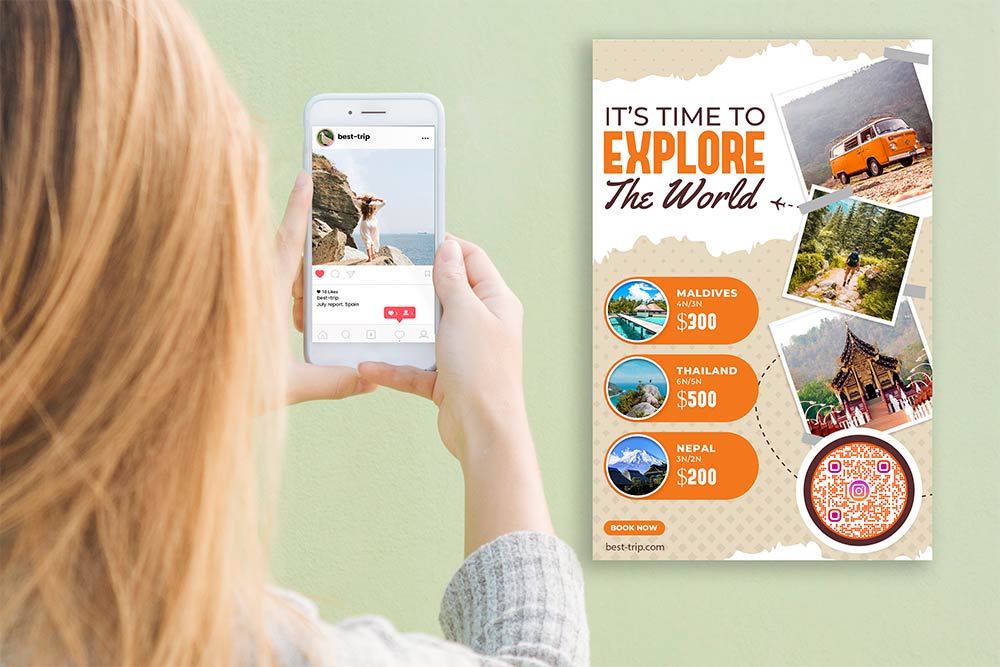 Absolutely! It's especially useful for business cards, posters, or other promotional material. When scanned, the QR code can lead users directly to your Instagram profile or a specific post. It's a seamless way to increase your Instagram following from offline mediums.
Frequently asked questions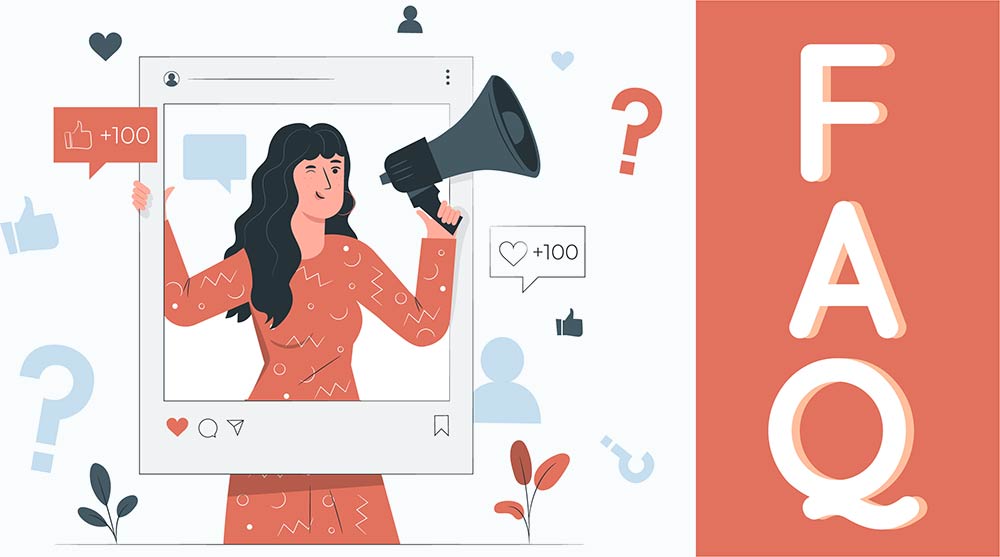 What type of content I can link via QR codes on Instagram?
While the native Instagram QR code directs users to your profile, third-party QR code generators can create codes that link directly to specific posts, stories, or IGTV videos. Just copy the URL of your desired content and input it into a QR code generator.
Can I create a QR code within the Instagram app itself?
Yes, Instagram has introduced its own QR code feature. You can find this option in the settings menu of your profile. Once generated, anyone can scan the QR code using their phone's camera app to access your Instagram profile directly.
Will my Instagram QR code expire after a certain period?
The QR code generated within Instagram does not have an expiration. However, if you're using third-party services, always check their terms as some might have expiration dates for the QR codes, especially if you're using a free version.
Can I track how many times my Instagram QR code has been scanned?
If you're using third-party QR code generators, many offer analytics features, especially in their paid versions. This allows you to track scans and gain insights into your QR code's performance.
How can I promote my Instagram shop or products using QR codes?
If you have an Instagram shop, you can use QR codes to directly link potential customers to specific product pages or your entire shop. Place these QR codes on physical products, in-store displays, or any promotional materials to bridge the offline-to-online shopping experience.
Is it advisable to use QR codes in Instagram ads?
While it's possible, remember that Instagram is primarily a mobile platform. Users might find it cumbersome to scan a QR code while using their phones. Instead, utilize direct links or call-to-action buttons in your ads for a more streamlined experience.