Marketing and advertising tools have evolved tremendously since a couple of years. One of them is brochures acting as a tangible and convenient means to reach your customers. Most people prefer a tangible advert, as it is possible to hold it in hand and use or refer to it later when required in homes or offices.
Both flyers and brochures act as timely reminders. Still, most people end up putting it in the garbage bins once they have gone through them.
However, modern technology has made it possible to make these printed forms interactive and more engaging. This is possible with the help of QR codes that you can print on them.
Isn't that interesting? By scanning a QR code on a brochure, the holder or probable customer can get more information, discount offers, and social media exposure. In this post, you will get to know the best practices to inscribe such code effectively on brochures.
Brochures versus Flyers: The Difference
While both brochures and flyers are believed to be almost the same and are used interchangeably, they are actually different. A brochure is typically given to customers at trade shows, expos, and at stores. On the other hand, a flyer is usually distributed in the area of the business' tangible location.
Brochures also differ from flyers in terms of design and size. Unlike a flyer, a brochure weighs heavily and the information is present on both sides. It is more detailed and has several pages of description. It is printed on a standard sheet with diverse folds to separate information to keep its appeal intact.
On the other hand, a flyer is just an unfolded sheet printed within the area of 8.5" x 11". Information is usually there on just one side. It facilitates a quick read to know about what is being promoted.
Flyers are distributed freely, while brochures go in only the hands of interested people. You can use QR codes on both brochures and flyers. On brochures, these codes can help you improve connections with interested people, which is not that instant in case of flyers.
What QR Codes on Brochures Can Do for You?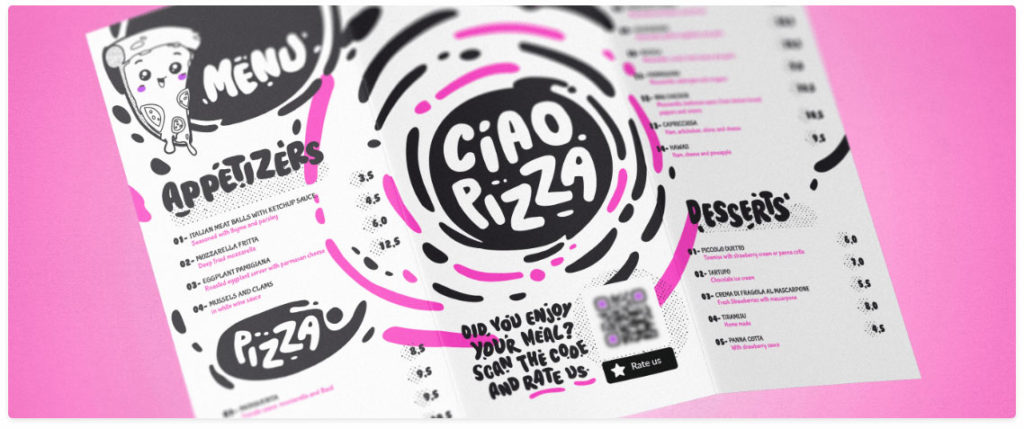 Here are a few reasons to have a scannable QR code on your next brochure, irrespective of the business niche.
Connect your target audience instantly with the brand at any time for building a lasting relationship, as the audience can scan the code while going through the brochure. This eliminates the time and cost gap between reading and making a purchase.
Extend your customer base by sharing digital brochures having QR codes, as more customers are making a purchase on mobile-friendly websites using their smartphones. This is something that a plain brochure cannot do for you.
Increase your brand's popularity on social media by using QR codes as a medium to like, share, tweet, and comment. Again, this connection is something that a plain or traditional brochure cannot establish.
QR codes will not cost you significantly. For a quality brochure, the time and money required for designing and printing a QR code are trivial. There are many free online QR code generators that have a wizard-like simple interface for creating a QR code of your choice.
Practices to Follow for Having the Most Effective QR Codes on Brochures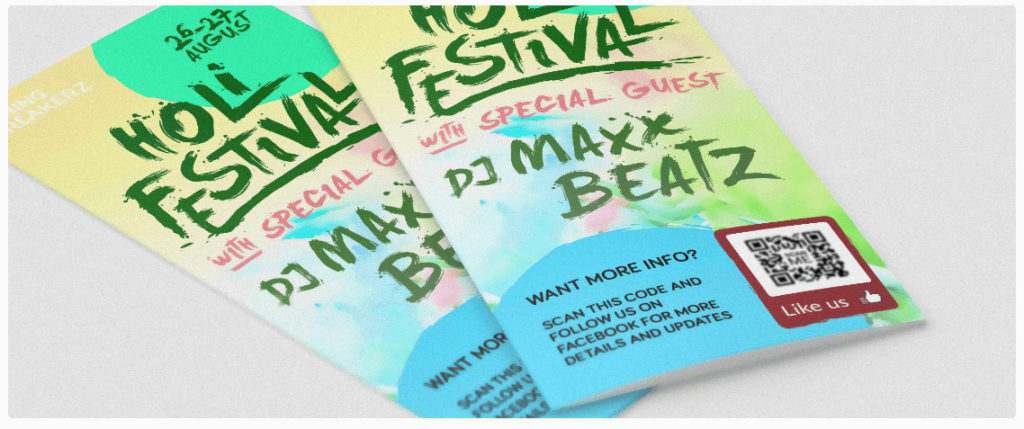 Start by choosing the right type of QR code. There are different types of codes available, such as business card, video, mp3, coupon, PDF, and website codes. Each of these types can direct the users to what its name is. For example, a video code directs users to a video on YouTube once scanned.
Customize the QR code by changing the color and adding your business logo. Any QR code generator online will allow you to do so once you select the most suitable type. Do change the black and white look to a colorful appearance, which matches your brand and include a logo in the middle. Finally, do test the scanning output of these colorful codes before printing.
QR codes should be placed in the middle of the brochure to increase the number of people scanning it. Do not place it on the border or folding area to avoid distortion that may otherwise make scanning impossible.
Add an interactive call to action so that people truly feel like scanning the code. Just tell them what they will obtain after scanning.
Conclusion
Integrating a QR code into a brochure is an ideal way to combine both traditional and digital benefits. Will you try it?