QR codes have become increasingly popular as a quick and efficient method to connect the physical world to the digital realm. Businesses, individuals, and various organizations are harnessing the power of QR codes to boost their online presence. In the sphere of social media, QR codes offer a seamless way to invite members to join Facebook groups, amplifying community growth and user engagement.
Why Use a QR Code for Your Facebook Group?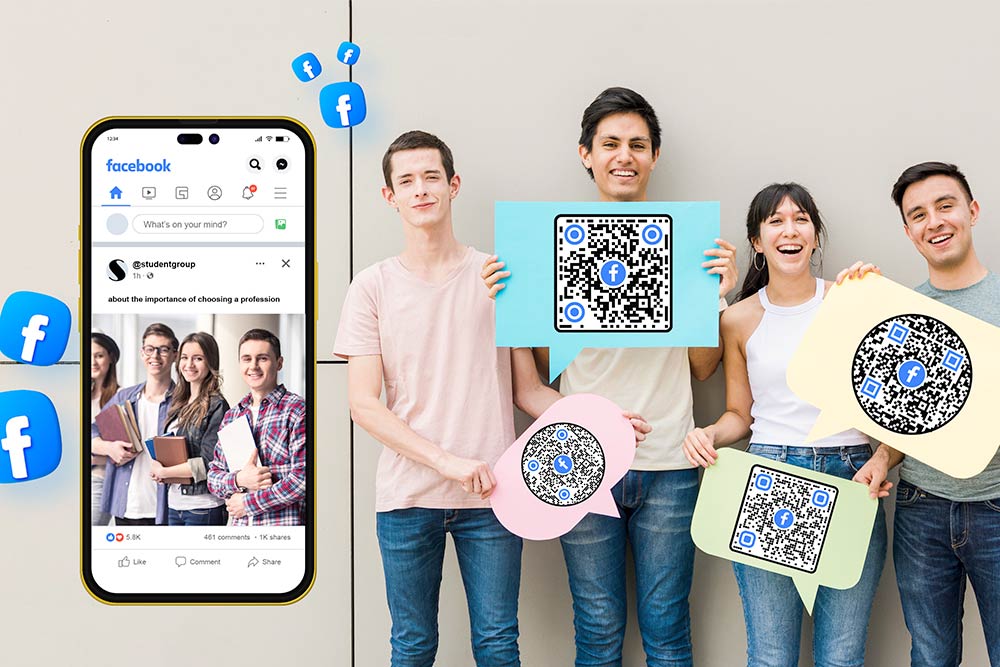 Easy Access: A single scan can direct potential members to your group, eliminating the need to search for it manually.
Promotion: Display your QR code on posters, flyers, business cards, and other offline promotional materials to attract a wider audience.
Trackability: Some QR code generators allow you to monitor how often your code gets scanned, giving insights into your promotional strategies.
Steps to Create a QR Code for Your Facebook Group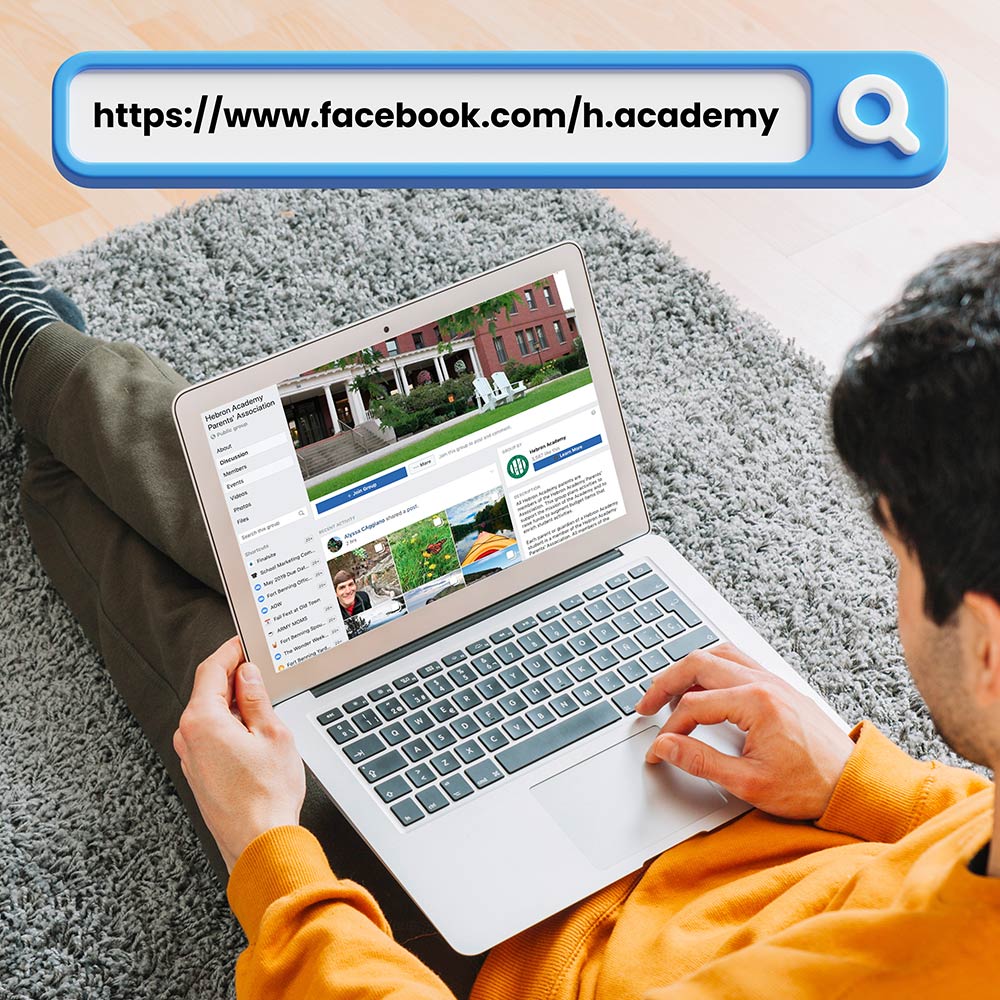 1. Access Your Facebook Group's URL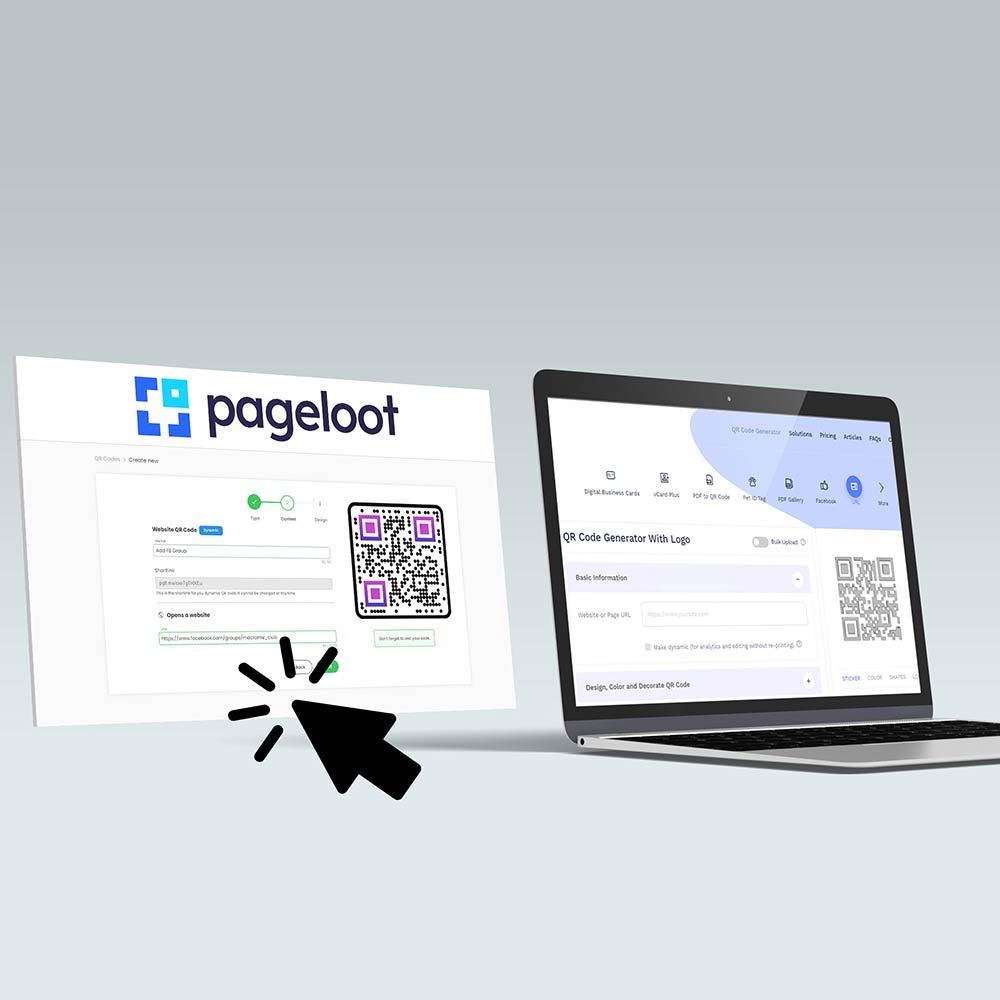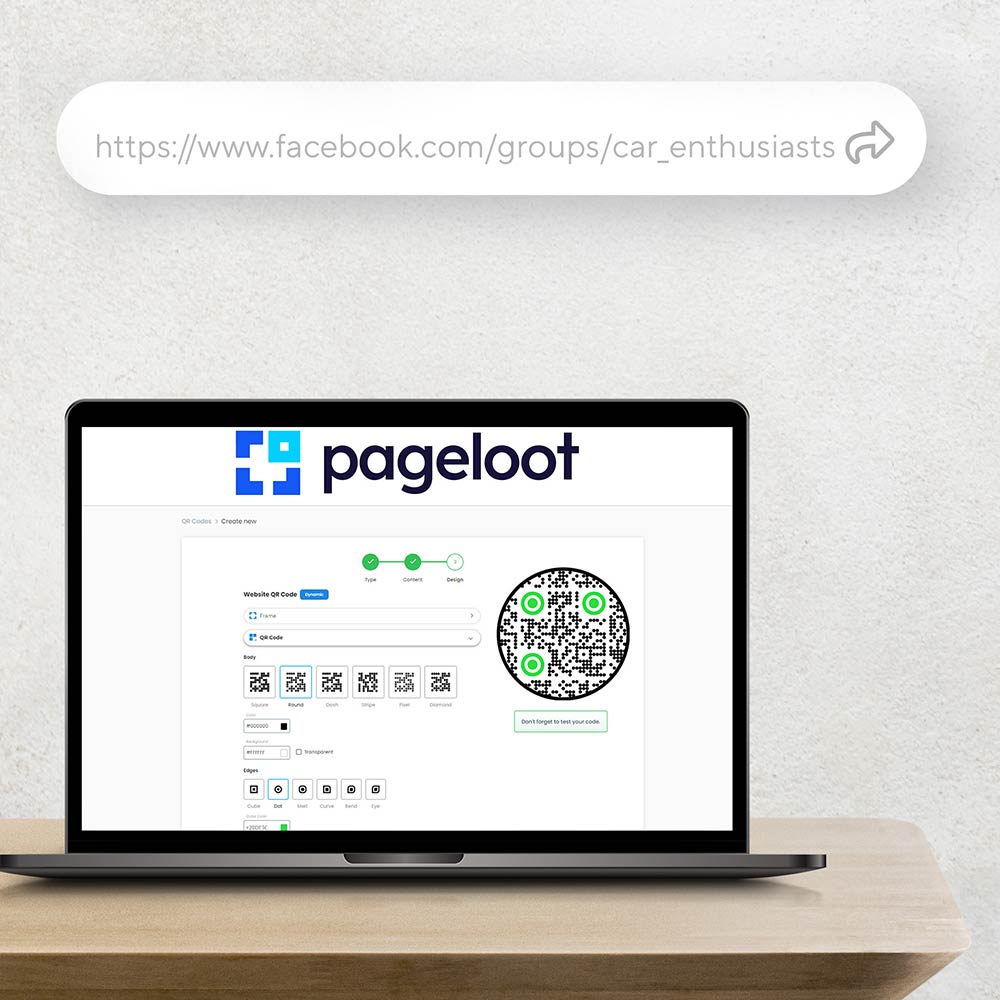 3. Paste the URL & Generate the QR Code
Enter the copied URL into the generator.
Customize the QR code if desired.
Click on generate.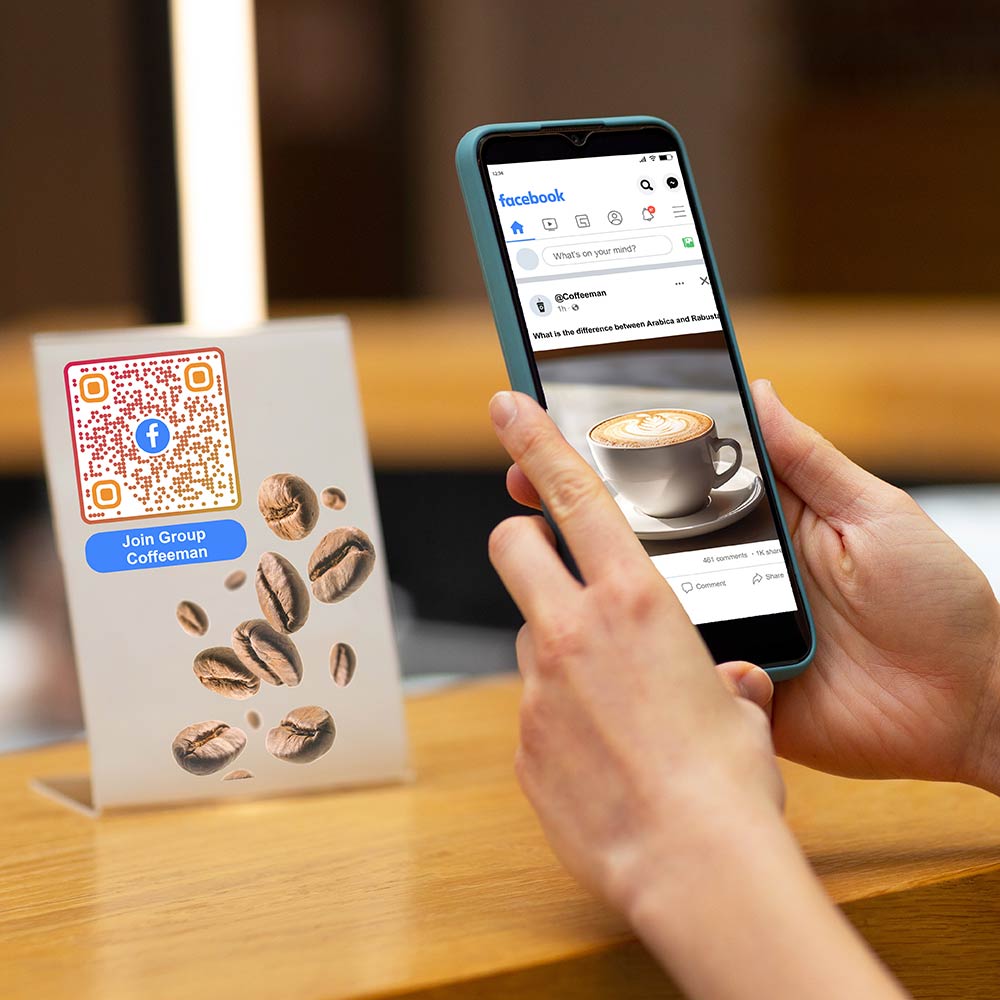 4. Test Your QR Code
It's essential to ensure the QR code directs users to your Facebook group. Scan it using a QR code scanner or your smartphone's camera to test.
Where to display Your Facebook Group using QR Codes
Using QR codes for Facebook groups in these scenarios helps boost group membership, fosters a sense of community, and provides a seamless way to integrate offline activities with online engagement.
| Offline Locations | Digital Platforms |
| --- | --- |
| Clubs & events | Website |
| Hobby groups | Email signatures |
| Churches & religious groups | Digital brochures and e-catalogs |
| School & education | Other social media platform posts |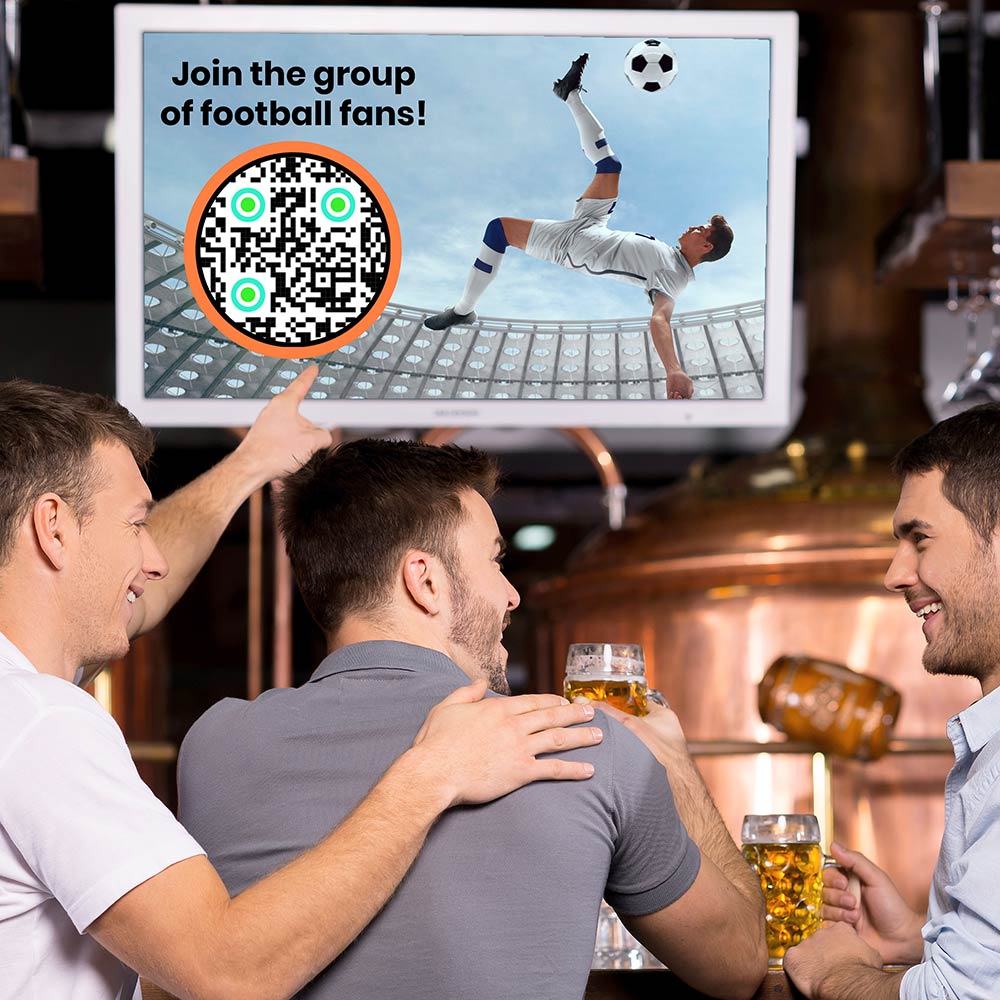 Clubs & events
Keep attendees in the loop and foster year-round engagement with a simple QR code for your Facebook group. Extend the conversation beyond the event.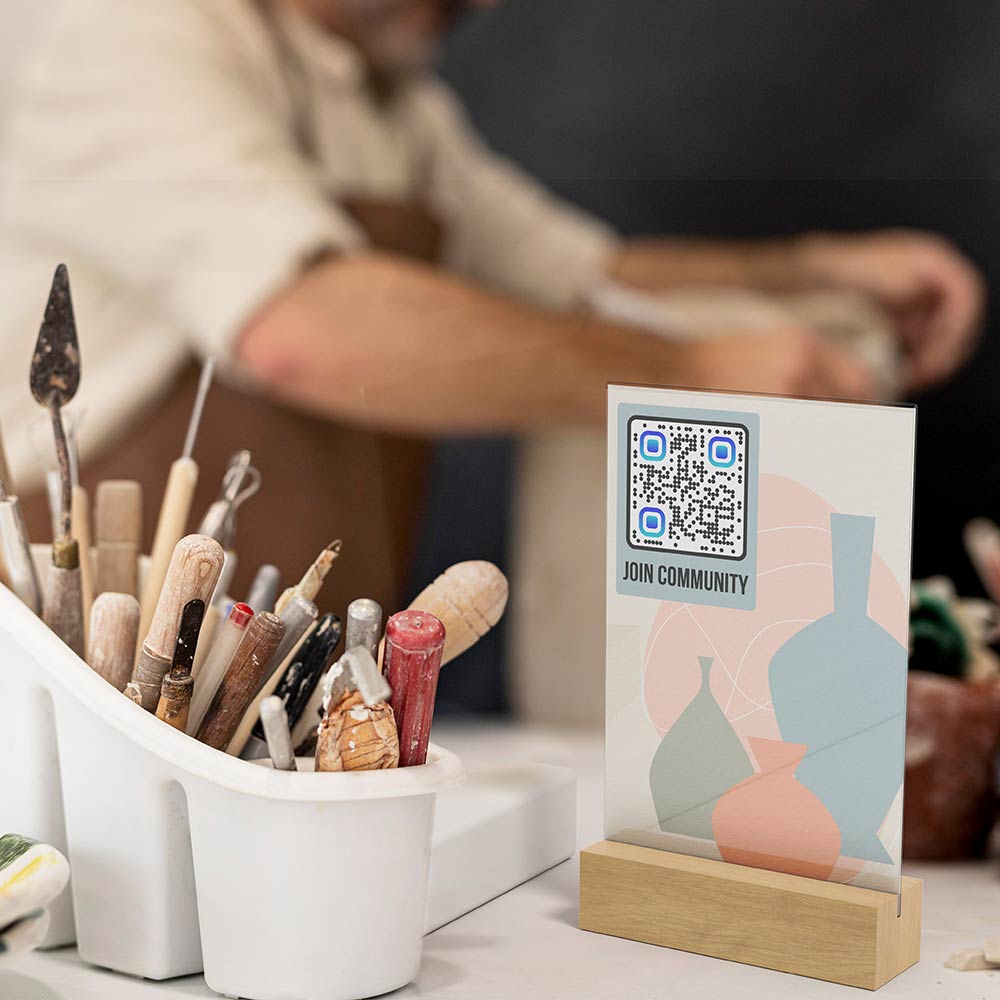 Hobby groups
From painting to hiking, connect enthusiasts everywhere. Scan, join, and share your passion seamlessly with a Facebook group QR code.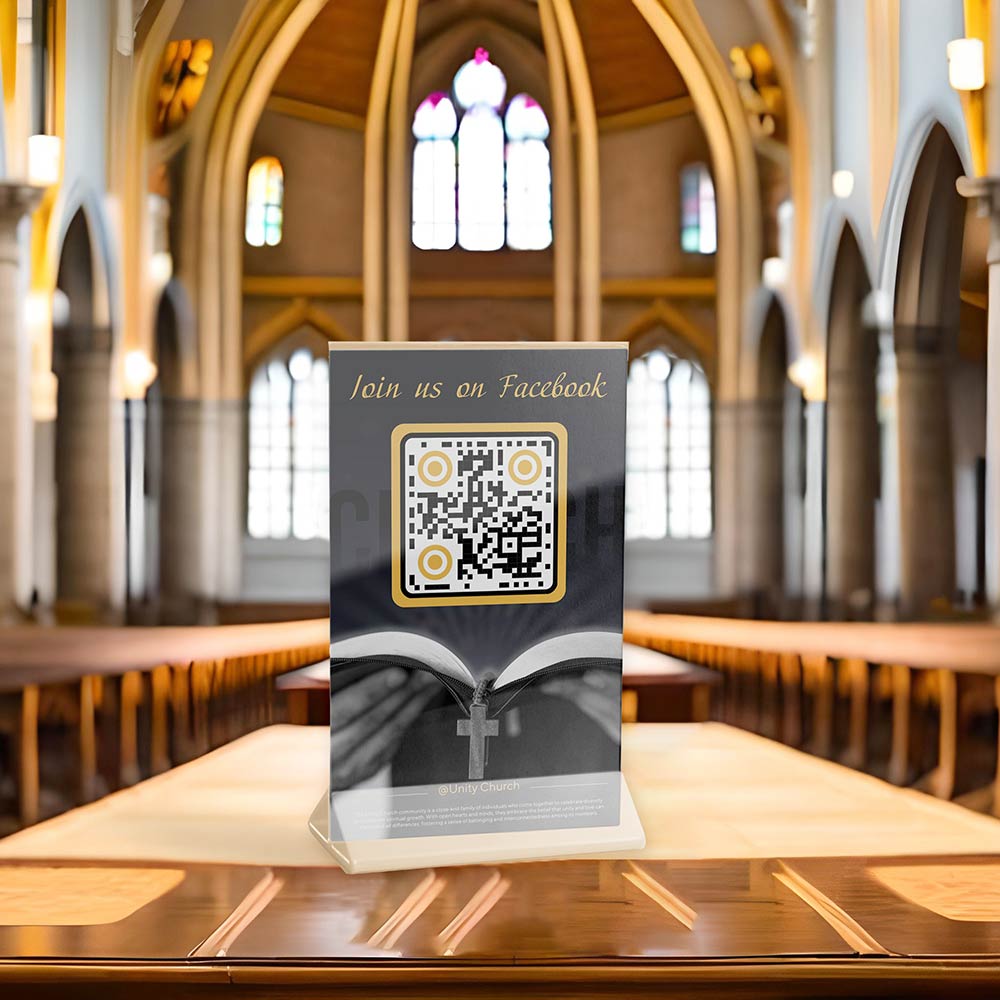 Churches & religious groups
Unite your faith community online. A QR code makes it simple for members to connect, share, and uplift each other beyond the church walls.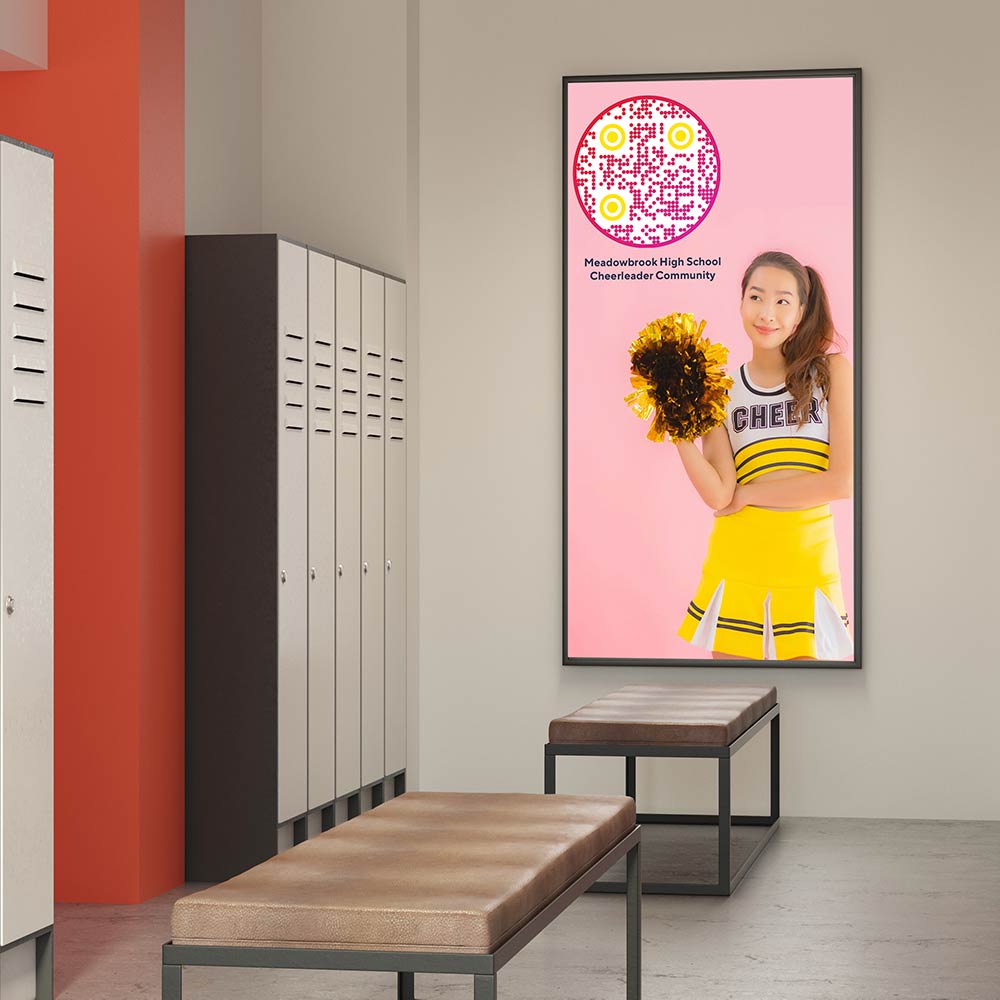 School & education
Facilitate seamless communication between students, educators, and parents. A QR code is the bridge to an active, inclusive online community.
Things to Remember
Update QR Code if Group URL Changes: Ensure the QR code is updated if there's a change in the group's URL.
Quality Over Quantity: While it's tempting to grow numbers rapidly, it's essential to attract members interested in your group's theme or topic.
Protect User Privacy: Ensure that your Facebook group settings are set to protect member data and respect user privacy.
Conclusion
Using a QR code for your Facebook group is a strategic move to bridge the gap between offline and online interactions. It not only streamlines access to your community but also serves as an innovative marketing tool to boost visibility and engagement.
| Advantages | Disadvantages |
| --- | --- |
| ✅ Instant access to the group | ❌ A change in group URL may render QR code obsolete |
| ✅ Efficient tracking of promotional activities | ❌ Limited to devices with a camera |
| ✅ Bridges offline promotional strategies to online | ❌ May not be intuitive for non-tech-savvy individuals |
| ✅ Enhances group visibility | ❌ Risk of using non-reputable QR generators |
Group Privacy Settings
When promoting a Facebook group via QR codes, always review your group's privacy settings. If your group is private, non-members may request to join after scanning but will need approval based on your group's settings. Learn more from Facebook's Help Center.
Frequently Asked Questions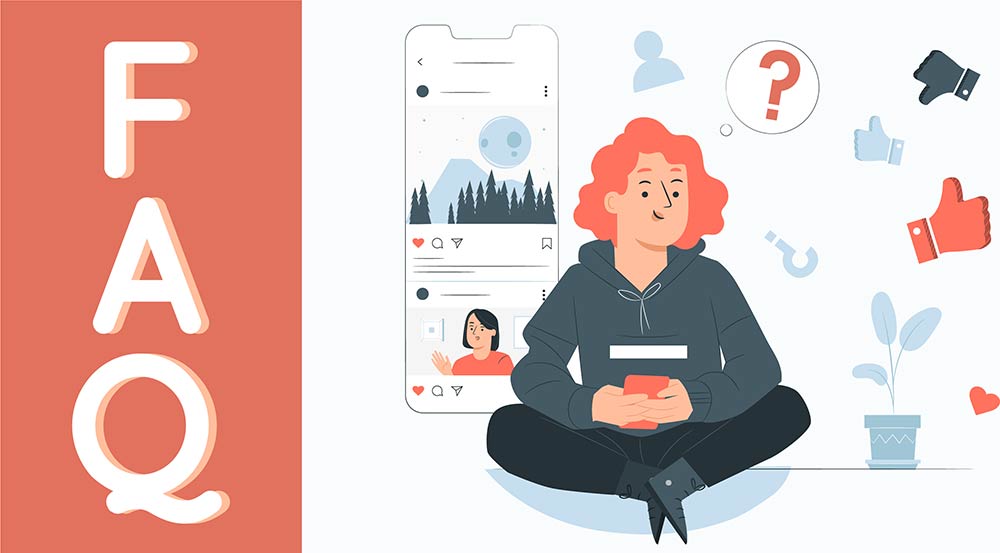 What is a QR code for a Facebook group?
It's a scannable code that, when scanned with a smartphone or QR scanner, directs a user to a specific Facebook group. It offers a quick and convenient way to access or join a group without searching or manual entry.
How can I create a QR code for my Facebook group?
You can use online QR code generators, input your Facebook group URL, customize the code design if desired, and then generate the QR code to be used in print or digital mediums.
How much does a QR code for my Facebook group cost?
While many online QR code generators offer free basic services, some may charge for advanced features like tracking or higher resolution outputs.
Where can I place my Facebook group's QR code for maximum visibility?
Common placements include event flyers, business cards, posters, digital ads, and email campaigns. It's best to place it where your target audience can easily scan it.
What should I do if my Facebook Group QR code isn't working or directing to the wrong group?
Ensure that you entered the correct URL during the generation process. If problems persist, consider generating a new QR code or seeking assistance from the QR code platform you used.
How do I ensure the security of my Facebook group when using a QR code?
Always set the appropriate group settings and permissions in Facebook. Remember, the QR code only directs users to the group, and the actual permissions are managed within Facebook.
Can I use the same QR code to promote other content apart from my Facebook group in the future?
Static QR codes are fixed and can't be changed after generation. However, dynamic QR codes allow content updates without changing the actual code. For frequent changes, consider using dynamic QR codes.