Nowadays when it comes to business, it's all about reviews. Reviews give us social proof and influence our buying decisions, they are crucial for brand awareness and generating sales. If you don't have reviews, then nobody will buy from you. But how can you get reviews when nobody buys anything? Well, have no fear, for QR Codes are here.
You can dramatically increase your customer reviews if you simply make a QR code. What's great about QR Codes is that they help us connect the physical world to the digital world. So even if your business is not 100% online, you can reap all the benefits of the digital side of things.
But why do we need customer reviews?

Here's the thing – reviews will either make you or break you. You can try to swim against the flow, but this is just how things work nowadays. Over 97% of customers online always read a review before buying anything. To make things worse, half of those people will only care about 4+ stars reviews. So if you're doing anything under 4+, we definitely need to change that to increase sales.
One of the main reasons why customers desperately need online reviews is that there is no better alternative. Often times reviews can be fake and dishonest just for the sake of getting more sales. But if it is on a trusted platform like Google Business, people can usually tell the difference if the reviews are truly genuine or not. Because if you are running a fake review business, it will not live long. The bad reviews will catch up to you eventually. We always recommend going with a genuine approach. For everything Google-related, check out the Google QR Code Generator on how to make QR Codes for Google products.
Bad reviews aren't always bad either. On one side, you are bound to get some negative reviews sooner or later, nobody is perfect and people have different preferences. This actually gives you a more trustworthy and realistic profile as well. What you should pay attention to however is how you handle those bad reviews. This is an excellent spotlight for your customer service level. If potential customers see you trying to resolve any bad experiences, that will ensure your trust level as a brand and service that people can rely on.
Fun with statistics about online reviews
Let's take a look at some of the numbers for why online reviews are absolutely paramount for any service or product nowadays.
People need to consume about 40 reviews online before they genuinely believe that you are legit.
Customers are normally expecting to see over 100 reviews per product to make them feel secure about buying something (for all age groups).
Over 90% of 18-35-year-olds trust random online reviews just as much as reviews from close friends and relatives.
Nearly 90% of potential customers always read reviews before buying anyting (over 95% for the 18-35-year olds).
Isn't that crazy? This clearly illustrates just how crucial online reviews are for any business nowadays.
Get more reviews with QR Codes
It can often be scary asking customers for reviews, but that shouldn't be the case. When customers are happy, they don't have any issues with leaving reviews. Even more so when they are motivated to do so. For example, maybe you can offer your customers a discount on their next purchase for a review. This is genuine though, because you are asking for an honest review, you are not telling them to rate you 5 stars like those begging eBay sellers.
We can use customer Feedback QR Codes for this and also Rating QR Codes. They can work with either Google My Business, your Facebook Page or even your own website or e-commerce store.
QR Codes for Rating

When coupling QR Codes with a quick rating and feedback service like Emojics things get really engaging. Once a customer scans your QR Code, they can leave their rating with a single tap, it's that easy. You can later analyze these ratings or even display them on your website to gain more customer confidence and sales.
When using dynamic QR Codes with Pageloot, they are always connected to a Short URL that you can blast on social media and any other mediums where a QR Code is not appropriate. The reason for this is that people are usually on their phones in social media, you would normally use QR Codes more for print media and anything placed outside of peoples smartphones.
Take things to the next level: All QR Codes can be customized how they look so that they fit your brand and style. Change the colors, shapes and pretty much everything you like. You can either incorporate your design team or if you are a small business just starting out, then take a look at our pre-made gorgeous design templates. For more tips & tricks, take a look at our QR Code design guide.
QR Codes for Feedback
If a simple emoji based rating is not enough for your needs, you may want to take a look at Feedback QR Codes. In addition to the usual ratings, we can get a lot more detailed here about what we want to ask feedback for. For example, if you are running a restaurant business, you may want to get separate feedback on food quality, level of service and overall ambience separately. This gives you signals on what you need to improve the most.
Regardless of your niche, feedback QR Codes can always help us make better decisions because they are based on actual customer data. Speaking of dry forms, you can always make surveys and feedback a lot more interesting using new services like SurveySparrow or SurveyMonkey.
Take things to the next level: The same concept applies here. You can always customize all your QR Codes with Pageloot, so you can offer a unified brand experience for your customers.
How to get people to scan your feedback QR Codes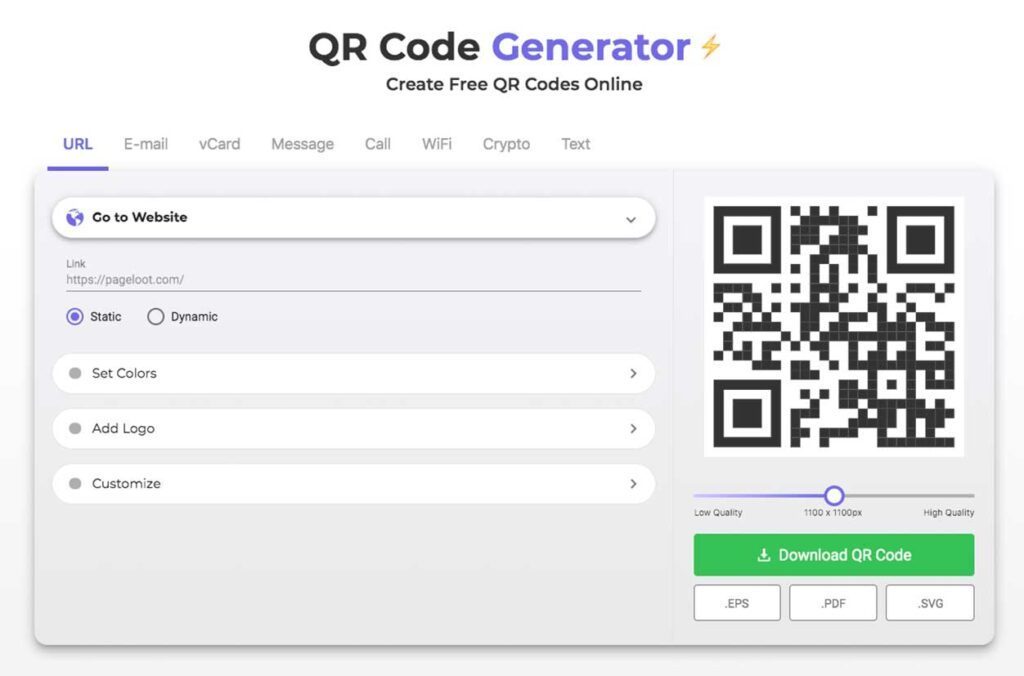 Step 1: Depending on your choice (rating vs feedback), let's make an account at one of the mentioned sites Emojics or SurveySparrow.
Step 2: Check out the best QR Code Generator to make QR Codes online for free. Let's link your surveys up to the QR Codes.
Step 3: We now need to distribute those QR Codes around so they get scanned.
Step 4: Review your feedback and reviews, see where you can improve.
Use Case Examples
Business cards & Flyers
A really cool way to get more customer reviews is to hand out a QR Code business card. Alternatively, you can include them in shipments when doing e-commerce. This gives people in the physical world the opportunity to get in touch with you digitally.
Get personal with your customers
If you have no problem taking customer reviews manually, consider using a Whatsapp web QR Code for more direct customer engagement. This can be upgraded to chatbots later, but the customers can be a lot more excited about leaving reviews if they feel like they are actually talking to a human instead of filling out dry forms.
Restaurant QR Codes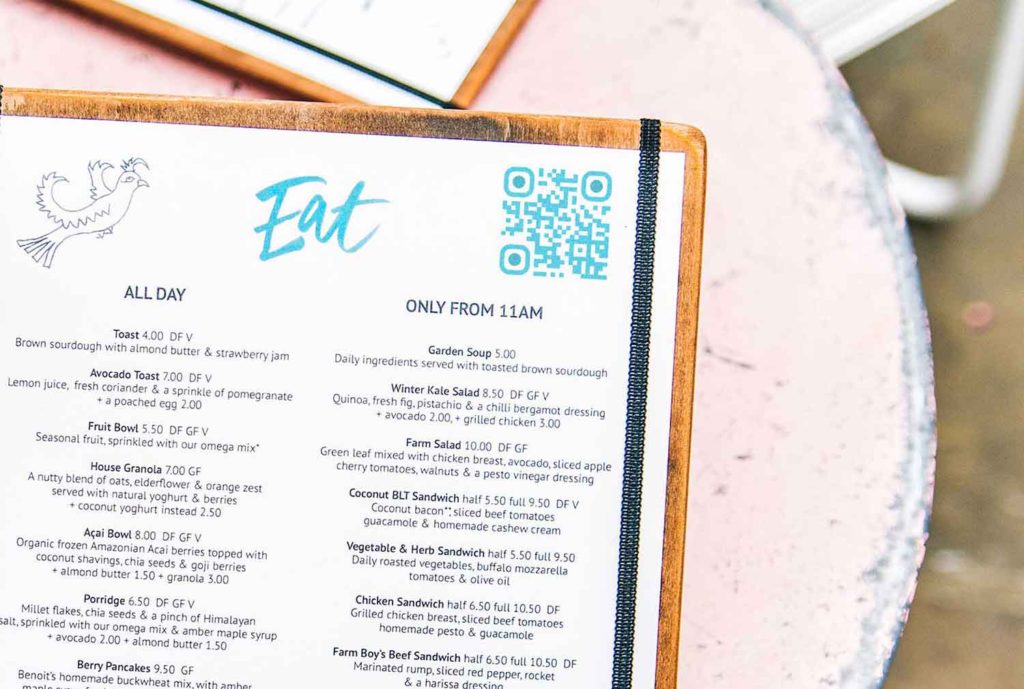 When it comes to the food industry, online reviews are an absolute must. How many times have you visited a new place without browsing reviews? An excellent way to get more reviews for restaurants is to add Rating QR Codes linked to Google Maps reviews. You could even print the QR Codes on the receipts, this way it doesn't feel like you are spamming your customers with extra paper that they would throw away anyway. This leaves the possibility of customers leaving reviews sometime later as well.
Placement: Use them in menus and on customer receipts. Why not even on the product packaging if that makes sense. Burger King did a great job using them on their table trays.
Fitness QR Codes
A great way to get feedback on new fitness classes and gym sessions is to use a rating & feedback QR Code. Make sure to motivate people to do it. For example, you could select one winner to receive an extra month for free. Who doesn't love going to the gym for free? This also raises the possibility that they will share it with their friends. The feedback and ratings here help you get a better understanding of what is working and what should be improved.
Placement: Use them on display screens, hand them out on customer receipts and flyers.
Hotel QR Codes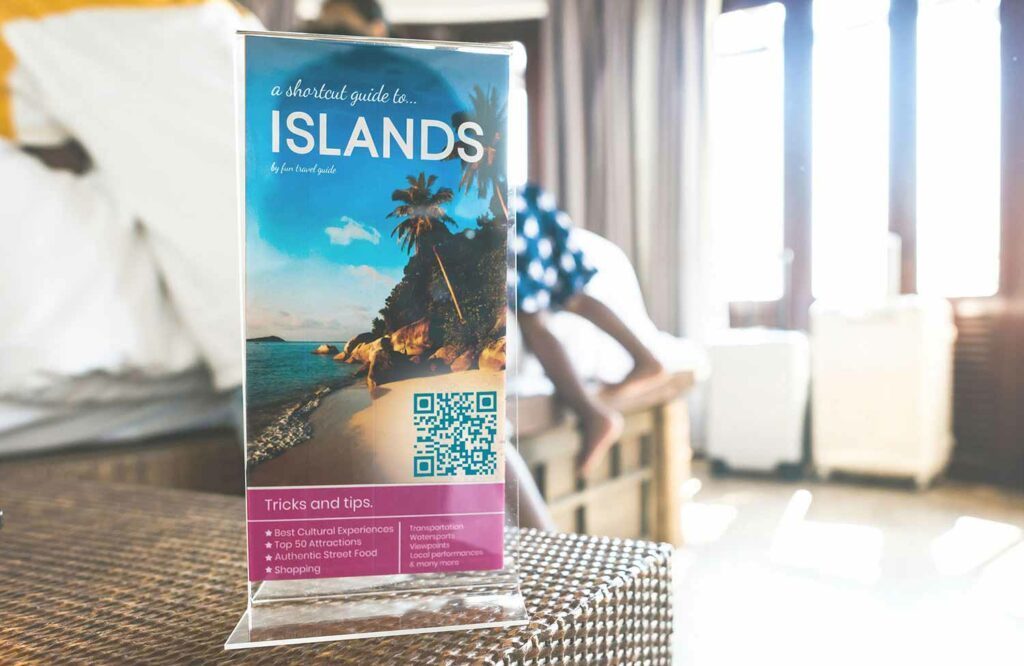 Anything tourism and hotel-related is always heavily dependant on reviews and customer feedback. This directly relates to the number of bookings and conversion rates. If something is wrong with the service or quality, these issues should be addressed immediately. Feedback QR Codes at hotels can help you catch on to small issues before they become problems too large to handle. They also help you live up to customers' expectations and know in advance how to serve them best.
Placement: Place them on bedside tables using table tents, inside menus, near the administrator's desk, or in the lounge area.
Products & Shopping QR Codes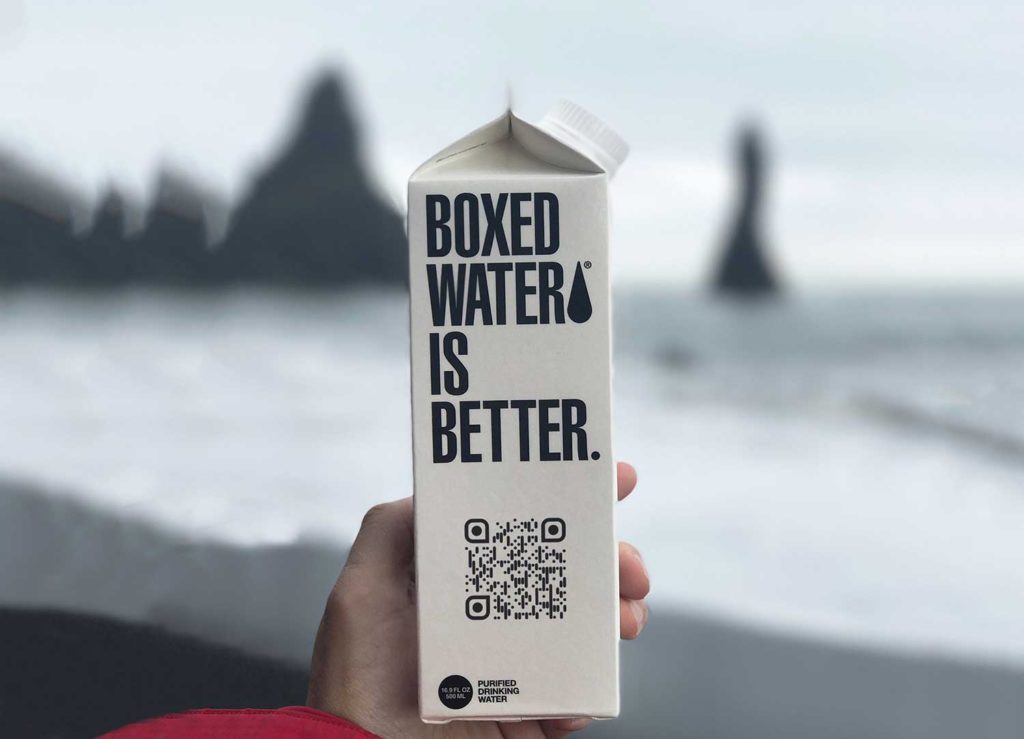 To stay in touch with the latest trends, rating QR Codes can give you more insight into what your customers currently like and how that is changing over time. Products & shopping can be a highly seasonal subject. So feedback let's you know how you can prepare for next season based on last years statistics and reports. It can also help you anticipate future trends and see where things are shifting.
Placement: Place them in dressing rooms, on customer receipts, near the cash registers. Anywhere where the customers have an easy access to spot them.
Healthcare QR Codes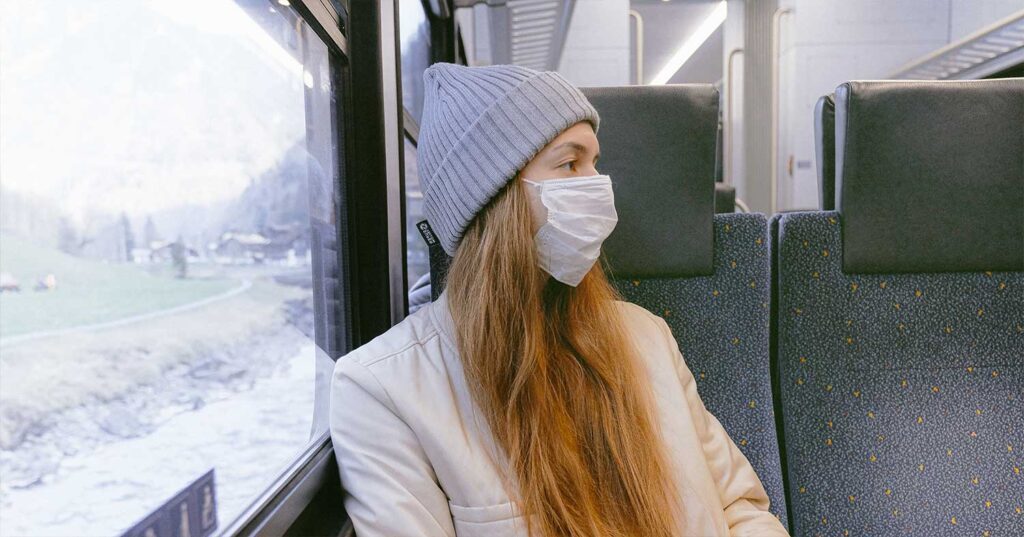 Customer feedback is vital for anything healthcare related. This is especially true if you are running a private office. You can make the feedback process a lot easier for your patients by providing them with QR Codes that are conveniently placed on different mediums available on them.
Placement: Use it on your business cards, flyers, customer receipts and appointment fill-out forms.