Now it's hard to imagine any product that we see in the store or a package without any barcodes on it. Barcodes revolutionized the way businesses track their assets and make the checkout process much faster and efficient.
Proper inventory management doesn't work without barcodes. Proper organization is key for businesses. That's why barcodes are still widely used in retail. Having the needed data about the product in a small code helps to save a lot of time and reduce the costs of inventory management.
With advancements in technology, anybody can create a barcode in just a few seconds using barcode scanners. Here are some tips to take into consideration when making a barcode for your business needs to help you get the most out of this technology.
Mistakes to avoid when creating a barcode
The process of making a barcode is quick and seems quite easy. However, there should be a lot of work done beforehand to make sure you get the wanted result. You need to understand that there are many mistakes that can be made, which will make your barcodes inefficient.
There are also different types of barcodes depending on the type of information that they need to hold and the industries that use them. Someone with no experience in creating barcodes may struggle, as there are many aspects that should be taken into consideration to avoid errors.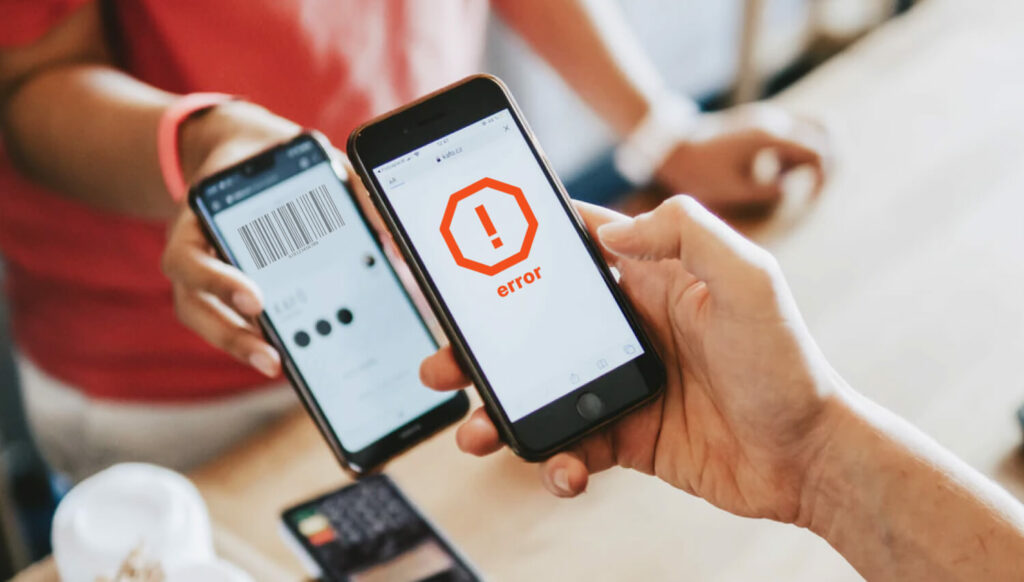 If made correctly, barcodes serve as a cost-effective way to improve inventory processes
Here are some common mistakes that people usually make when they generate barcodes for their businesses:
Inappropriate Sizing
The size of a barcode plays an important role, as based on the size it depends if the barcode is easily scanned or can not be read at all. If the barcode is too small or too large, then the barcode scanner may take longer to scan it or even not scan it.
There is a term called the Quiet Zone that describes free white spaces on either side of the barcode. If your barcode doesn't have this space, the barcode reader won't be able to scan the code and get the information.
When making a barcode it's important to always keep in mind its functionality. When deciding which shape or form to make your barcode which may be a part of marketing and branding efforts, make sure the design doesn't make the barcode ineffective.
Different Color
At first, colors may seem not very important in the making of barcodes. However, it's good to know that some colors may cause some problems when the code is scanned and influence the barcode readability.
Avoid using bright colors, such as yellow, and colors that may appear too dark, such as brown for background or lines. Also, make sure the color combination you choose for the barcode is readable and the code is fully visible on a lighter background. Functionality is very important, that's why choosing it over aesthetic design is key for better barcode use.
Wrong Orientation and Placement
The position of your barcode also matters. You should take into account the orientation of your barcode and how it is presented on a product. You can put your barcode on the packaging either vertically or horizontally. There are two orientation options for barcodes, such as "picket fence" and "ladder."
The first orientation option is when the lines are parallel to the movement of the label when it goes through the printer. The barcodes with picket fence orientation have better quality due to the way they were printed. The edges of these barcodes are also straight, making it easier for barcode scanners to read them.
The second orientation option is called the "ladder". Instead of lines being parallel to the movement, in ladder orientation the lines are perpendicular. The barcodes that have this orientation are great for cylindrical objects like bottles.
Depending on the shape of an object, it's better to choose the right orientation, so the scanner can accurately read the code. Barcodes positioned vertically usually are easier to scan.
The barcode placement should be also determined beforehand. Avoiding inconsistencies and sharp corners will ensure the barcode is located correctly and is easy to read.
What do you need to make a Barcode?
Depending on your business size and needs, there is different equipment you can use to make barcodes. Also, each type of equipment has certain aspects you need to know before you start.
Inventory Software
Proper software sets the whole process. It's important, as the inventory software gives you many benefits, including picking items faster and more accurately. The software also helps you to track what products you've already received. This improves the efficiency of supply and eliminates the possibility of shortages on some products or even overstocks.
There are many different options you can choose from available. The inventory software can be free or paid, depending on your business needs. The prices depend on functionality, additional features, and programs.
If you don't know which software to choose, look for the providers that offer free trials. This will help you to test out the software before paying. As you've tried the software you will see if it suits your requirements or not. You should choose software based on:
Business size (providers offer different solutions for small, medium, and big businesses)
Number of products to be indexed
Ability to use free-trial to test out the software before purchase
Affordable pricing plans
Barcode Generator
To be used, the barcodes should be registered first. The systems, such as GS1, or Global Standard 1 provides the needed numbers for registered barcodes. Global Standard 1 is a
non-profit organization that officially registers barcodes worldwide. The organization ensures the key processes to be completed successfully according to supply chain standards.
Global Standard 1 gives the company a unique identification number for barcodes. There are also fees involved when you register a barcode with GS1. You need to pay a purchase sum as well as a renewal fee annually. Once you get the identification number, it stays the same throughout the shelf life of a product.
Small businesses can also get a registered barcode number, however, it's not required. They can use online barcode generators that will help to connect products and track the inventory.
These online generators are mostly free or very affordable, which is a great option if you're only starting out.
Barcode Software
Having only inventory software is not enough. You also need to get barcode software that will help to sort out all of the needed information that you will be using for your barcodes. Barcode software tells the computer to turn a certain symbol into a special pattern, which then you can put on the items.
When you need to create many barcodes due to high volumes of inventory, then your software should be able to deal with large amounts of data. The barcode software has to suit your business needs and work well with other tools you're using.
The process of finding the right barcode software looks similar to the one you are using to find inventory software. The key aspect is finding the software provider with a free trial or demo version, so you can try out the software before committing to it.
You can try out several programs to see which advantages they have to offer and what works best for your business.
Barcode Hardware
Once you've decided on the needed software and then implemented them, you also need to find the right tools that will produce the barcodes you need for your assets. Here is what you need from hardware:
There are different labels that require various hardware to be printed. The size of the labels varies. For shipping businesses usually use large labels. These should be printed by larger printers. When it comes to small labels, they can be printed with small printers. Choosing the right printer to print barcodes will help you to finish the making of barcodes faster.
Last but not least is a barcode scanner, which will help to read the barcode and interpret data. There are different types of barcode scanners available on the market. The scanners offer various functionality and you should choose the ones that fit your needs.
There are laser-based LED barcode scanners that work with red light reflecting the barcode pattern. This pattern is then converted into code, which is soon sent to the computer. There are affordable LED barcode scanner options available, which small businesses can use.
Also, barcode pen scanners are widely used in retail due to their low cost and durability. These scanners are lightweight and easy to use. The only downside is that you need to directly touch the barcode with the device, so it can read the code. For the barcode to be scanned, the users should drag the pen scanner across the barcode.
When choosing a barcode scanner you need to figure out how you want to use it and which functionality is important to you. Some businesses may require several laser scanners to cover all items, while others only need a pen scanner.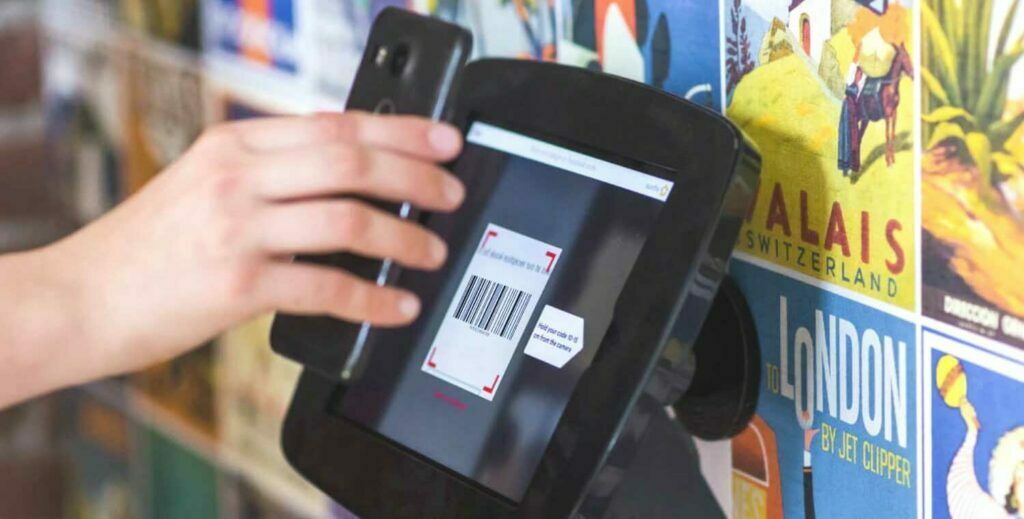 It's worth investing in certain software and hardware for barcodes, as you will get long-term value for your business
How to create a barcode
According to research, 48% of small businesses don't have any tracking systems for their inventory management. Some businesses even use a manual process. Barcodes can be a cost- and time-efficient way to manage business inventory. They can help to reduce common errors, which then improves the cash flow of your business.
Here are three simple steps to follow after you have got all of the barcode inventory ready:
1. Create Product Codes
As mentioned above for a barcode, you need to have identification codes for products. Mostly, businesses use Universal Product Code (UPC) numbers. Another option is also Stock Keeping Unit (SKU) numbers. These are used to make barcodes and track inventory items.
You can choose the stock coding or numbering system depending on your asset management needs and the type of your business.
2. Make a Barcode for Each Product Code
Now as you have the product codes, you should make a barcode for each. You can do that in three simple ways:
Through retail POS (point of sales) systems. The inventory management tools make it much easier to make a barcode on each item's product Universal Product Code or Stock Keeping Unit number.
Online barcode generators. There are some free websites available that will convert the product codes into a barcode. After you make a barcode you can quickly download and save your barcodes for use in the future.
Using portable barcode printers. Label printers allow you to print a barcode for your product labels on the spot.
3. Print Your Barcode Labels
This step requires label sheets or rolls, so you can print barcodes on them. You can also use standard laser printers for printing barcode labels on label sheets. Thermal printers can be also used to print barcode labels onto label rolls.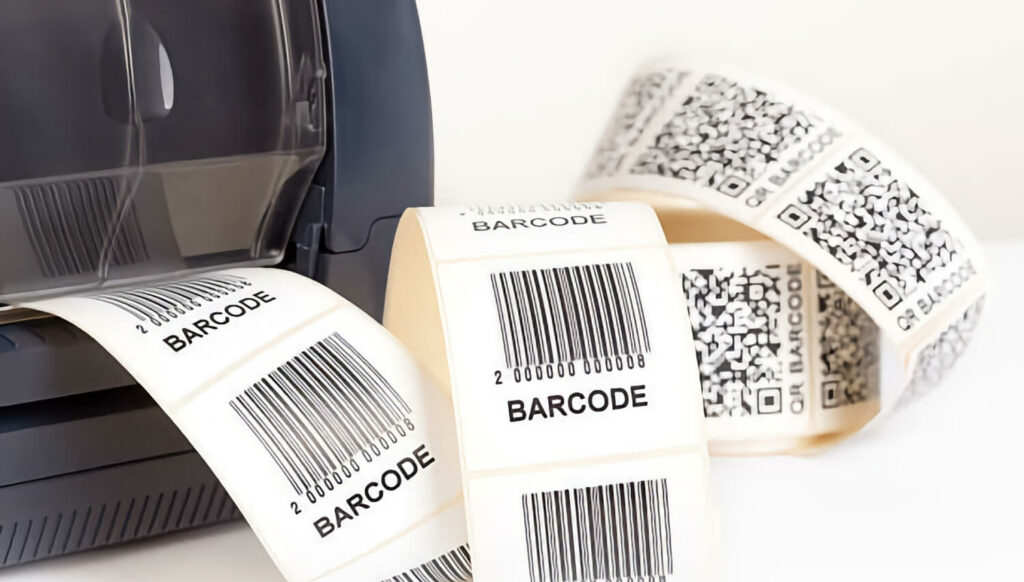 In three simple steps, you can create barcodes and start using them straight away.
Conclusions
Barcodes can help improve inventory management in your business and make it much more efficient. You will gain better control over your assets, so having barcodes is a great investment. The right tools and software will help you implement the needed barcode system easily.
Now with smartphones, it has become much easier to scan products. You only need to do this through a certain barcode scanner app or phone camera. Contactless systems will continually increase in popularity, meaning there will be a need for more barcodes and QR codes to get a certain action done.