Barcodes have been around since the early 1970s. They served as an important tool for organizations to run their business successfully. Barcodes made retail inventory management much easier and efficient.
Barcodes are simple, quick to create and use. There are various types of barcodes, which businesses can use to encode information for different applications. Barcode and barcode reader ensure full control over manufacturing and provide the needed visibility and connectivity to support supply chains.
With the introduction of QR codes, the usage of barcodes dropped tremendously. However, it's still too early to say that barcodes are dead. Here is why.
What is a barcode?
A barcode is a visual pattern of black and white lines of different widths. These lines are arranged in a certain way, usually together with numbers, so the scanners can read the information. The user can adjust the barcode in accordance with needs and requirements. It's possible to have simple and complex information represented in a barcode.
Early barcodes were limited to 6-12 digits, and through years with the advancements of technology, this number grew to 48 digits. First barcodes were used for supermarket goods and store inventory, as they helped to track the products and improve the cashier process at checkout.
In the 90s, QR codes appeared and revolutionized the way data is stored in barcodes. Now QR codes can hold thousands of characters, making barcodes not appealing for businesses.
Barcodes have been around for a long time and are still used by many businesses
Common types of barcodes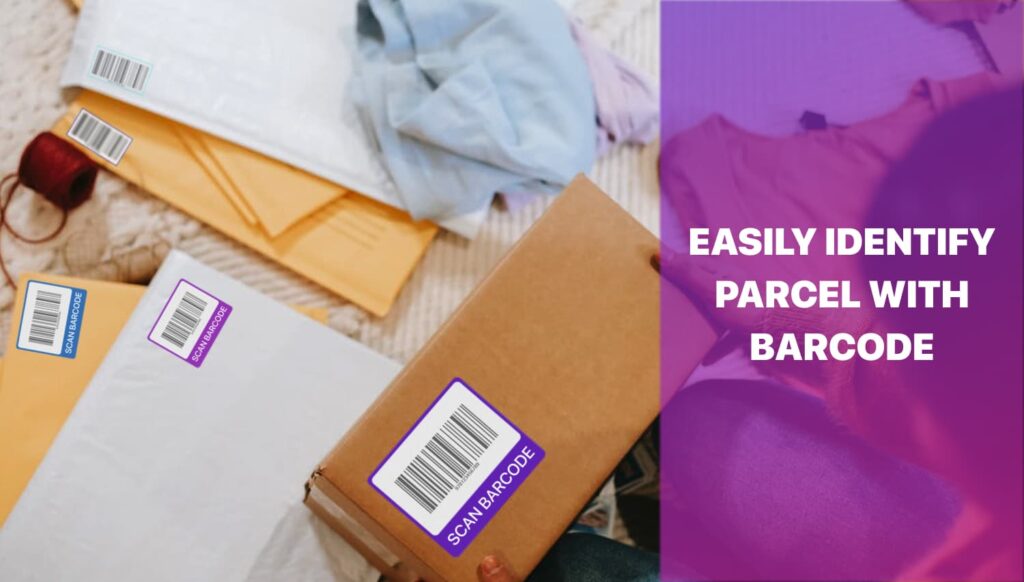 The majority of barcodes are used for POS, or Point of Sale, scanning. There are 3 main types of barcodes that are commonly used in packaging and retail.
UPC Code
UPC codes, or Universal Product Codes, are used in English-speaking countries, such as the US, UK, Australia, and New Zealand. UPC codes are widely used for labeling product packaging for the retail industry. This type of barcode has two versions, where one has 12 digits, and the other 6.
EAN Code
A European Article (EAN) Code has the same function as Universal Product Codes. The only difference between them is the location, where these barcodes are used. Unlike UPC codes, EAN Code is widely used in Europe and also in retail.
ITF (Interleaved 2 of 5)
ITF Codes are used for global shipping. It is a type of Global Trade Item Number Barcode. ITF barcodes have up to 14 numeric digits and a higher error tolerance than other types of codes. This makes them very suitable for packages sent in cardboard.
Even though there are several types of barcodes that can be used in multiple industries, they still have some disadvantages if used outside of retail.
Benefits of using a barcode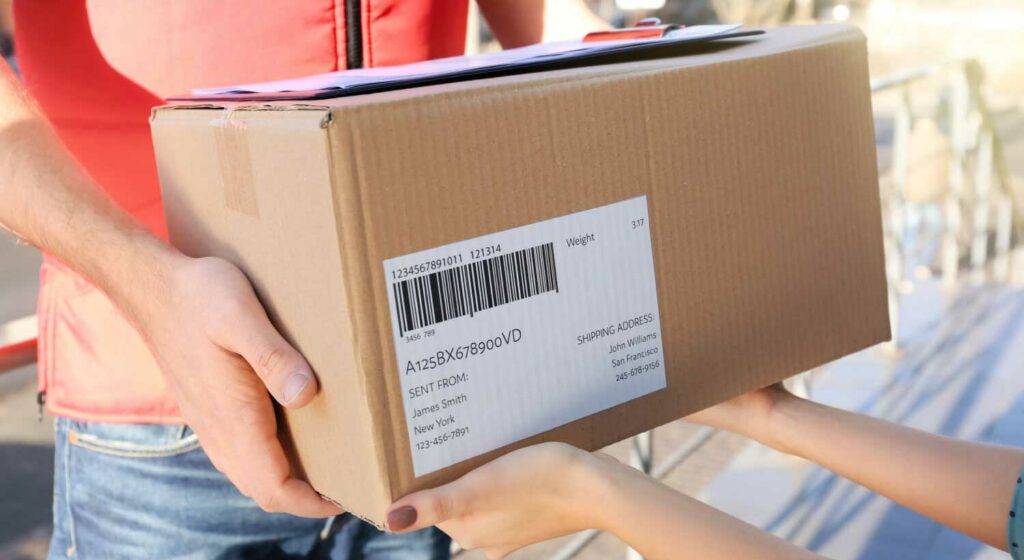 Barcodes are considered perfect tools for storing ticketing information, such as date, type, and other important details. The key advantage of barcodes is the ease of distribution. Barcodes can be quickly printed, downloaded, and shared online.
Barcodes are quickly scanned as well. Typically, 2D barcodes can be read in about 300 milliseconds. Time efficiency is another great benefit of a barcode. You can quickly get all the needed information about the product in few seconds. Moreover, barcodes reduce human errors, as they hold accurate data.
Barcodes can bring a lot of value to your business as an additional management tool
How do barcode scanners work
Data capture with barcodes remains the most affordable and efficient for tracking important data and many businesses can benefit from using this technology.
There are barcode readers that have certain lights and sensors that detect light reflected by white spaces between black bars. The light produces an electronic signal, which then is translated into digits. These are converted into text that is located in the user's database.
There are different types of barcode scanners, which can be used for various applications. The barcode scanners have certain differences in prices, shapes, efficiency levels, and more.
4 Types of barcode scanners
There are 4 main types of barcode scanners and each has its own pros and cons. There are different barcoding systems, ranges, and costs associated with each type of barcode scanner.
Pen Readers
Pen barcode reader is in the form of a pen or wand. They have the tip with the light source and a photodiode to read barcodes. The user drags the tip of the pen reader across the barcode bars in an even motion, so the code is scanned.
Pen readers are affordable and accessible for businesses. They are easy to use and implement in retail inventory management. However, there is also a downside to using a pen reader. The tips of pen barcode readers have to directly contact and pass over the barcode in order to scan it, which may cause some user errors.
Laser Scanners
Laser scanners are considered to be the most popular in the retail industry. They are easy to use, as you are able to scan barcodes with them from a small distance. There is no need to directly pass through the barcode. Longer ranges (from 6 to 30 ft) of laser readers provide more convenient use. Laser barcode readers have a laser as their main light source.
CCD (Charge Coupled Device) Readers
Charge-Coupled Device readers use hundreds of light sensors in a single row formation. These light sensors measure the intensity of light that reflects off the barcode pattern. CCD readers don't rely on the internal source of the light, while pen and laser barcode readers do.
CCD barcode readers are valued for their accuracy and are very commonly used in retail. However, they have a disadvantage. For a barcode to be scanned, it should be close to the reader. Also, it's impossible to scan a bigger or longer barcode that exceeds the reader's sensor array.
Camera-Based Readers
Camera-based barcode readers use a video camera to scan the barcode. Digital image processing technology helps to decode the patterns of a barcode. This technology is quite similar to the one used in Charge-Coupled Device readers. But in CCD scanners sensors are arranged in one line, while in camera-based readers there is a 2D sensor arrangement.
This type of barcode reader provides fast scanning of 1D and 2D barcodes. Also, you get better durability, and the ability to scan barcodes with complex information.
Downsides of using barcodes
Besides the many benefits that barcodes have to offer, there are also some downsides and challenges. Most of these problems are due to bad printing or creating the wrong code. Among the most common issues are:
Problems with ink, such as smudge, bleed, etc
Inadequate light margins
Distortion
Missing lines
Wrong color contrast
Peeling barcode labels
If you have issues scanning a barcode, it's important to keep in mind that the barcode itself can be the problem. There are many factors that can contribute to the problems with barcodes.
These include issues with labels, bad printing, wrong software, etc. That's why it's important to make sure you have a certain system, where everything is designed to work together.
When implementing a barcoding system for business, it's worth acknowledging factors, such as cost, maintenance, and amount of data that needs to be handled. When compared to QR Codes, it's obvious that QR codes are much more advanced. And that is why businesses start using them more and more.
The future of barcodes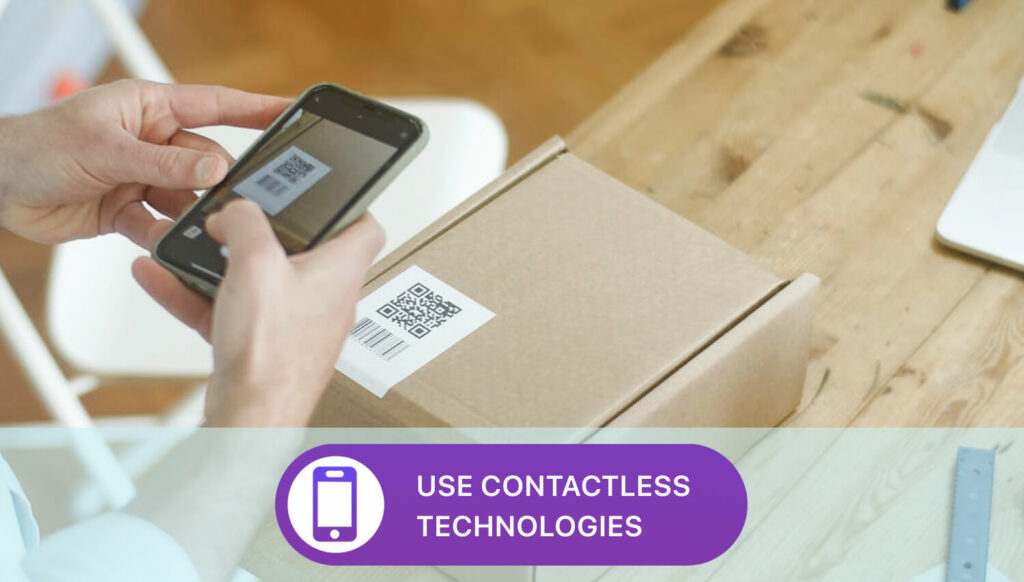 Barcodes will still be used in certain industries in advanced forms
The contactless systems are rising, especially now due to the pandemic. Barcodes are not leaving, as there are many industries, where they can be used. Also, it's easy to read barcodes with smartphones through a barcode scanner app or camera.
Barcode technology will continue to develop and advance. 1D barcodes have been transformed into 2D barcodes that can hold around 7 thousand characters of data. The future of barcodes is connected to advancements in scanning devices and barcode readers.
Advanced devices, such as self-scanning tunnels, are being developed, which will enable them to read barcodes from any angle. This will influence productivity, as there will be no need to place a product a certain way to successfully scan a barcode.
Conclusions
Barcodes are still widely used in certain industries and they will be used in the future as well. The barcode technology will stay in the retail industry, as barcodes provide the needed features for tracking and managing retail inventory.
Of course, the technology will advance, and maybe in a few years for all inventory, only QR codes will be used. For now, barcodes are not dead but are actively used in inventory control and asset tracking.