QR codes are changing the way vendors reach and interact with their customers even if they are geographically distant. For example, QR codes have made it possible for customers to pay at a store without logging into any payment gateway or using any debit or credit cards. Retail giants such as Walmart and Amazon are providing this facility.
One more useful facility that vendors have started giving with the help of QR codes is their app downloads. For example, Verizon offered QR codes for promoting its mobile app on Android devices. Upon scanning, the QR code opened the Android marketplace for downloading the app instantly.
As per a study submitted by Scanbuy at mmaglobal.com, this campaign resulted in 150,000 scans in just 90 days, making it the North America's most successful ScanLife campaign. Thus, a QR code campaign is likely to increase the number of app downloads and enhance brand awareness.
Overview of QR Codes for App Downloads
A QR code is a 2D barcode featuring a pattern of black and white squares continuing information mostly in the form of URLs. A third-party reader app on the smartphone or the smartphone's camera can be use as an app store QR scanner to scan the code, instantly making the contained information accessible.
A vendor using QR codes can reach any smartphone user without the need for any equipment or intermediary. As the main target of such a code is a user having a smartphone, it makes it straightforward for vendors to promote their apps.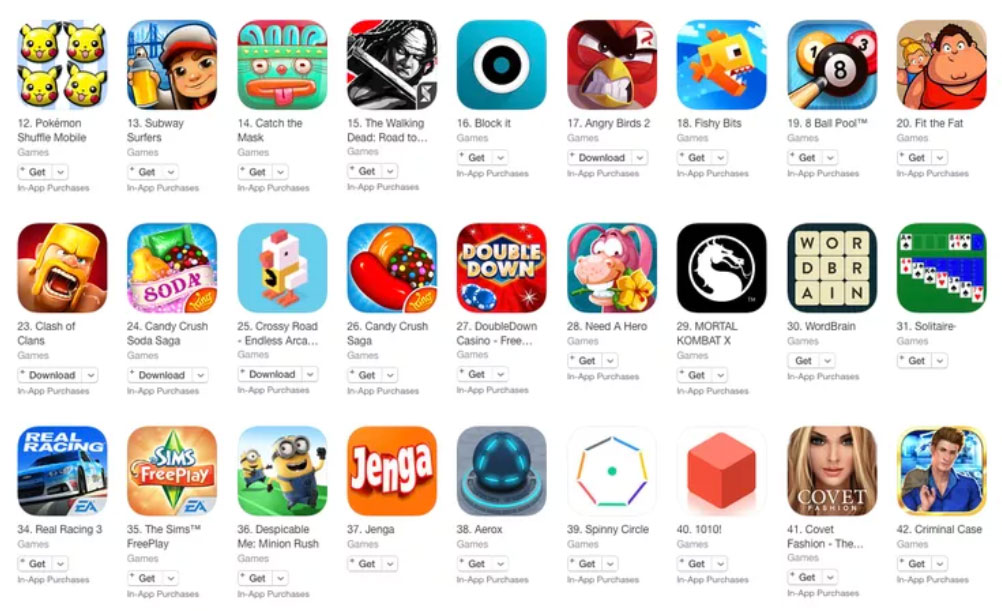 An Efficient Solution for downloading Apps Using QR Codes
Let's assume that a vendor is ready to launch a new mobile app that will be available not only on Android but also on iOS, Blackberry, and Windows. He thinks that to promote this app and facilitate instant downloads across the different phone platforms, a QR code is perhaps a great marketing tool.
Okay, the vendor is right in thinking so for reaching to his prospective users who will finally download and use the new app. While making print promotions for promoting this new app, the vendor aims to make it quick and easy for the users to download the app.
So, what will he ideally do? Well, the vendor will create a separate QR code for each platform and share them with the prospective users.
So now, how will the vendor share it? Let's say if there are four platforms, will the vendor give four different QR codes on the print media such as flyers and brochures? Well, this does not seem appealing or efficient.
The issue here is the presence of several platforms due to which the vendor thinks of making one QR code for each platform. This makes things a bit disorganized. Further, what to do about those that scan using a smartphone whose operating system is incompatible with the new app?
Well, there is a solution here too. Instead of using four QR codes, the vendor can create a single QR code that embeds links to all four app download stores. This type of QR code is known as an app store QR code.
Introduction to App Store QR Codes: A Single QR Code for All Download Links
An app store QR code generator is a dedicated code for downloading apps on mobile devices. It is capable of storing several URLs of different app stores. In other words, it covers all types of mobile devices.
At its core, there lies a script that detects the type of device that is scanning the code. This script identifies the type of operating system the target phone or scanning device has and ensures that its user is flawlessly sent to the compatible app store for triggering an instant download.
Depending on how it is generated, an app QR code can direct the users to a tailored mobile-friendly page where they can know more about the app in terms of features and then click the respective App store button.
From this page, the users can click a link on a customized button to view a video or see other apps. The maker or vendor simply needs to print the code on print media tools.
Vendors can use thee codes to open any mobile app. Here, the users need not install the app. The code will directly open the app as per the type of device that has scanned the code. For example, Coca-Cola created a QR code that, when scanned, opened the Instagram profile.
When scanned using a smartphone, the code opened the Instagram app if installed and loaded the page. In case the app is not installed, the Instagram mobile website was opened.
App Store QR Codes with Fallback Settings
If a smartphone scan QR code for app store to download an app but is incompatible with that app, it is possible to redirect the users by specifying a fallback URL. A vendor can redirect them to their mobile websites or to an app store, depending on the campaign goal.
If the goal is to boost app installs, the fallback URL would be that of the app store. If the users are less likely to install the app at that time, it is ideal to specify the URL of the mobile website.
There are QR code generators such as qrstuff.com and URLgenius that allow setting the fallback URLs. A few of them are deep linking platforms that allow creating links, which identify and open iOS and Android mobile apps in any browser.
How to Create an App Store QR Code?
Creating an app store QR code is easy, as there are only 4-5 simple steps involved. Below are the general steps to follow:
Open the desired QR Code generator tool.
Choose the code type as App Store Download or App QR Code. The name is likely to change from one generation to another.
Specify the app URLs for different mobile operating systems such as iPhone, iPad, Windows, and Android.
Specify a fallback URL if available as an option.
Generate the code. Some design options or customization settings may appear as per the tool is chosen, such as adding a logo and changing the color.
Customize the look and feel of the code, if preferable.
Download the customized or finished code.
Leveraging App Store QR Codes for App Marketing
Creating an app store QR code is work half done. It is equally essential to share it with customers through marketing or else now app download can happen. Vendors need to think of innovative ways to promote the created code. Here are a few such ways:
On Billboards, Banners, Product Packages, Takeaway Bags, and Bus Posters
These are ideal means for promoting a mobile app through an app store QR code. This is because they are widely seen by countless people per day.
Rather than giving an advert about an app on a billboard or banner, how about adding an app store QR code? People will be able to download the app directly instead of typing its URL. This is how it becomes easier and quicker for interested people to down the app instantly.
QR codes on these ad channels make it swift for onlookers to interact on the spot and get the app of their choice. Alternately, it is a great idea to associate with businesses for printing the app store QR codes printed on their bags and products, exposing the download offer to hundreds of potential customers.
In E-mails and Newsletters
It is common for most vendors to send e-mails daily as a part of their marketing campaign. In that case, why not use a QR code in the signature? There are two motivators of doing so. First, it has no expenses or cost to incur. In fact, it saves the cost of printing flyers and brochures.
Second, e-mails can be sent to numerous people in just one day. Due to this reach, inserting an app store QR code in e-mail signatures is more beneficial than on business cards.
Just ensure that the code is clickable so that the e-mail recipients can just click it to download the new app. Just let your recipients know why downloading the app is going to make their lives easier.
On Business Cards
How about having an app store QR code on a business card? It would be truly effective for the interested people to connect with the app in the most interactive manner.
Yes, there are many business cards specifying that business mobile apps available but it is less likely to get the attention of all viewers. Conversely, an appealing QR code not only grabs the attention instantly but triggers an action as well.
In Print Ads
Printing an app store QR code in local newspapers, flyers, leaflets, brochures, and magazines also trigger swift scans. Although doing so demands an exclusive budget, it is worth it.
Conclusion
With the ability to open a compatible app store, an app store QR code makes it more interesting and engaging for the interested people to download a mobile app. Just make it available through different marketing channels to reach thousands of people; that's it!