Let's make this short and clear. It's great to get more people visiting your website right? This works good with digital ads, but when it comes to print and display media, we have issues. For example, how do you feel about typing this domain below into your phone?

This is exactly the reason why you need to use a Website QR Code generator. Nobody in their right mind would have the patience to do that. But it would be really convenient to get more leads and people to visit your website from the physical world. This is not only for print media, but also applies to any billboard or screen, which can also be a digital display you know.
So now we can go from the horror before, to this right here. QR Codes to the rescue!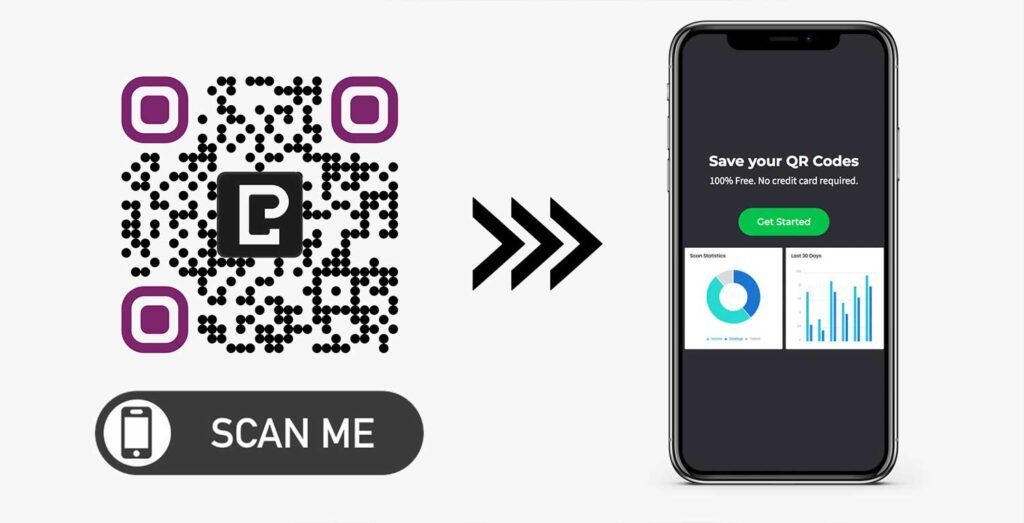 It has a clear CTA. All the customer has to do is whip out their phone and voila – they are on your desired landing page. The contents of the landing page can be anything that serves your goals best.
Do I need to generate a QR Code for my website URL?
Honestly, you really don't – If you want to miss out on a huge opportunity of extra leads and traffic that is.
If the previous explanation didn't do it for you, consider this: According to a survey by MRI, around 53% of consumers are inclined to buy your product or service through a physical ad (print or display media). Sure, everything is online and so is the future, buy people still live in the physical world. This is where QR Codes come in play to bridge the gap between the physical and digital.
You can either:

1. Add a manual URL on your print add and pray the god that someone is actually willing to waste their type typing in your website.
2. Just get with the times and use QR Codes, problem solved.
It's obvious there are loads of benefits why you should genrate QR Codes for URLs and websites. While QR Codes can do a lot of tricks (for example – even a QR code business card generator), a website URL is actually the main use case for them. As of 2020, over 53% of the entire web is now mobile. Just think about that and how it will grow in the next 5-10 years. Plus, all modern smartphones nowadays come with QR Code readers natively available in their camera app. So it is really convenient and easy to scan QR Codes nowadays.
What kinds of links or URL should I use for my QR Code?
Whatever works best for your purpose that you are trying to achieve. This can be an email squeeze page, a CTA page, Youtube video, your social media page or post… or maybe just your website home page. The bottom line is – as long as it has a URL, it can be made into a QR Code.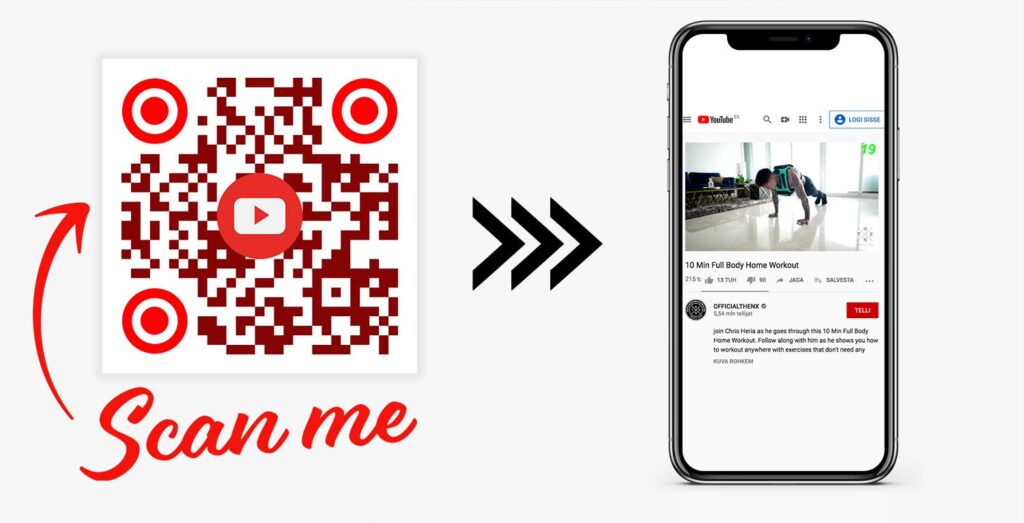 What other benefits are there for generating website QR Codes?
#1 Track and re-target your leads via Facebook Pixel and Google Analytics
This is by far one of the most overlooked power-user features that can help you boost revenues and conversions. Just because a visitor came to your website once doesn't mean he will buy or commit. You need to retarget them with ads. By using a Dynamic QR Code, you can keep track of everyone who scanned what and when.
#2 Create Lookalike audiences
In addition to the first point, you can use the data of the people who scanned your QR Codes to find other people with similar interests. This can be super useful for figuring out your target group niche or maybe finding and analyzing new target groups for your products and services that you didn't know existed.
#3 QR Codes are fun nowadays
Back in the day, QR Codes sucked, really. That's also the reason why they died out as fast as they arrived. The smartphone cameras and mobile internet just weren't ready for them yet. Nowadays QR Codes can be designed to look fun and engaging, to match with the brands and products. This encourages people to scan your QR Codes more by using frames with calls to action and colored accents for desgin.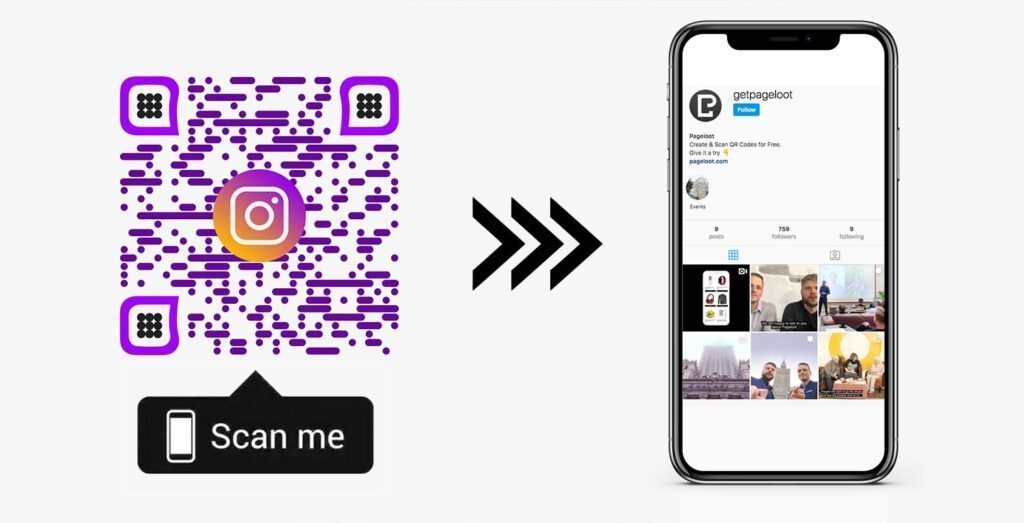 #4 Target Millenials and Gen Zs
Read more about it here. Long story short, QR Codes let you communicate effortlessly with the largest market segments today. This will help to keep your brand trendy and up to date with the best marketing practices. By giving them an easy way to connect, you can receive up to 47% higher conversions on average.
How can I make QR Codes for my website?

Copy the address (URL) from the browser top bar.
Paste it into the QR Code Generator.
Test that it works properly. Use a QR Code Scanner if you need it.
Feel free to customize the appearance of your QR Code and give it a CTA so people know what to do with it.
Make sure you download a vector format high-quality QR Code. This will ensure flawless print every time.
Tips for generating URL QR Codes
1. Who can scan my website QR Codes?
Basically all modern smartphones that have an internet connection. Even older phones can scan QR Codes with the help of a QR Code scanner app.
2. Keep your URLs short
Long URLs and links mean complicated QR Codes. To keep your QR Codes small and simple, use the Dyanmic QR Code type. This will put a shortlink inbetween your destination, so you can have your actual URL with all the UTM and tracking parameters that you wish. Fun fact: smaller QR Codes are also faster to scan.
3. Always keep testing
Feel free to edit your contents later and A/B test what works and what doesn't. To do this, avoid static QR Codes, always use a dynamic version. This also helps with any possible typos or possible future problems. You will always stay in control and probably save a fortune on frustration and replacing old QR Codes.
4. How small can my QR Codes be?
Don't use anything less than 2x2cm or 0.8×0.8 inches. This will guarantee that your QR Codes are readable for all smartphones. Take a look at our QR Code size guide for more details so that you can feel confident about your website QR Codes.
5. Adding logos to QR Codes
If you have a brand or company, make sure to add your logo when generating a QR Code for your website. This gives leads and customers more trust to scan and interact with your QR Codes.
Alright, so now that we got all that out of the way, let's get out there and experiment with generating different QR Codes for your websites. Let us know what works best for you, we would love to get your feedback and thoughts.