In today's hyper-connected world, WiFi access has become a daily necessity. However, the traditional method of typing in lengthy WiFi passwords is often cumbersome and error-prone. But what if we told you there's a smoother way to connect? Welcome to the world of QR codes – your passport to hassle-free WiFi access.
The Problem with WiFi Passwords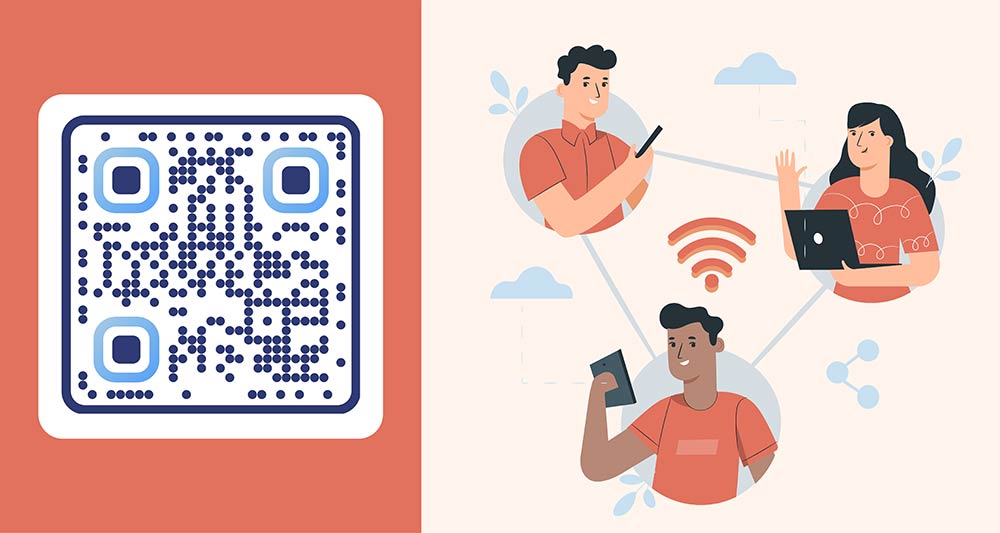 Sharing and entering WiFi passwords can be annoying. It usually involves a series of frustrating steps – you request the password, someone jots it down (often on a piece of paper), you carefully input it, and there's always the chance of making a typo. Besides, openly sharing passwords can pose security concerns. It's high time for a modern solution.
Feature
Manual connection
QR Code to Wi-Fi
Speed of Connection
Slow ❌

Fast

✅
User-friendliness
Low ❌

High

✅
Security
High
High
Convenience
Low ❌

Very high

✅
Cost
Free
Free
Flexibility
High
Moderate
Required Tools
None
Smartphone
Ease of Setup
Complicated ❌

Very easy

✅
Picture this: you walk into a café, and instead of asking for the WiFi password, you simply scan a QR code conveniently placed on your table. Within seconds, you're connected – no typing, no errors. That's the magic of QR codes, and they're here to make your WiFi experience seamless.
How to connect to WiFi with QR codes?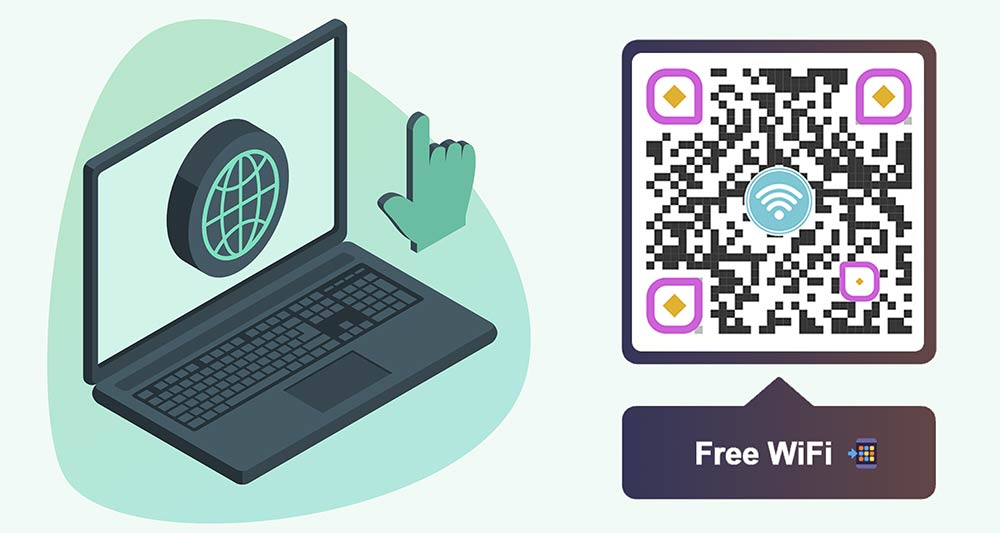 How to create QR codes to join WiFi?
Use online tools that can generate QR codes.
Enter your WiFi network's SSID and password.
Your unique QR code will be generated and ready to use.
This process is surprisingly easy to follow. All you need to do is provide the SSID and password of your WiFi network and a personalized QR code will be created for you. Give our free WiFi QR code generator tool a try!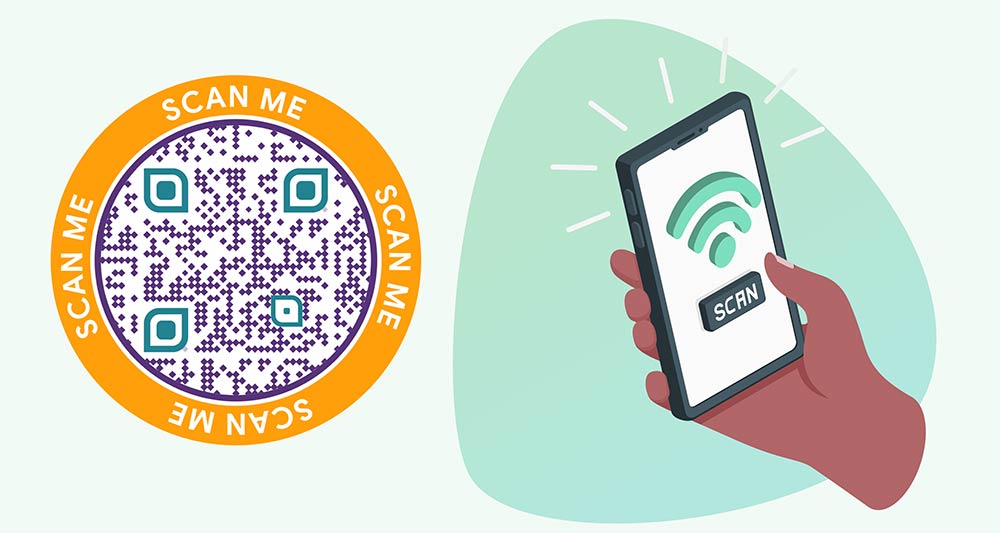 How to scan QR codes for WiFi access?
Open your camera app on your smartphone or tablet.
Direct the camera towards the QR code.
You're now securely connected to the WiFi network.
QR codes are incredibly user friendly. Almost every smartphone and tablet can easily scan them with their built in cameras or third party apps. All you have to do is open your camera app, point it at the code.
Pro tip: If you're having trouble scanning Wi-Fi QR codes with your camera app, you can always use our QR code scanner tool. It is also useful to check if you need to see the WiFi name and password.
How to use WiFi QR Codes?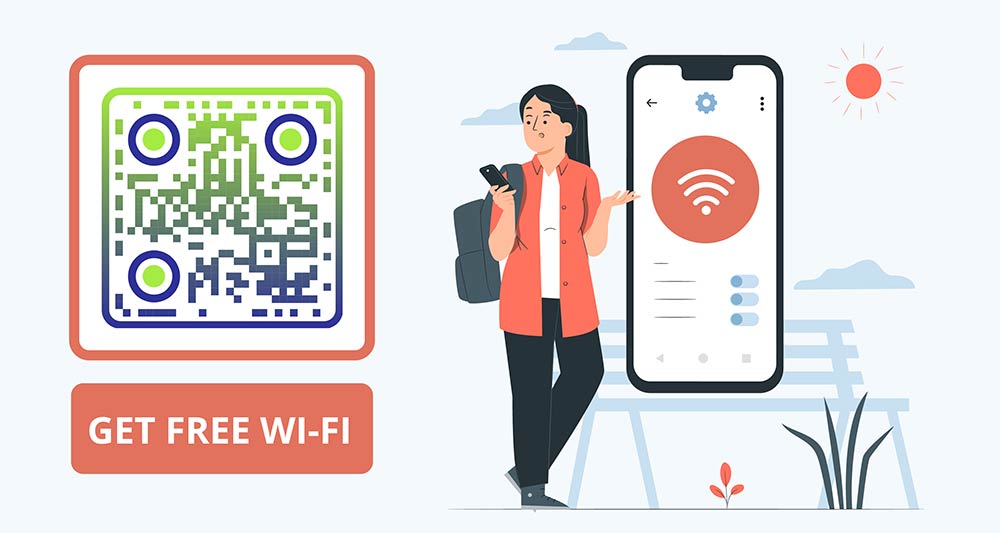 Now, let's delve into the advantages of QR codes for WiFi access. First and foremost, they're incredibly convenient. No more fumbling with passwords, just scan and connect. It's also super-fast, saving you precious time and sparing you from the frustration of mistyped passwords.
Where to Display WiFi QR Codes?
For businesses, improving the WiFi connection experience for customers is a breeze with QR codes. Consider the following options for placement:
On the table
Displaying your Wi-Fi QR code on tables can facilitate easy and immediate access for your customers or guests, especially in cafes, restaurants, and meeting rooms.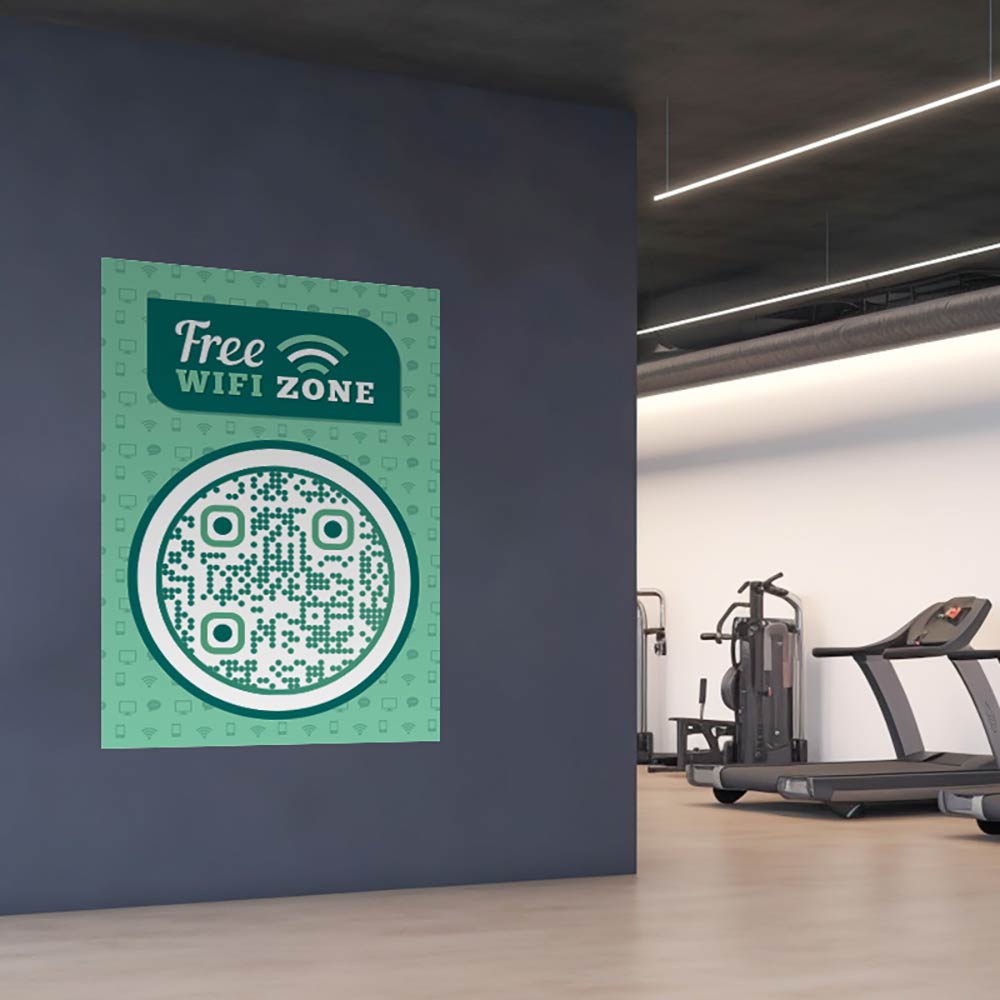 On a wall
Mounting your Wi-Fi QR code on a wall ensures visibility and easy access in larger venues like auditoriums, gyms, or conference halls.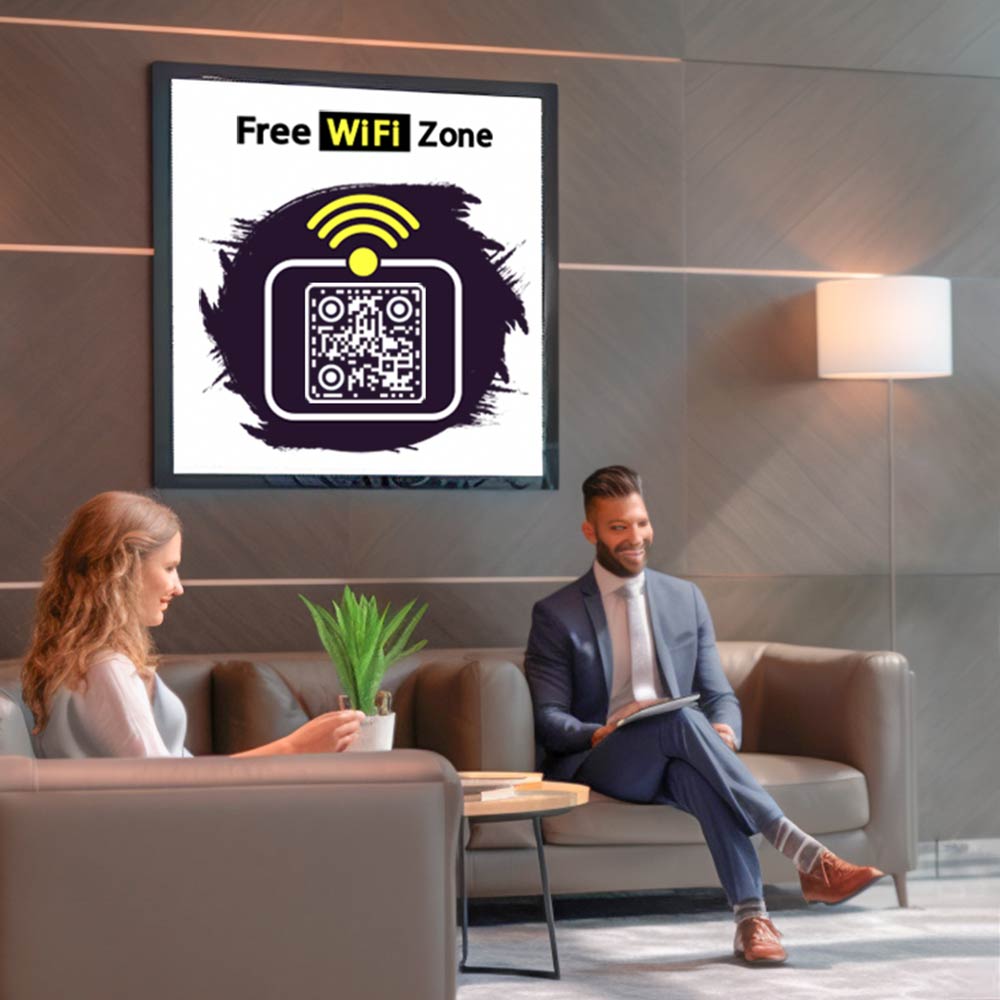 Reception desks
Placing a Wi-Fi QR code at the reception desk can offer a centralized point for guests to connect, making it ideal for hotels, restaurants, and offices.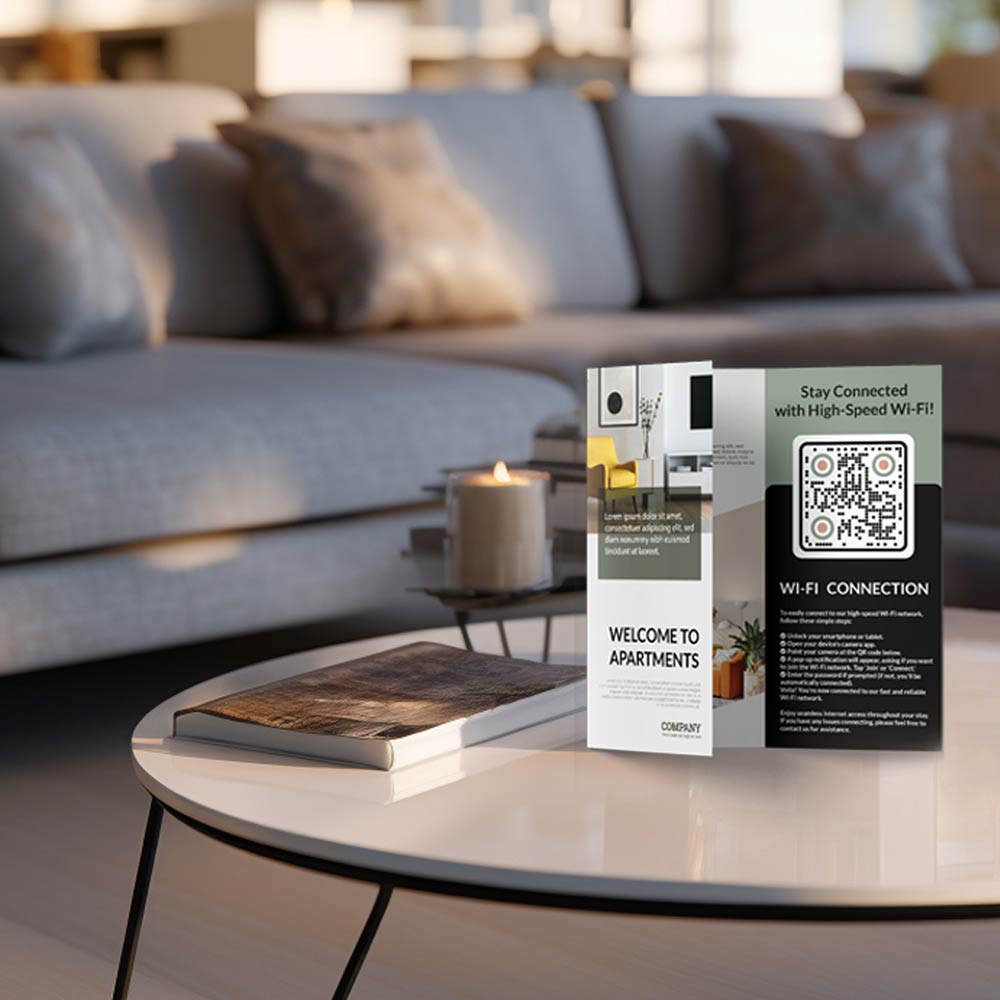 Entrance signage
Featuring your Wi-Fi QR code on entrance signage provides immediate connectivity for visitors as soon as they arrive at your location.
Note: The key to a good placement is ensuring the QR code is prominent and easily accessible.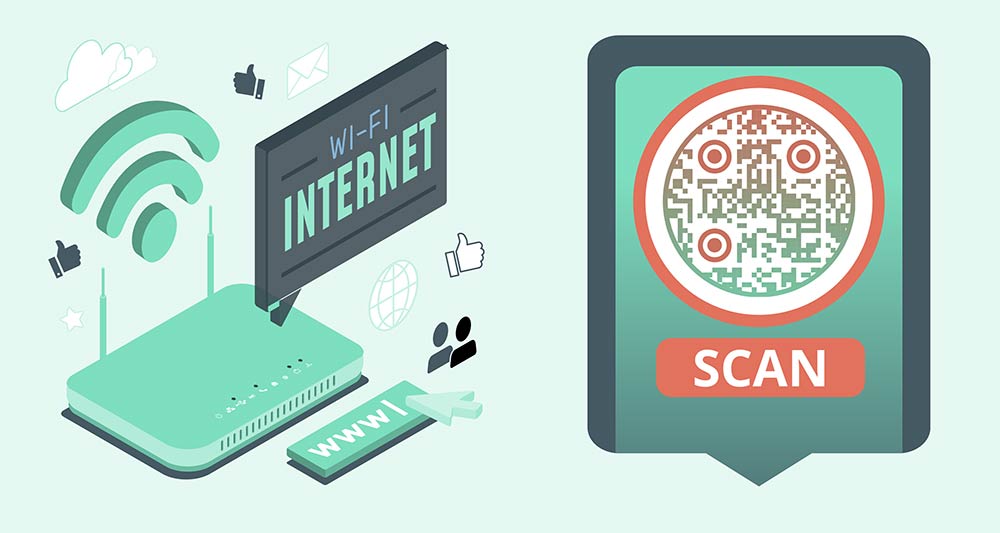 🌍 Real-world Examples
QR codes for WiFi access have already made waves in various businesses. Cafés, hotels, and restaurants have reported improved customer satisfaction, as patrons can enjoy seamless connectivity without the hassle.
🔒 Security and Privacy
Security is a top priority, and you might be wondering about the safety of this process. Rest assured, QR codes for WiFi access are secure. As for privacy, users should exercise caution and connect only to trusted networks. See more technical details here.
Summary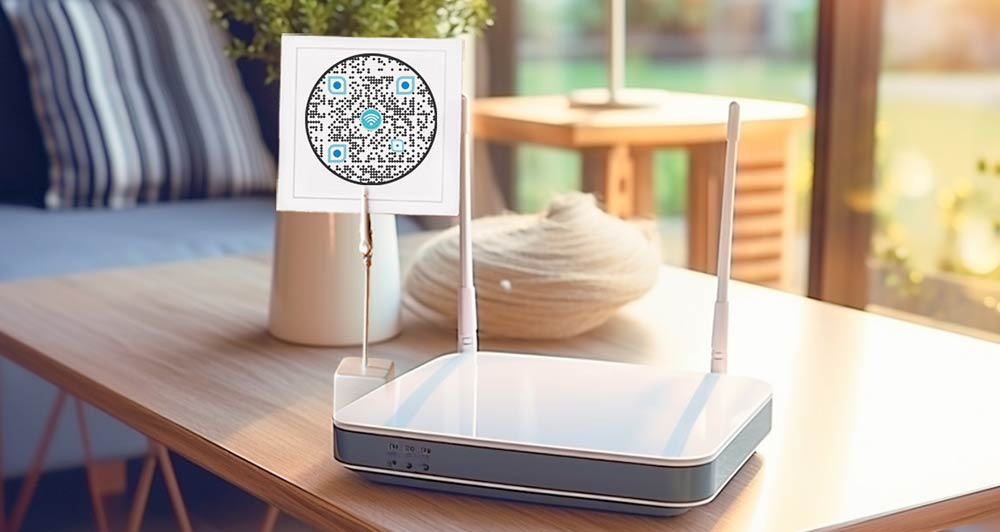 In conclusion, QR codes have revolutionized the way we connect to WiFi networks. For businesses in the hospitality industry, it's a game-changer. We hope this article has shed light on the incredible convenience of QR codes. Share it with fellow WiFi enthusiasts and let's make the world of WiFi connections simpler and smarter together.
Ready to simplify your WiFi access? Explore our free QR code generator for WiFi access and start creating your personalized QR codes today. Say goodbye to complex passwords and hello to effortless connectivity!
Frequently asked questions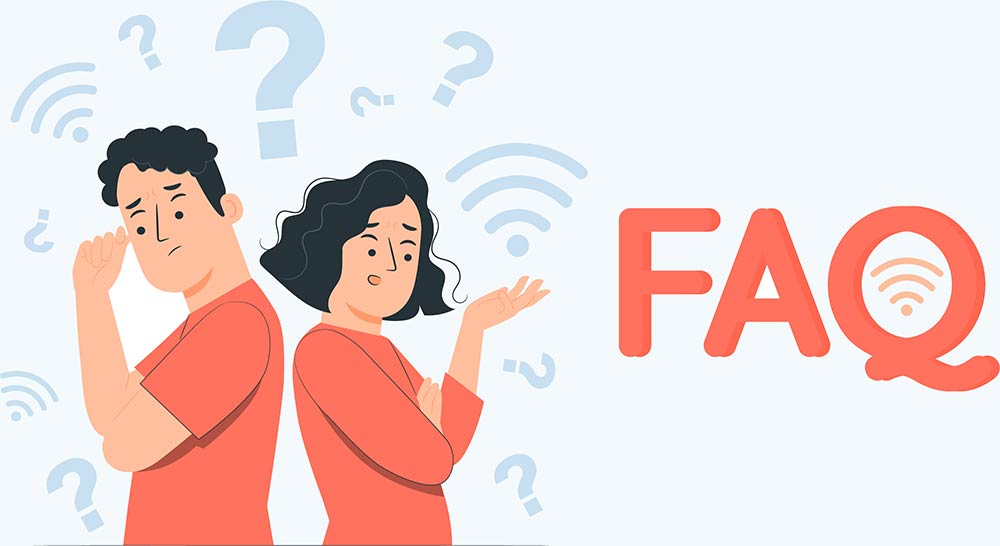 How can I use a QR code to connect to WiFi?
To easily connect to WiFi, just scan the QR code specifically generated for that network. You can use your camera app or a dedicated QR code scanner like Pageloot. Once you scan the QR code, you'll receive a prompt to join the WiFi network.
Can you use a QR code to scan a WiFi password?
Certainly! With a WiFi password scanner, you can create a QR code that contains all the information for connecting to a WiFi network. When the QR code is scanned it automatically fills in the WiFi password simplifying the connection process.
How to use a WiFi password scanner?
Using a WiFi password scanner is simple. Point the scanner app towards the QR code. The password scanner will tell you the contents of the WiFi QR code, including the SSID and password.
How do I create a QR code to join a WiFi network?
To create a QR code for joining a WiFi network, you can utilize the QR code generator provided by Pageloot. This will enable others to easily connect to your WiFi network without the need to manually input the password.
Can the same WiFi QR code be scanned by many devices to connect?
It is possible for multiple devices to scan the same QR code in order to connect to the WiFi network. This feature comes in handy, especially during events or at venues where many individuals need to swiftly join the same network.
Is it secure to use a QR code for WiFi connection?
Make sure you manage it correctly. Ensure that only trusted individuals have access to the QR code and consider changing your WiFi password and updating the QR code regularly for added security.