Google Maps is among the most popular satnav applications out there. It can take live traffic reports and it will avoid congestions, roadworks and traffic issues. However, it is not 100% accurate and it is often off with long distances. From this point of view, whether you want to give your party guests the location of your new home or a venue, chances are not all of them will make it to the destination without any hassle.
While dealing with friends and relatives is quite easy, things can become frustrating if you run a business and its Google Maps location is not perfectly accurate on the map.
All in all, all these issues can be handled by sharing the precise location of your place through a Google Maps QR code. So, how do you use QR codes with Google Maps and how can you benefit from them?
Benefits of using Google Maps QR codes
Integrating Google Maps locations into QR codes is mostly about versatility. Your potential clients will no longer have to search for your business – quite a problem if there are more businesses with similar names. On another note, if they put the address in, they will not always make it to the destination due to the pan being out. Instead of all these, they will just scan the code and the location will load up in their application – a default app on all Android smartphones.
Versatility goes further than because you have the opportunity to add your QR code on literally anything. It can go in a magazine, on a brochure or a flyer. You can add it to products and even billboards. This kind of versatility is essential for marketers because literally anything can become an interaction point. QR codes establish a connection between the offline and online and you can do that from any location.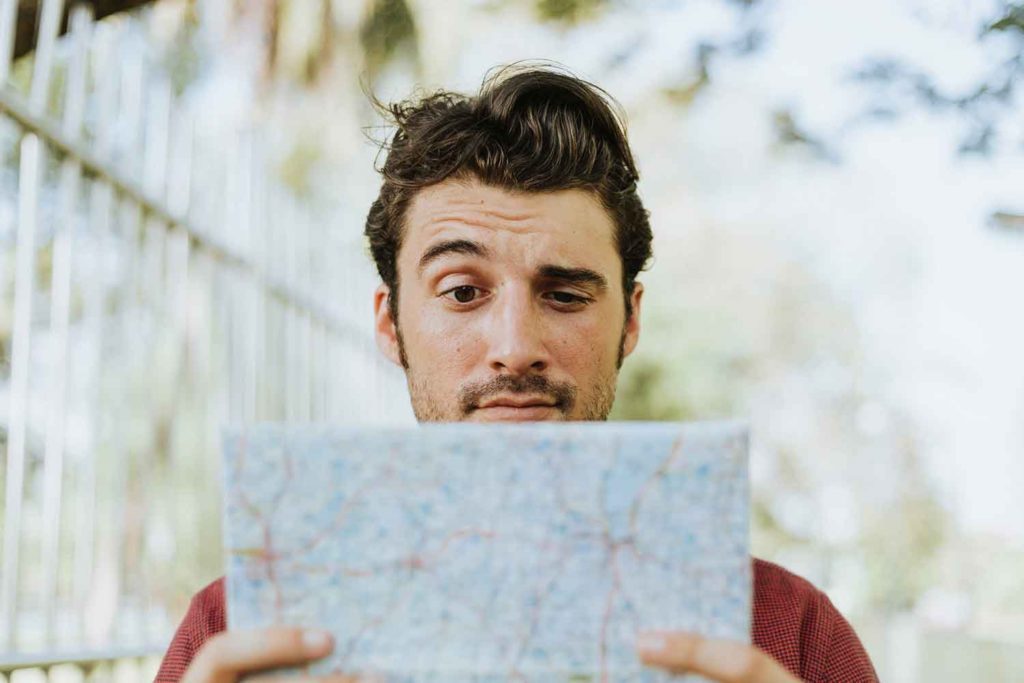 The trackability is not to be overlooked either. Using a Google Maps QR code will give you access to web analytics. If you drop the code into different locations, you will be able to tell which one is more efficient by the total amount of scans. Such statistics can help you adjust the marketing campaign to make as much as possible out of it.
Finally, think about the cost efficiency as well. Generating a Google Maps QR code will cost you nothing. Of course, you can also spend money on a premium service and gain a deeper level of customization, but overall, the standard black and white QR code is most commonly generated for free.
QR codes provide lots of customization, which helps with branding and brand awareness. Most QR codes are black and white, but they can be anything. Just stick to the main rule – a dark foreground and a light background. When done right and by the rules, you can add your logo or various artwork into the code. An unconventional layout may require more attention though, so scan the code with multiple devices before spending your money on bulk printing.
How to use QR codes with Google Maps
There are multiple ways to use QR codes with Google Maps and it usually depends on your purpose or business profile. QR codes make a good choice for both businesses and individuals.
Say you want to throw a housewarming party. Giving your guests the code is the easiest way to ensure that they can find you without too much stress. With this aspect in mind, any kind of event can benefit from a QR code. Whether it is a wedding, a ceremony or a graduation party, sharing the QR code with your guests is the optimal way to make sure they will make it there. Tickets and invitations also make great choices for QR codes.
Google Maps QR codes are even more useful when it comes to businesses.
Sharing the location of your office, shop or warehouse has never been easier. You can do it on a website, a flyer or even on a business card. More and more business people rely on QR codes on their business cards for some obvious reasons – they can create a shortcut to lots of information that would not have enough room on such a small thing.
Those in the travel industry can take advantage of QR codes as well. Unless a landmark is conveniently located in a city, on a street and by a number, it is quite hard to find. Unfortunately, many landmarks are in the wilderness or at least not at a specific address – castles, fortresses, ruins, viewpoints and so on. Most tourists find such an experience quite frustrating, but not with a Google Maps QR code.
At this point, QR codes can be used in brochures or over digital guides.
The list can easily go on and pretty much every business can find a use for a Google Maps QR code. It is, however, important to implement this marketing tool correctly for maximum results.
How to make a Google Maps QR Code
You do not need any technical experience to generate your own Google Maps QR code. Ideally, your business should already be on Google. If it is not, you can add it yourself, yet the verification process may take a while.
Ideally, you should wait until your business is visible. However, if you run an office or you cannot wait, you can also use the physical address instead.
Go to Google Maps over a browser. You can load the application as well, but it will not give you the desired URL straight away, so you have to do it over a browser.
Search for your business or your address and make sure it is in the right location.
Once located, a red pointer will go on top of it, making it more visible. Click on the red pointer to access more information about it. A new panel will open up on the left side and will include the full address, reviews, pictures, contacts, opening hours and others.
One of the buttons in that panel will allow you to share the respective location, so click on it.
A new panel will open up. You will see a link to share in the middle of it – a short URL, as well as a button to copy it. If the button is not visible, simply select and copy it manually.
Find a free Google Maps QR code generator over the Internet. Most of them are free, yet a few premium ones will provide a higher degree of individualization.
QR codes can be linked to various type of information. The most common ones are linked to URLs. If there are more options, make sure your generator is set to URL or select this option yourself.
Paste the Google Maps link into the generator and hit the button to create a code.
Customize it based on what the generator has in store and save or export it.
Tips and tricks
A few ideas will help you ensure you create the perfect Google Maps QR code from your first attempt to avoid wasting money.
Some generators allow you to choose between static and dynamic QR codes. Dynamic codes are less likely to come for free though. If you make a mistake or you want to change the link to a different office or location, you can do it without generating a new code. Instead, you edit the current one, which means you do not need to print business stationery all over again.
Always scan your newly made code from multiple devices and scanners. Trying your device may work, but it might fail on others. The more devices you scan it on, the better.
Whether it comes to a business card, a flyer or other small business stationery, stick to the minimum size for a QR code – 0.4×0.4 inches. This is the optimal size to ensure a good scannability. If you can go bigger than that, go for it.
Even if you choose a different design or some customization, stick to the basics – dark foreground and light background. Many devices are unable to scan reverted colors.
Find a generator that will provide your QR code in a vector format. This way, you can resize it without losing quality or scannability.
Bottom line
As a short final conclusion, a Google Maps QR code can work a long way when used correctly. For many businesses, it might be the best idea to ensure their guests can find them without getting lost – n​​ot to mention individual uses like events or parties.
As you can see, you do not have to be tech savvy to create your own code. Many websites provide free generators with limited customization.
It is also worth noting that creating a Google Maps QR code is not hard. What really matters is to take advantage of this marketing tool correctly for maximum exposure and efficiency.