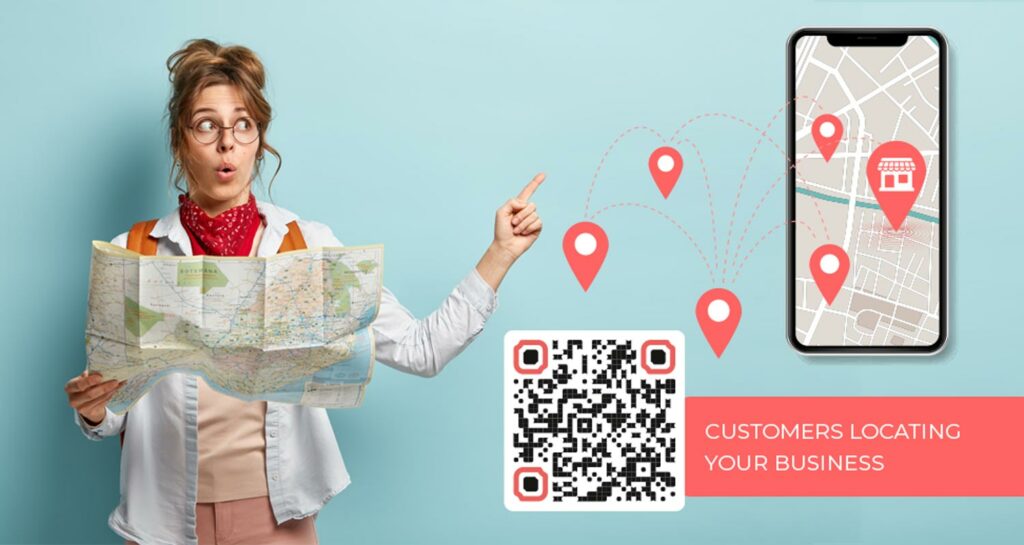 Sometimes, when you plan for events, friends may have problems in locating the venues. Or, it can also be an issue with customers locating your business.
To overcome these kinds of problems, you can create a QR code using a location QR code generator for any locations you wish to share with friends. Once they use the code, they can locate and see where you want them to be.
A QR code is a unique generated set of characters that enables you to share your Wi-Fi or location. You can also share maps or anything else with your friends with ease. "QR" is an abbreviation for "quick response." Generated using the details about what you want to share, the QR code is always unique. To use this code, friends can open their camera and scan it.
With any smart device, scanning is a native function. The alternative is for them to download the QR scan app, especially if they are not using an iPhone. The code works as a means to bypass the stress of having to Google locations or share Wi-Fi passwords.
If you need to create QR codes – then check out the Free QR Code Generator by Pageloot.
How to Generate a QR Code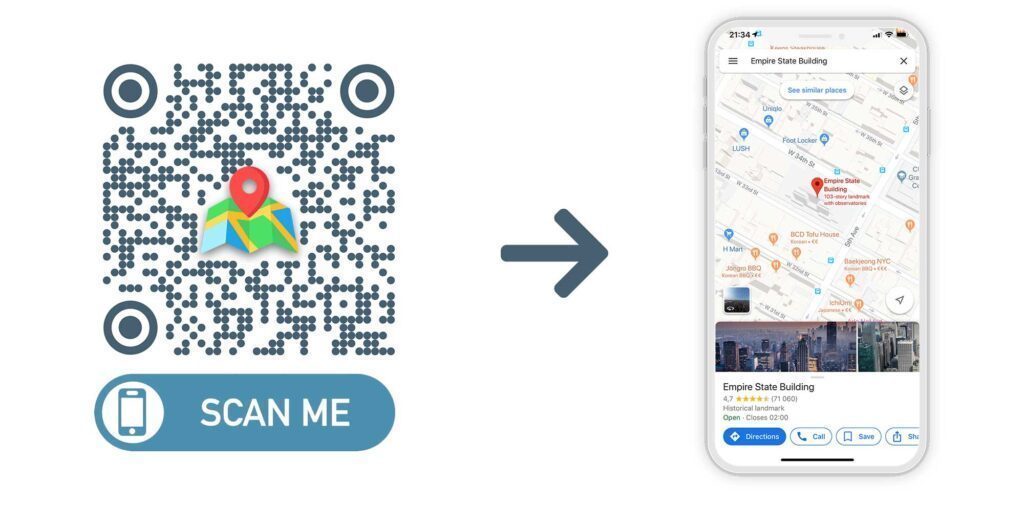 To create a Location QR Code that works with Google maps, go to Google Maps and enter your location. Ensure that the map is as you would want it to look when shared to friends.
Click on the red icon to access even more details. This step is the best way to ensure that you capture all the details you want. In any case, Google Maps always includes the main features.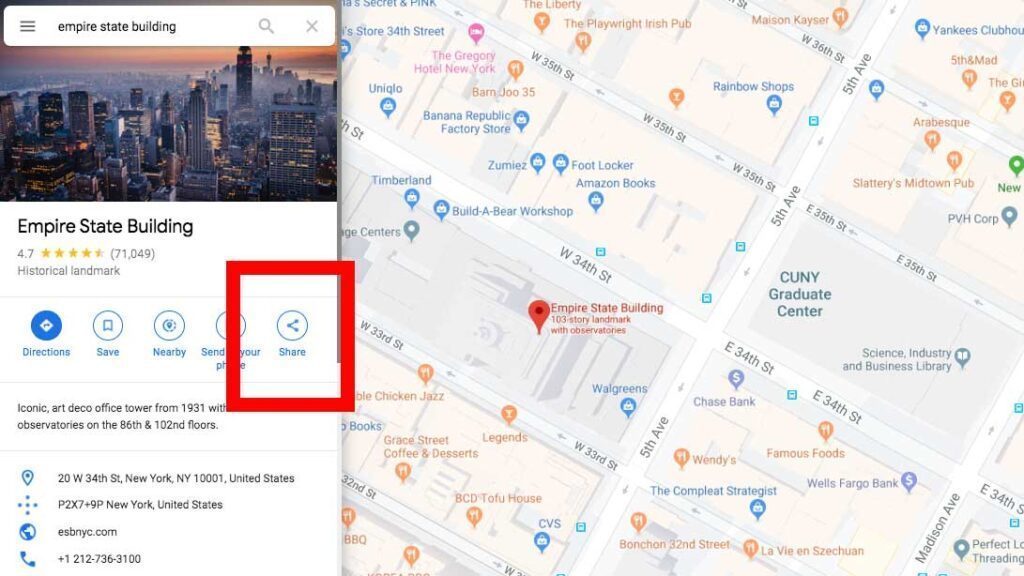 Click on the share button. This action opens a window with a short URL link. Copy the link.
After the link opens, click on the URL option. Paste the link you copied from Google Maps location share option.

Open the free QR Code Generator. Select between the dynamic and static QR code. The dynamic option is editable and can be changed later. For locations, any of the two options can work, though the dynamic QR code option is always better in case you need to change something with the location.
The location QR code generator automatically generates a QR code, whenever you enter/change the content data.

Click to download and print the code. Alternatively, you can just save it as an image. You can also choose different color shades for the code.
If your friends are not familiar with QR codes, let them know that they can scan it with their smartphones. They can also use Pageloot's QR code scanner.
Conclusion
A QR code is a great and efficient way to share your location with friends. You can plan for events or business and share the code with them to reach the destination. Thus, they do not have to rely on unreliable sources of directions.