If you need to create image QR codes – then check out the QR Code Generator by Pageloot.
QR stands for "quick response." A QR code is a unique code that can be dynamic or static and enables others to view or use whatever the code represents. It could represent a an image, PDF file, or Wi-Fi network and much more.
If you have an image and you want to generate a QR code, the process is quick and easy. You'll need to take the following steps.
The best & fastest way – Create an Image QR Code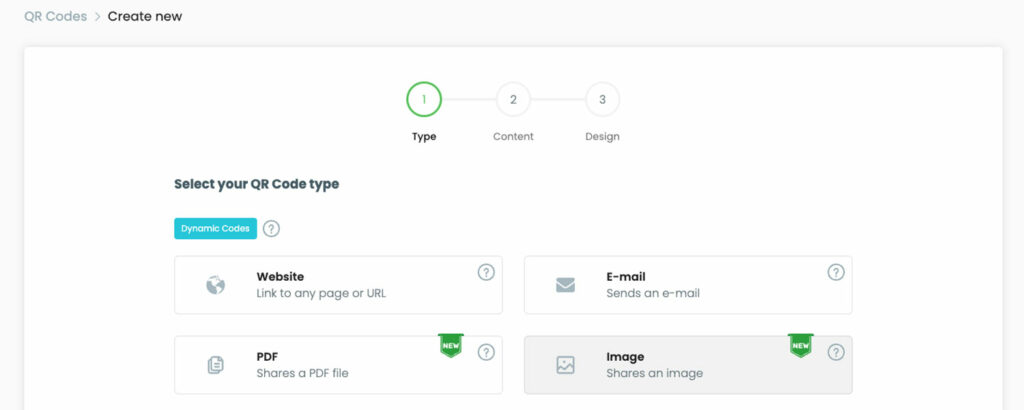 Step 1: Log into your Pageloot account. Create a new image QR Code.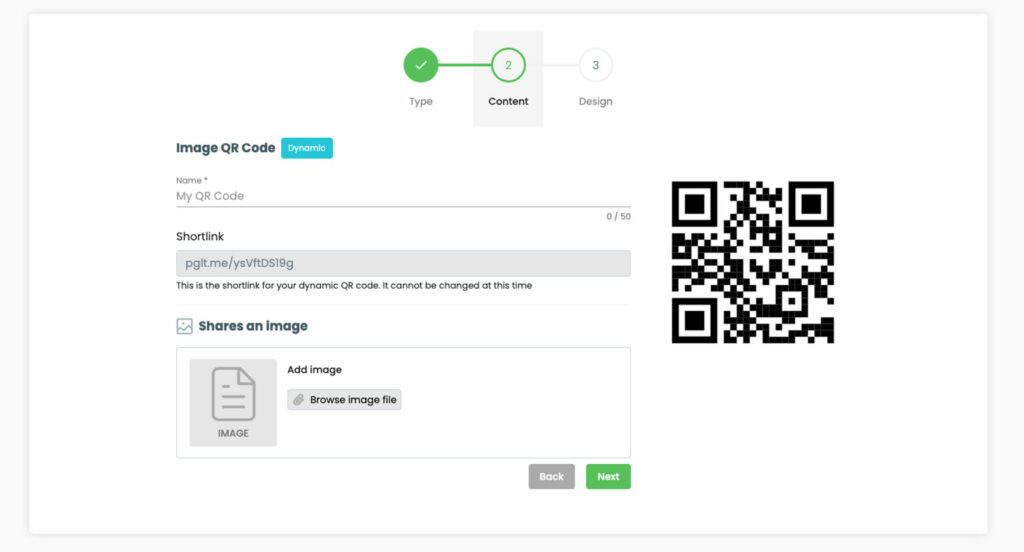 Step 2: Upload your image file.
Step 3: Give your QR Code a beautiful design that it needs to get people scanning.
Pro tip: Make sure you are using a dynamic QR Code for your image. This means that you can always change your image later without reprinting your QR Code.
Old slow method – Generate a QR Code for an Image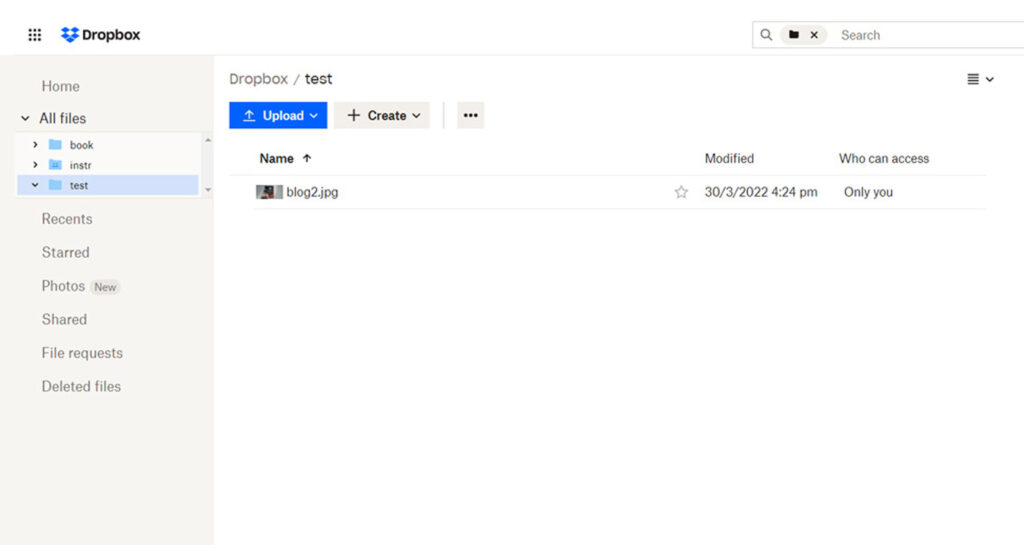 STEP 1 – First, upload the image to something akin to a cloud. You can use a social platform like Facebook. It could also be Flickr.com, your Google drive or even Dropbox. The aim of this is to generate a URL for the image. Thus, anything or any site that you can use to generate a URL for the image is useful.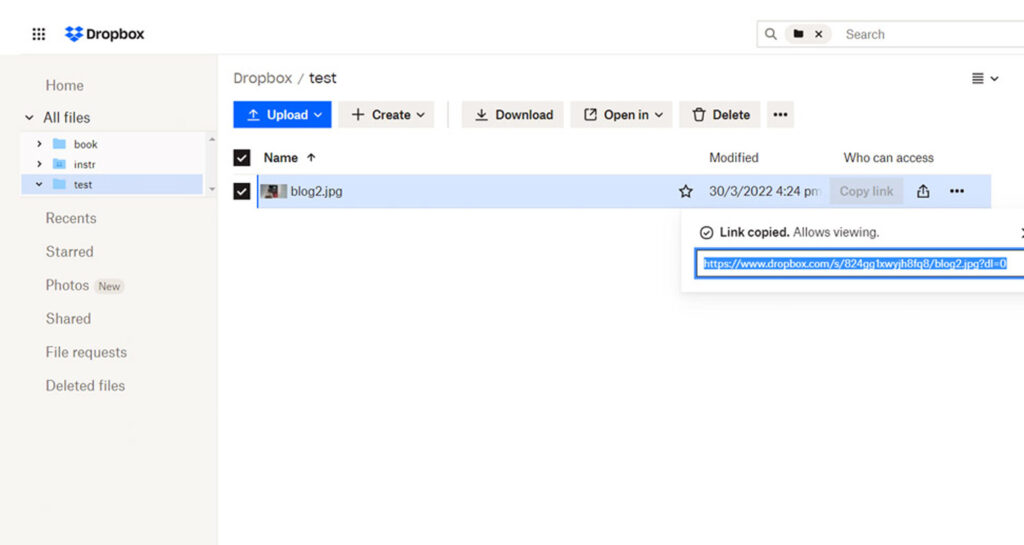 STEP 2 – Copy the unique URL link for the image. For both Dropbox and Flickr, go to the share button and press it. A URL appears on the extreme right side. Click and copy that URL. Hover over the image for Facebook to get drop options where you can get the URL. Google drive has the URL at the bottom left side of the app. In all cases, copy the URL.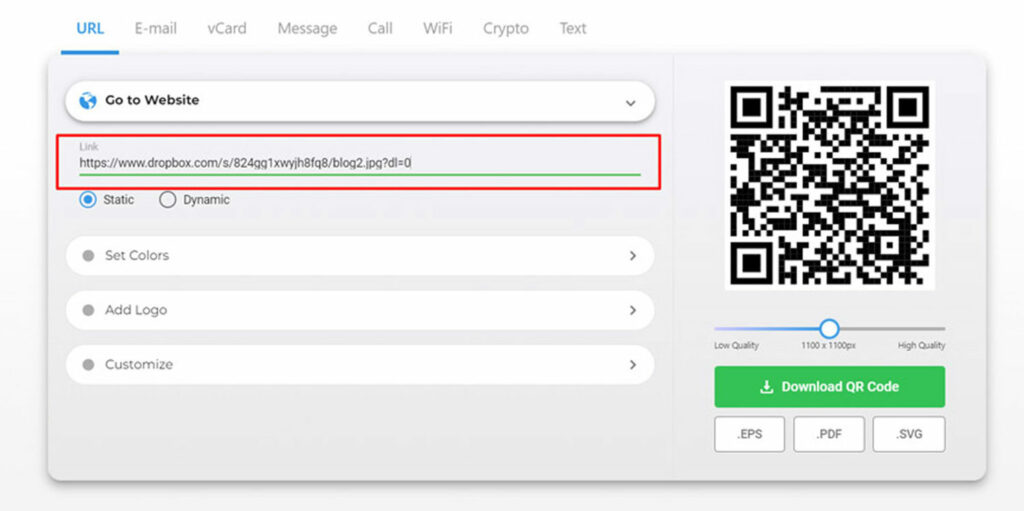 STEP 4 – Paste the URL you copied from Facebook, Flickr, or Dropbox or whatever site you used to upload your image.


STEP 5 – Whenever you enter your content, the QR code will be generated automatically. You can generate a static or dynamic QR code. Dynamic codes are better for images.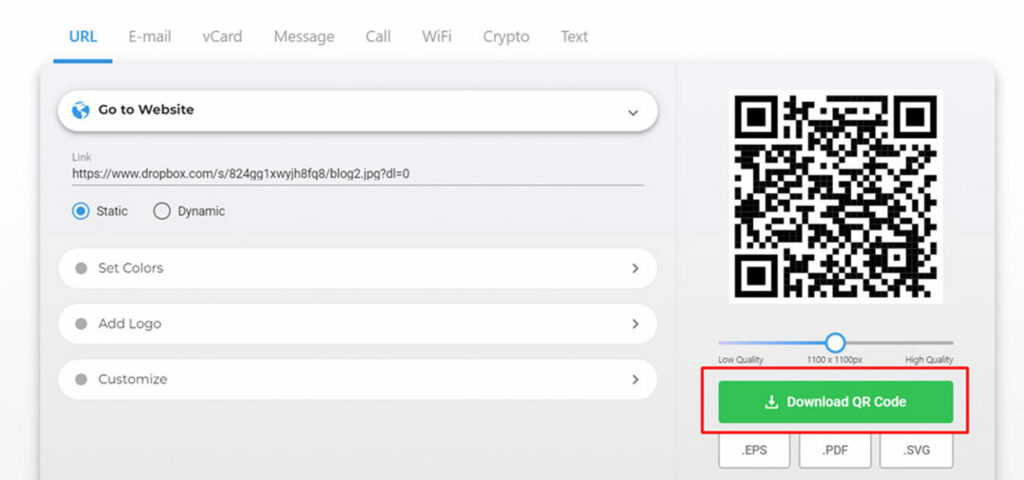 STEP 6 – After generating the code, you can download it or export it to print as a QR image. You can also choose your preferred color. You can share the QR code with friends or print it on business cards.
Conclusion
Generating an image QR code is an easy and quick process. Use the simple steps to generate QR codes for your images (or any content). Try a QR code and stay ahead of the rest with quick access to images and picture files.