Are you looking for new ways to get more customers, increase sales and skyrocket your social media engagement? Maybe you are looking to grow your email list?
Making QR Codes for giveaway contests can be an excellent way to get more customers excited about your products and services. We will be looking at some use-case examples of how the pros are doing it and how you can do it too. The great part is that you can do it for free as well!
It's not like you can throw any QR Code out there and people will start scanning it like crazy. It needs to have a proper design, call to action and some other aspects. There are certain tips and tricks that we will be looking at in this guide that can significantly increase your conversions.
What is a QR Code Giveaway?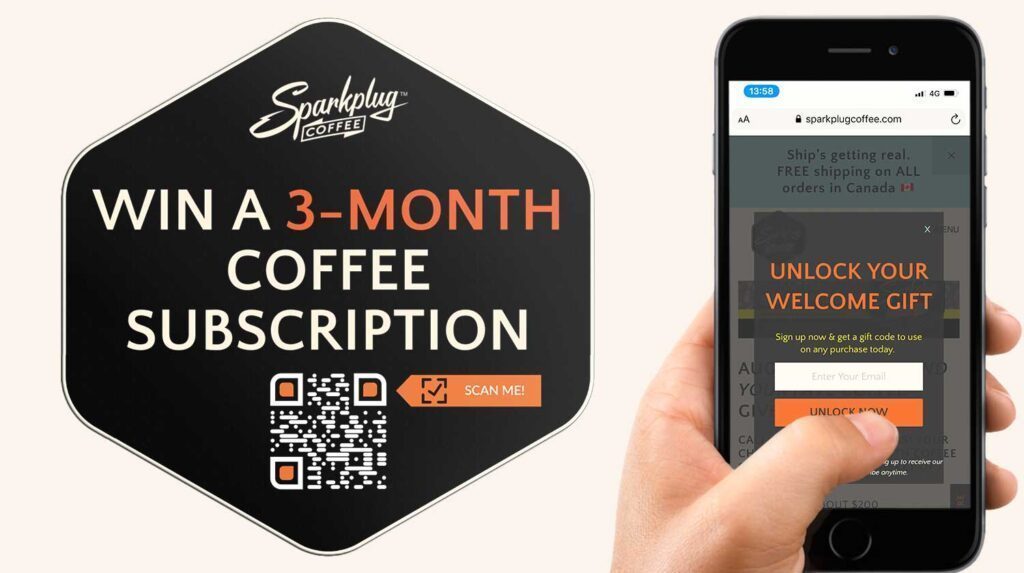 Even though giving products and services away for free may not make sense right away, there is a strong history of success behind these giveaway types of marketing campaigns. It does require a small initial investment, but overall it is way cheaper in the long run if you were to try to get the same results via traditional marketing. The reason for this is that you only need to select one winner. And your own products and services really cost you way less than the selling prices advertised to the customer.
Let's look at our first use-case example of Sparkplug coffee. They are running a 3-month free coffee subscription campaign via a QR Code giveaway. Here is how it works:
The customers see the call to action (CTA)
They get excited about the offer
They scan the QR Code with their smartphone
In order to participate, they must enter their email
And voila – you now have a growing email list for marketing. And all it took you was a giving away few packs of coffee.
So they may have given out around $150 worth of coffee to one person, when in reality it cost them only $60 in manufacturing costs. And they got an email list of over 7,500 people who signed up for this campaign. There is no way they could have gotten a relevant email list of 7,500 people for $60 with any traditional advertising or even online ads. Facebook and Google ads are really expensive nowadays. If you are running a physical business, you should be taking advantage of QR Code marketing by using a QR Code generator with logos and CTAs (calls to action).
Why you need to create QR Codes for Giveaways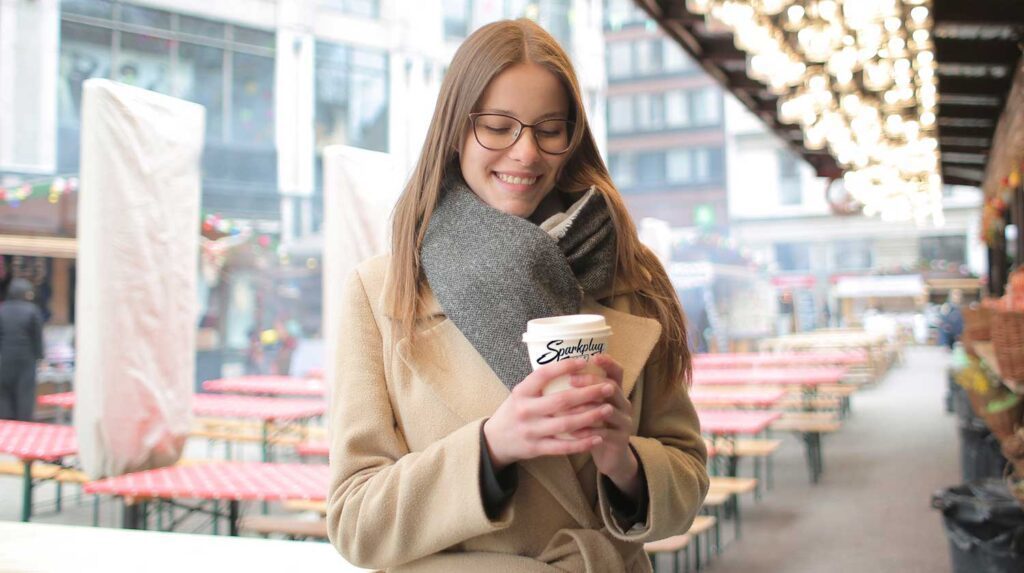 Now that you got all these customeres on your email list, you can start thinking about how we could use that email list. Mailchimp has a really good article on how you should retarget your customers for email marketing. The main goal here is that the people who signed up will make even more purchases in the future when you nudge them a bit in the right direction. Everyone has a lot on their minds nowadays and is constantly distracted, so if you're not using marketing and ads, you're probably losing out on valuable business.
If you want to truly take things to the next level, then why not put some urgency into the situation. Let's do this by creating a limited period giveaway contest. Make sure to note that this will not last forever. Have you ever seen those crazy rampages each year on Black Friday? That's because this only happens once a year, people get so hyped up about it. Urgency is a wonderful little brain hack to increase your conversions and opt-ins.
To sum things up, here are a few reasons why you may want to make a giveaway contest ASAP:
Build a massive email list super quickly
Boost your social media engagement and followers
Get customers used to new products (great for launch promotions)
Increase your traffic on your website
Spend very little money for a lot of results
How do QR Codes work for giveaways?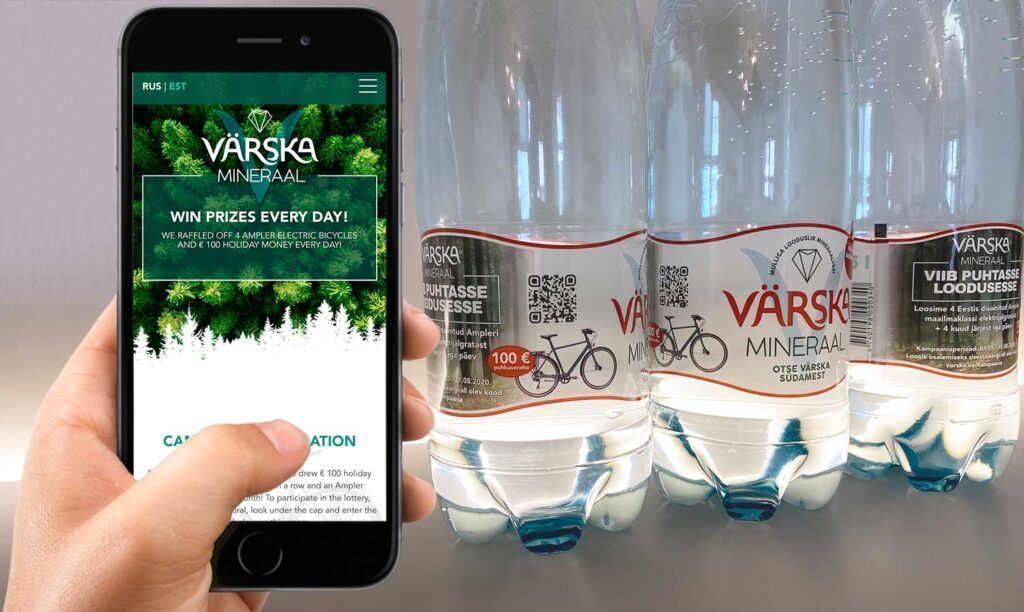 Nowadays most giveaways are done online and spammed around social media a lot. So it's really no wonder that people have developed this skill called banner blindness. What this means is that you can't just put together any random ad, throw it online and hope that it will bring in millions. That's just not how the world works anymore.
While online ads still do make money, the key here is to zig while the others zag. If you have a physical product or location, it only makes sense to generate QR Codes to make the best out of both worlds offline and online. This way you can use multiple sales channels and get the maximum profit out of your campaigns. If you are interested in learning more in how they work, check out this article on what is a QR Code.
Our second use-case example is the company Värska that makes bottled water. They are using a giveaway campaign for the summertime to give out one free bike every month. While this doesn't cost them a lot, you can be sure that they are growing their email list in a super rapid rate.
Customized brand QR Code design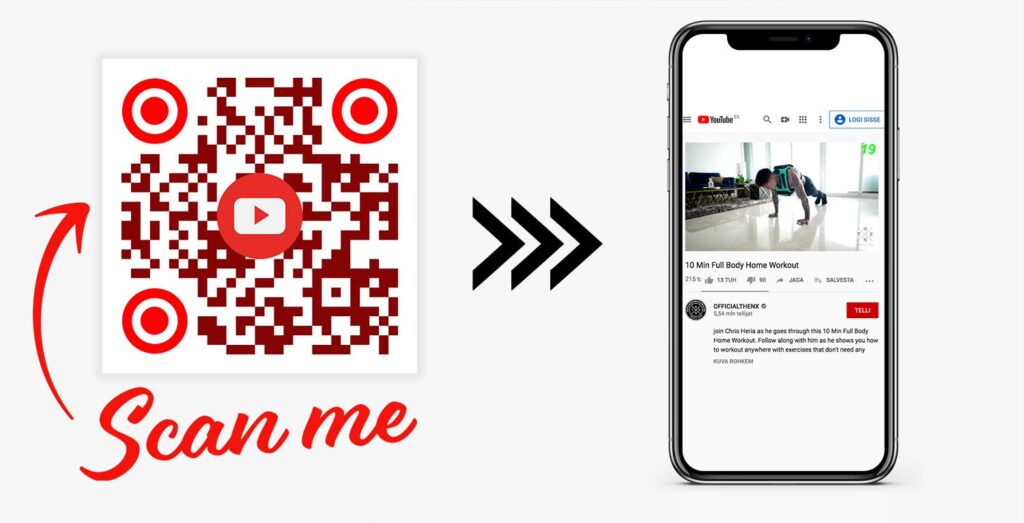 By using a QR Code generator tool, they are able to make QR Codes that can be fully customized to match with the brand guidelines and overall design aspects. This is important because it gives the users a sense of your brand quality.
If you have a really nice looking product, but decide to slap a random QR Code on there, then that just looks out of place. What's more, maybe you need to change the contents of that QR Code to another page or action. You can't do that with regular static QR Codes. One thing is reprinting costs, but what if your product is already out on the shelves of hundreds of stores. You probably won't do a product callback just because you need a different QR Code right? This is where dynamic QR Codes come into play and why they are so powerful.
You can easily use Pageloot to create QR Codes that match your company and brand design. Things like adding a logo in the middle, changing the shape and colors of the QR Codes, or even adding a gradient can be done really easily. You can even create QR Codes to get more customer reviews if that's what you need. Take a look at this guide for more insight about QR Code design and how to create custom QR Codes.
Engage more mobile users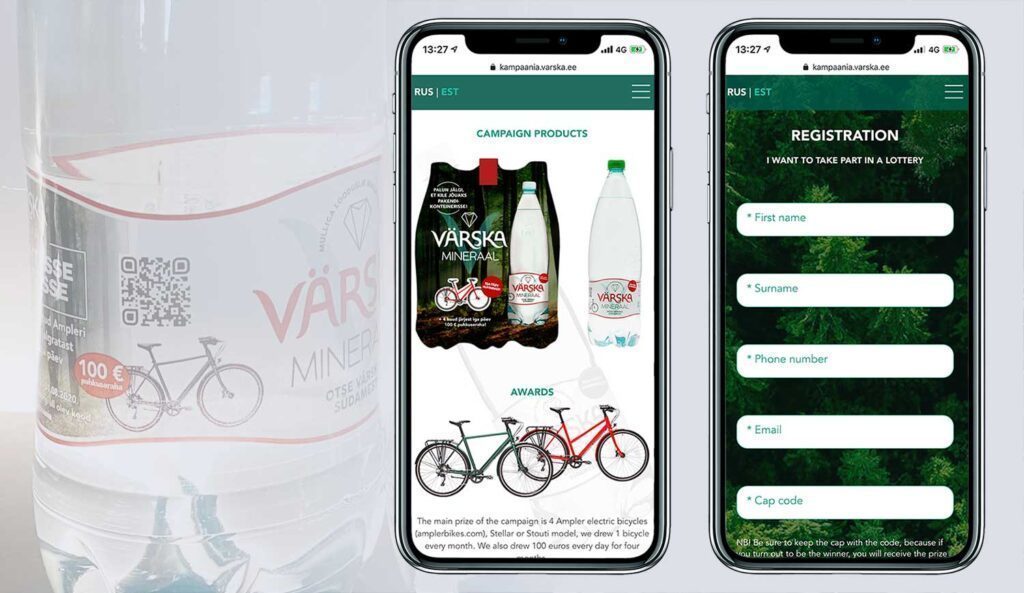 One of the main reasons why QR Codes are converting so well nowadays is that they are mainly intended to be scanned and used with smartphones. The content linked to QR Codes is already made for mobile devices and screens so it will fit perfectly.
Many companies have decided to start using more QR Codes in all their marketing plans because it gets more people away from desktops and into shopping with their phones. People are more and more likely to buy while on their smartphones, because that's what the consumers are using most of the times nowadays – it's almost always glued to their hand. Users have a super easy way to scan the QR Code and they don't need to manually type in anything or start looking it up later.
Track your advertising results with QR Codes

Did you know that you can optimize your QR Code campaigns as well? It's not just set in stone once the codes are printed. We always recommend using Dynamic QR Codes for all marketing campaigns because they provide the flexibility to change things later if needed. The other thing they provide is tracking data and retargeting capabilities via Facebook and Google ads.
You can see the results of your QR Code scans by city and country, when they were scanned, and even the total amount of unique people who took part. When used in combination with a Facebook Pixel or Google Analytics shortcode, the data can get really powerful. It is possible to track every step of your customer's journey from the scan until the conversion, so you can see how many people actually purchased something. Later, we could send those people more exclusive offers with retargeting.
Update your QR Codes without printing again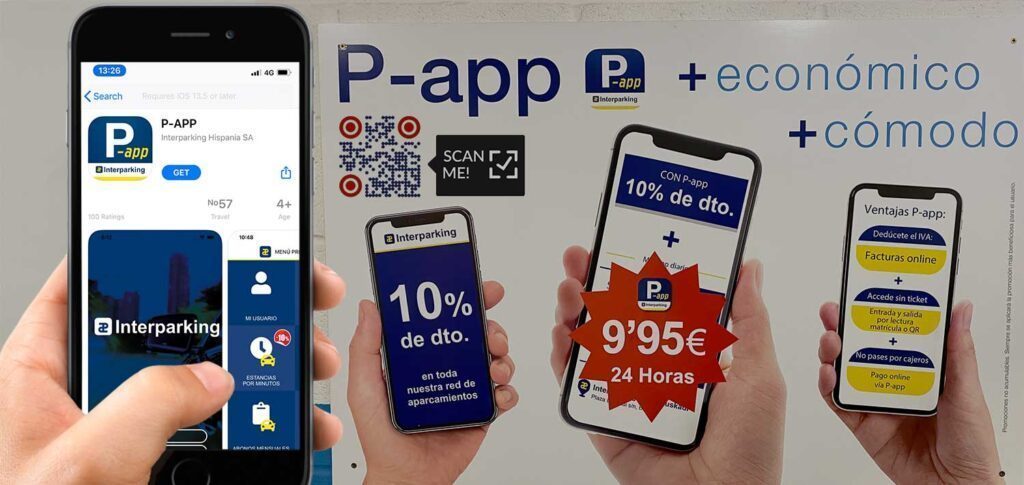 Our third an final use case is an app download QR Code. Yes, even an app download can be a giveaway if it is done right. In this example, people get a big discount when they download a parking app through an app download QR Code instead of using the oldschool parking machine in the garage.
It can sometimes happen that your App Store URL may change. This can be really costly in time and money when you need to reprint and replace QR Codes. The easier way is to check out dynamic QR Codes from Pageloot. This will save you the hassle of having to ever deal with a situation like this.
PRO tip: Always make sure your QR Codes are large enough to scan! Otherwise the results can be devastating. Not sure how big QR Codes should be? Check out this guide.
The main idea here is to get more people using the app because it is cheaper that way in the long run. This would mean less parking machines & people, so nobody needs to do the costly manual work.
To make the giveaway even more exciting, every 5th installer gets an additional bonus signup discount that is only available for a limited amount of time. So they are making good use of the urgency method with this marketing campaign.
Frequently asked questions
How do QR codes work in a giveaway contest?
QR codes in giveaway contests provide a quick entry method. You scan the code with your smartphone to access contest details or entry forms. No need to manually type links.
How to make a giveaway contest QR code?
Create a giveaway contest QR code using an online QR code generator tool. Add your contest information, customize the appearance, and generate the code for sharing.
How to scan a giveaway contest QR code?
To scan a giveaway contest QR code, use the camera app on your smartphone. Simply point the camera at the code and follow the prompts. There is no need for a special QR code scanner app nowadays.
How much does a giveaway contest QR code cost?
Creating a giveaway contest QR code can be free using online QR code generators. You can add premium features like scan tracking and editing after printing for varying costs.
Where can I find QR codes for contest entry?
You can find contest entry QR codes on contest websites, social media posts, or promotional materials provided by the contest organizers. Usually, you will see them on physically printed materials.
Are QR codes the only way to participate in the giveaway contest?
QR codes are a convenient entry method, but contests may offer alternative entry options. There are online forms or mail-in entries, but they're not really as convenient.
Do QR codes in giveaway contests offer bonus entries or special rewards?
Some giveaway contest QR codes may offer bonus entries or access to special rewards, enhancing participant engagement.
How secure are QR codes in giveaway contests to protect user data?
QR codes in giveaway contests are designed to protect user data. Ensure you're scanning from trusted sources and avoid suspicious codes.