WhatsApp QR Code Generator
Send a Message
Frame
QR Code design
Add Logo
Create a QR Code for WhatsApp
Tap on the images to zoom in
What is a WhatsApp QR code?
The QR Whatsapp is a unique code used for easy access to WhatsApp contacts and groups.
For WhatsApp, users can generate QR codes that contain their contact information, such as their phone number and profile information. You can add that person's contact to your WhatsApp list right away by scanning the QR code with the app's built-in camera.
How does a WhatsApp QR code work?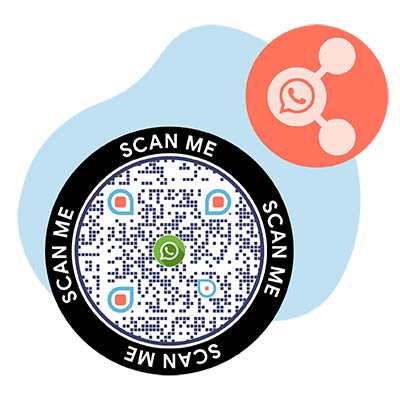 Create a WhatsApp QR code and share it with other users anywhere you like.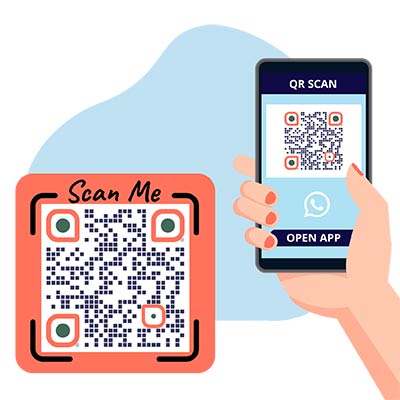 People use their phone's camera to scan your QR WhatsApp.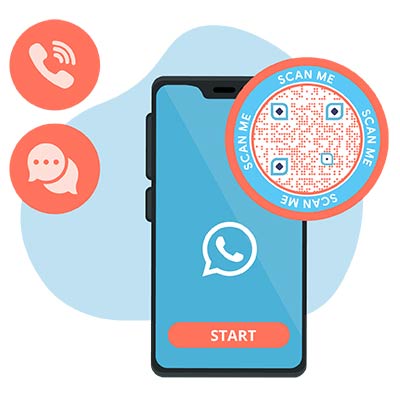 Users are redirected to either message or call your business.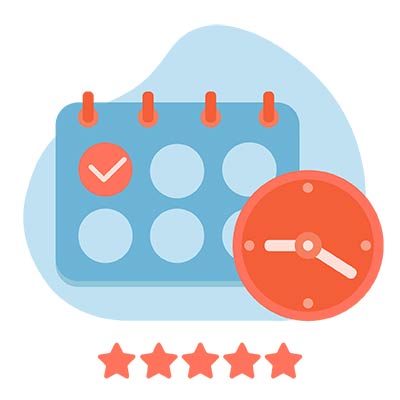 This way, a person can easily contact you and save time for yourself.
How to create a QR code for WhatsApp?
Enter the necessary details, including the phone number, area code, and optional message or text. Make sure you enter the correct information.

Customize the QR code. Pageloot provides options to customize the appearance of the QR code. You can choose various colors, add a logo or image, and adjust the size.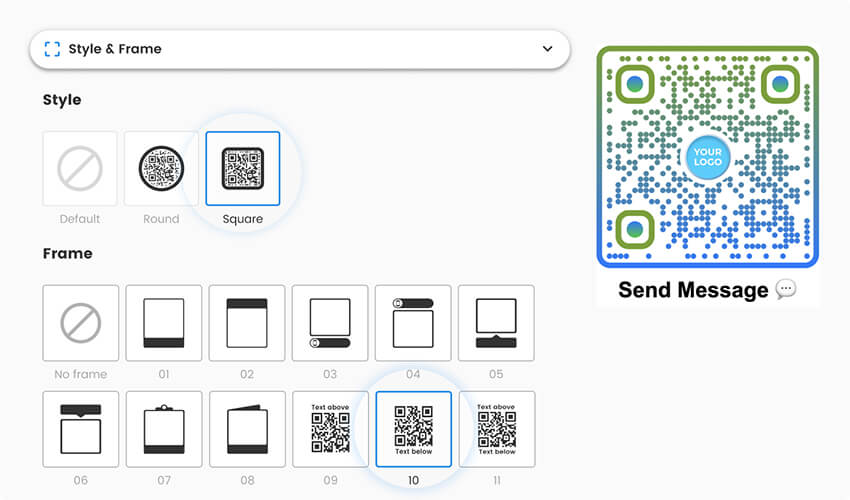 Save it
After entering your WhatsApp information and making the necessary customizations, click the "Save" button to create the code.
Download
Once the QR code has been created, you can save it as an image file or share it instantly via email, messaging apps, or social media.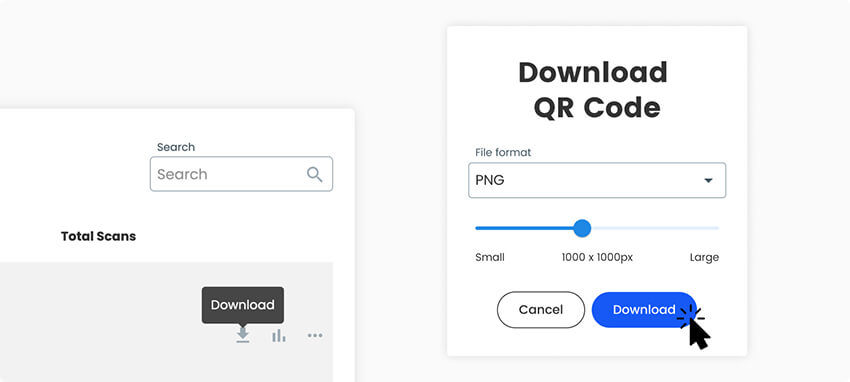 All done!
Why do I need a WhatsApp barcode?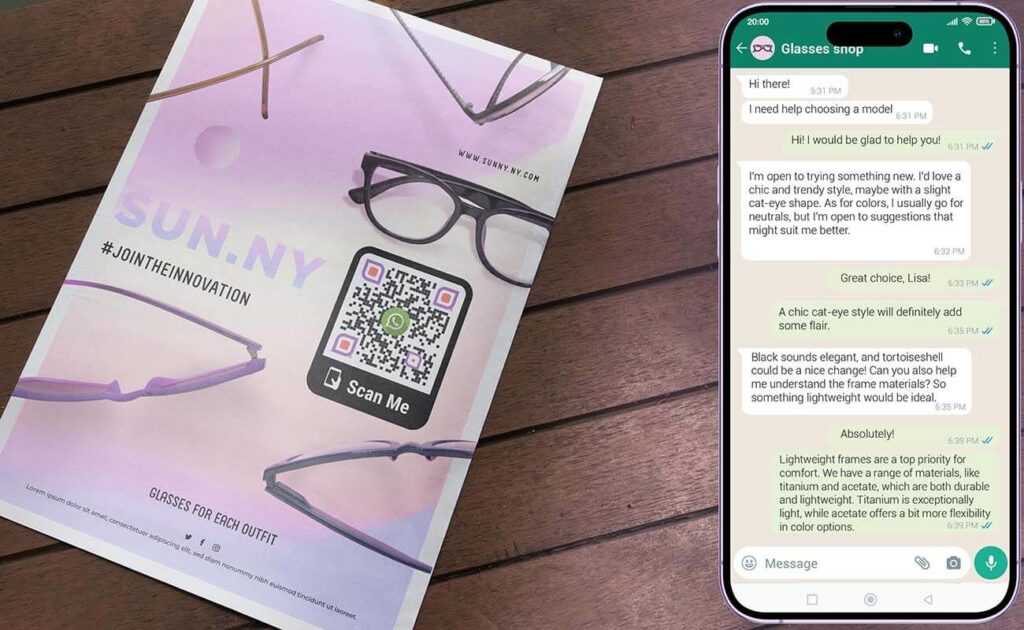 WhatsApp QR codes allow you to conveniently share your contact with other users. You can generate this code in a minute. No need to worry that your phone number can be written incorrectly since you will no longer have to dictate anything.
You can take out your phone and show the person your QR WhatsApp. They can scan it with their phone's camera.
Frequently asked questions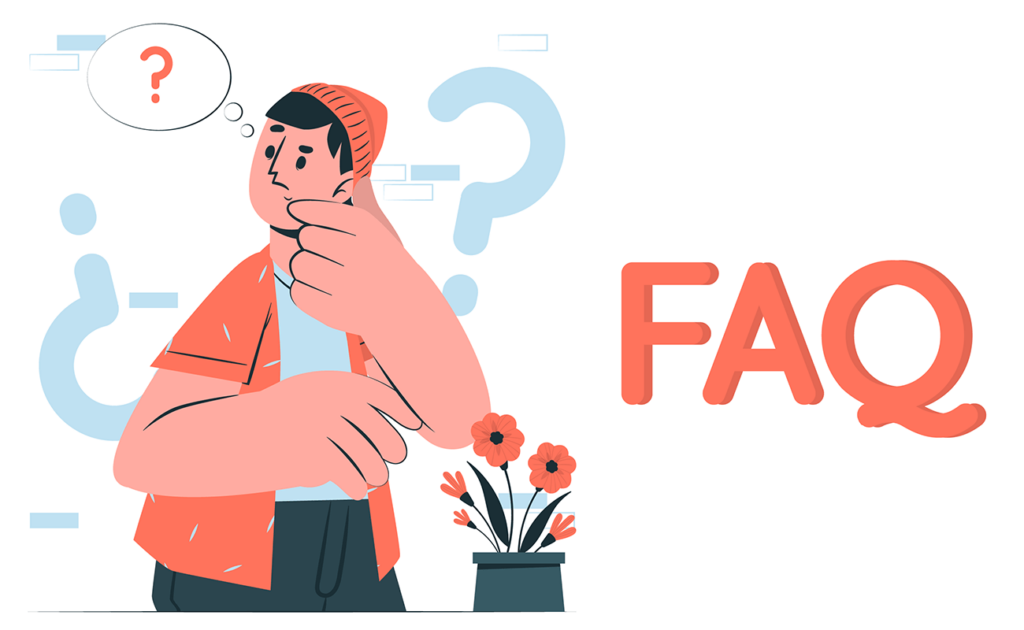 What is the cost of WhatsApp QR codes?
You can use the free version of our generator, which simply doesn't have some special features. You will be able to create your code with a logo for free. If you need advanced features like tracking scans and editing later after printing, you can try our 14-day free trial. After the trial, you can choose a subscription that suits you best.
Can I use a WhatsApp QR code to join a group?
Yes, by creating codes with the Pageloot WhatsApp web QR code generator, you can invite people to your group. Or vice versa, you are able to go to groups of other users. To do this, you need to go to the desired chat and copy the invitation link in the group menu tab.
Can businesses use WhatsApp QR codes?
Yes, businesses use WhatsApp QR codes to help customers contact them more easily. They can produce QR codes that, when scanned, start a WhatsApp conversation with the company.
How do I scan a WhatsApp QR code?
You can scan the WhatsApp QR code with your phone's camera, and point your phone at the code. Also, you can use a WhatsApp QR code scanner.
Can I create a WhatsApp QR code for free?
Certainly! You have the option to create a WhatsApp QR code without any cost. You can enter your details into our tool and generate your QR code for free.
Create a WhatsApp QR code now
Free 14-day trial. No credit card required.
Where to Use a WhatsApp QR code?
Tap on the images to zoom in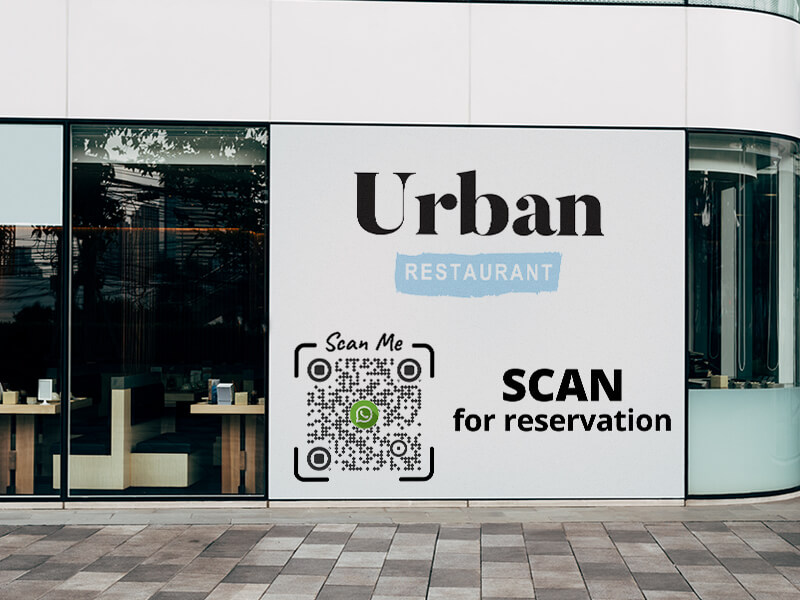 Display a WhatsApp QR code on store windows or signage to attract attention and encourage potential customers to reach out to you for inquiries, reservations, or other interactions. This approach can be particularly useful for businesses in the retail, hospitality, or service industries.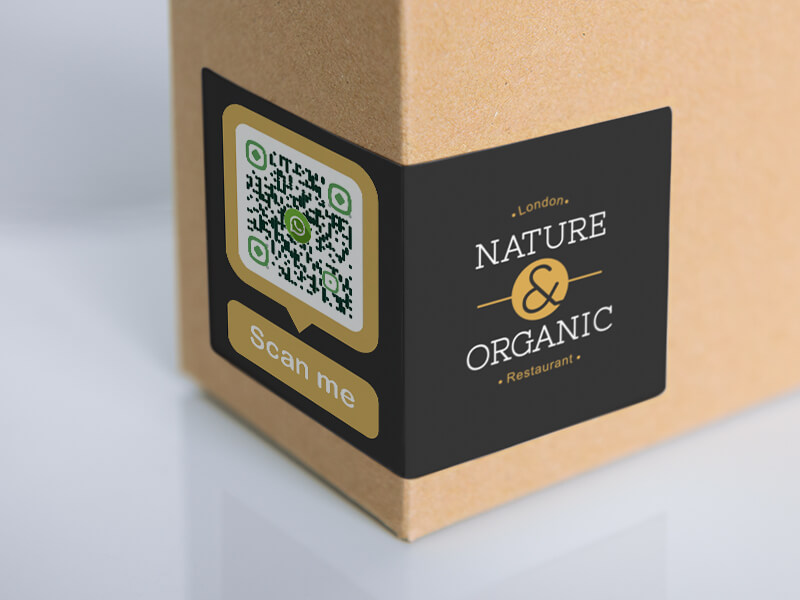 Product or print materials
Incorporate a WhatsApp QR code on product packaging, labels, or print materials like brochures, catalogs, and business cards. This allows customers to scan the code and easily connect with your WhatsApp business account for inquiries, support, or placing orders.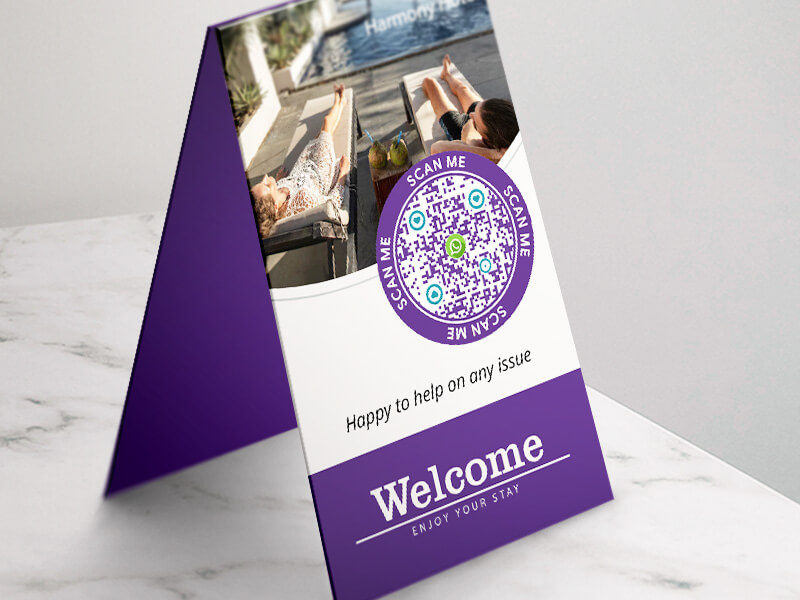 Using WhatsApp scan QR codes in hotels can give visitors a convenient way to get help without leaving their rooms. Place the code on the welcome card inside the room and give detailed instructions to follow. After that, visitors follow the code and write their complaints or suggestions to your number.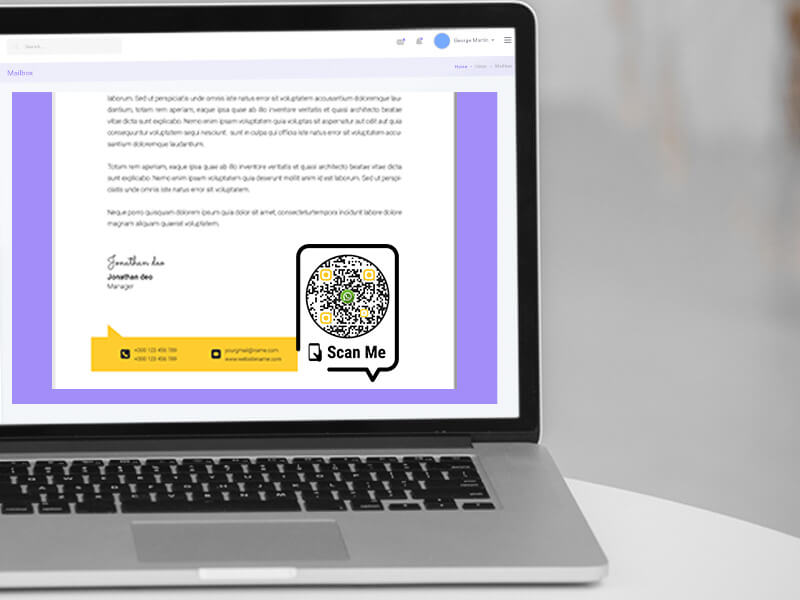 When sending business emails, you can include your WhatsApp QR Code in them. It will make it easier for potential customers to contact you via WhatsApp.
How to get more scans for
WhatsApp QR codes?
Best practices for WhatsApp QR codes
Optimize size and placement
If you are using a printed version of the code for your business, then you should ensure that the code is of sufficient size and can be easily scanned even from afar. Also, try to place the code in a conspicuous place and print the code at high resolution.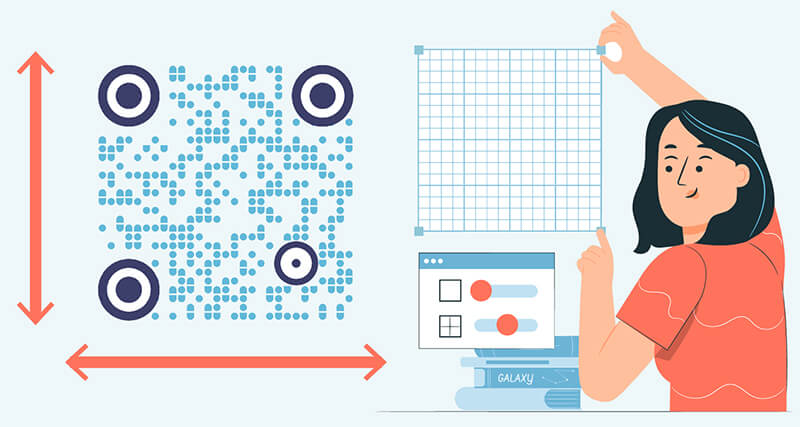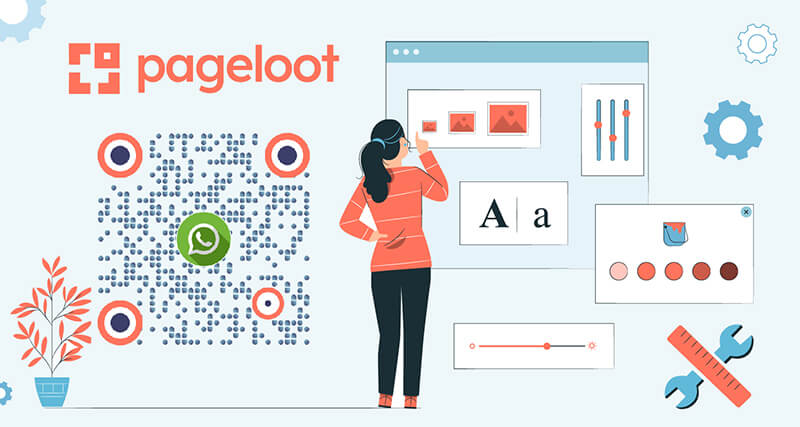 The design of your code is essential. Conveniently, with Pageloot, you can easily edit and customize the design of your code. You can change the options, such as color, shape, and size of the code. However, ensure that the QR code remains scannable and maintains its functionality.
Monitor and respond promptly
Try to keep an eye on your WhatsApp messages and reply as soon as someone scans the WhatsApp code and starts a conversation. It will promote engagement and help maintain a positive user experience.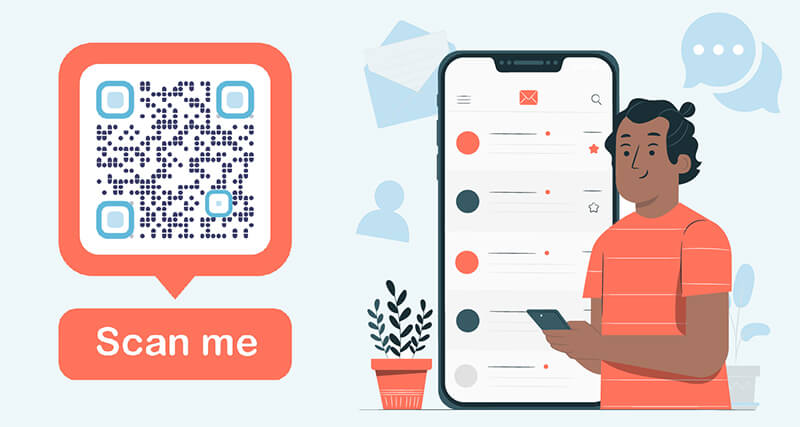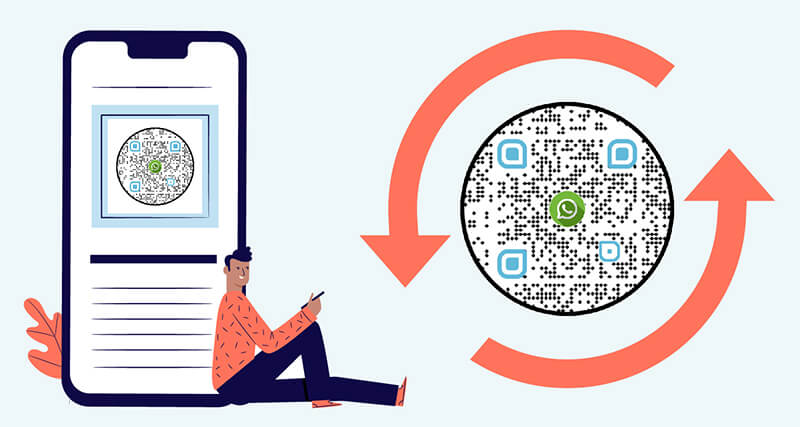 Regularly update and review
If you use WhatsApp QR codes for contacts or groups, make sure to periodically check them and make any necessary updates. To avoid confusion, delete or update QR codes that are no longer valid.
Create a WhatsApp QR code now
Free 14-day trial. No credit card required.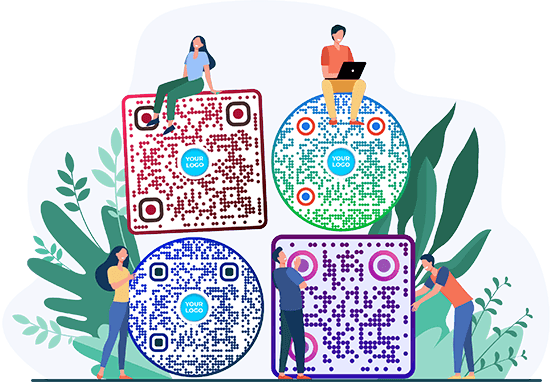 Benefits of using a WhatsApp QR code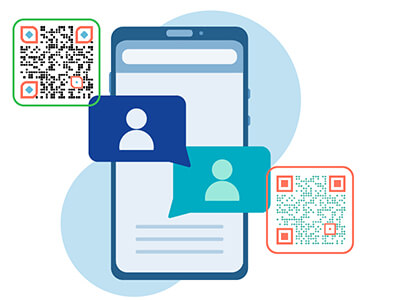 With codes, you don't have to worry about sharing or entering data. You can exchange QR codes with your potential partner and not waste time writing down contacts.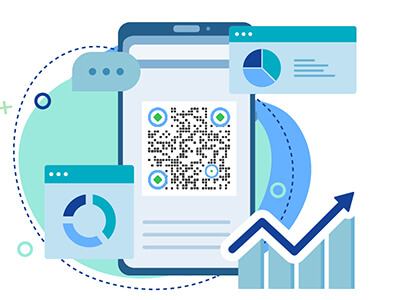 Businesses can use WhatsApp QR codes for analytics and tracking. With Pageloot, you can track detailed statistics and draw conclusions from them.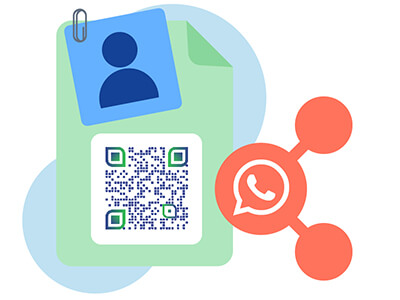 You can quickly share your contact details with others using a WhatsApp QR code. Your contact information will automatically be added to their WhatsApp contacts by scanning the QR code, eliminating the need for manual entry.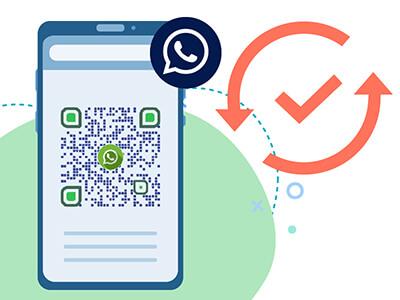 You can quickly reset your WhatsApp QR code from within the app if you ever need to update your contact information or decide to stop sharing it.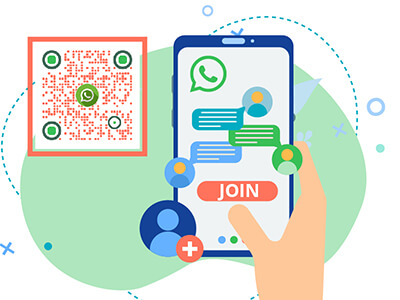 It's simple to join WhatsApp groups using QR codes. Without invitation links or admin approval, users can join a group by scanning a WhatsApp QR code that group administrators created.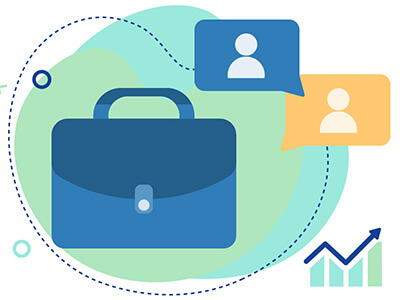 Utilizing WhatsApp QR codes for businesses can also help customers contact them more easily. It may facilitate better customer engagement and communication.