Business Page QR Code Generator
Go to Website
Frame
QR Code design
Add Logo
Create a QR Code for Business
Tap on the images to zoom in
What is a business page QR code?
A business QR code directs users to your business page. The QR code can be customized with branding elements and include the most important information your first-time customers may need: company name, address, opening hours, and other corporate details. 
QR codes can be easily printed, shared, and distributed through various channels, both offline and online. It's a great way for businesses to build up their brand recognition and find new clients.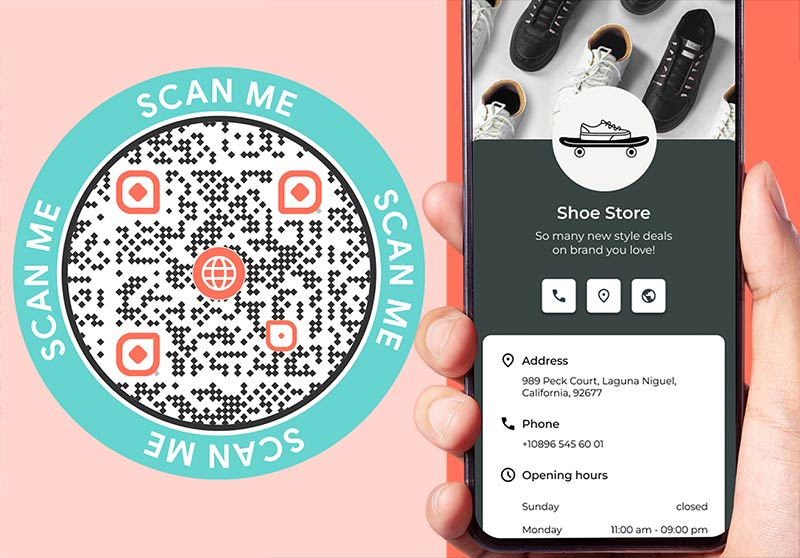 How does a QR code for business pages work?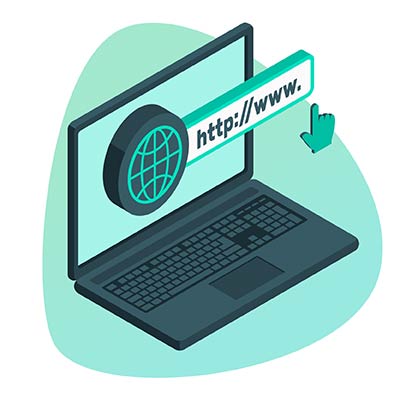 Before you start creating your business page QR code, make sure you have a landing page or social media. Alternatively, you can create a landing page with our tool.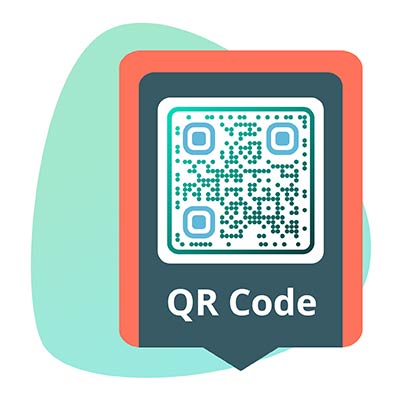 Open the business QR code generator, upload all details, and customize your QR code. Add different colors, branding, additional text, etc.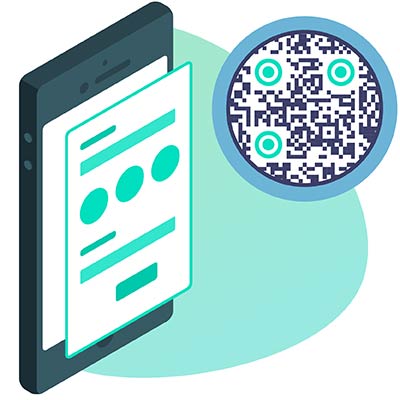 You can add your company QR code to various web pages, packaging, advertisements, etc.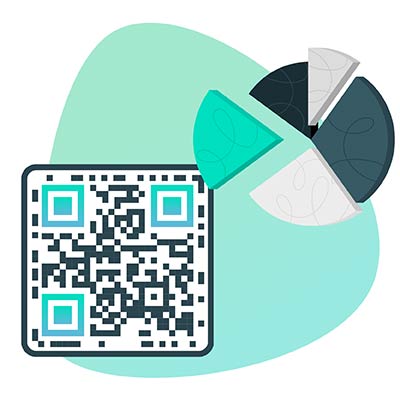 Track engagement and collect reviews from the QR code. You can see where the code gets scanned most, from what type of devices, and the total number of scans.
How to create a business page QR code?
Sign up for a business QR code generator to try it out with the free trial. Once you set up your account, choose "Create QR code", then select "URL".

Then fill in the information in the 'Page Content' section. This includes a profile photo, title, and description. Ideally, it should represent your brand and show users what information they will see after scanning.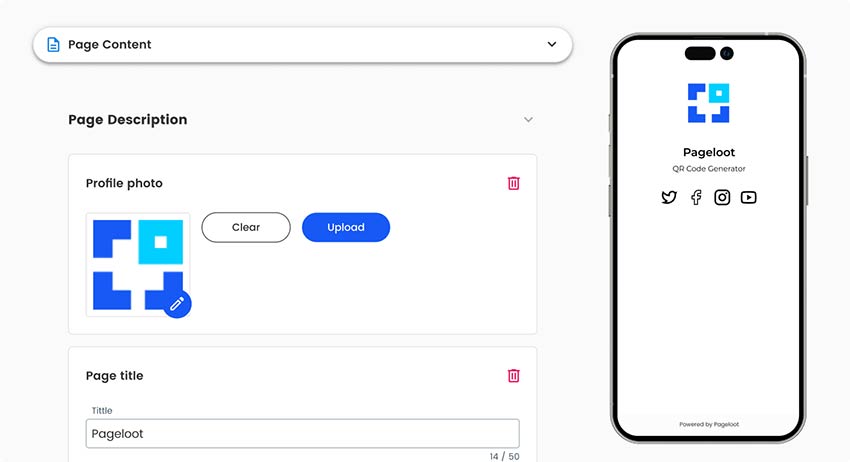 Add style
Go to QR code design. Choose patterns, add edges, and change colors - all to create a compelling QR code that would be appealing to potential clients.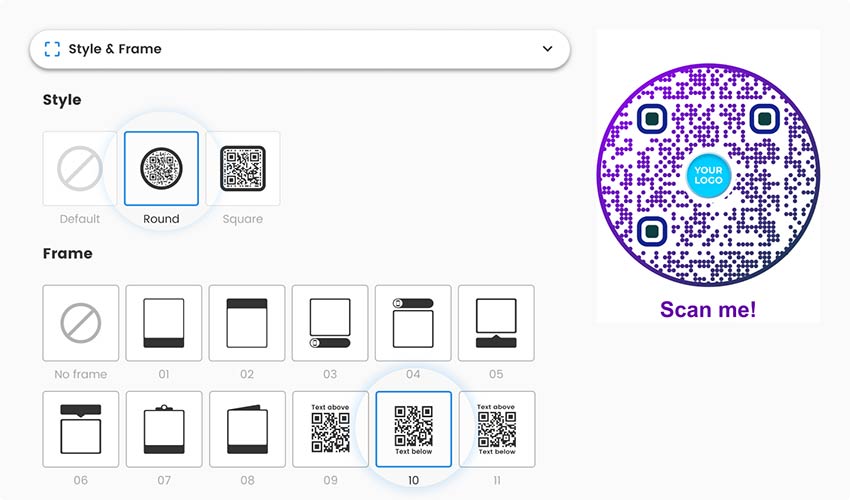 Add logo
Don't forget to add your logo or an icon that hints at what content QR code provides.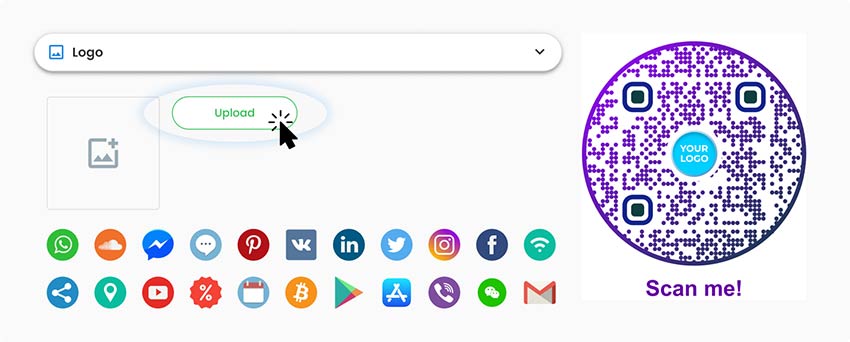 Download QR code
When finished with the design and all the details, download your Business page QR code in the needed format.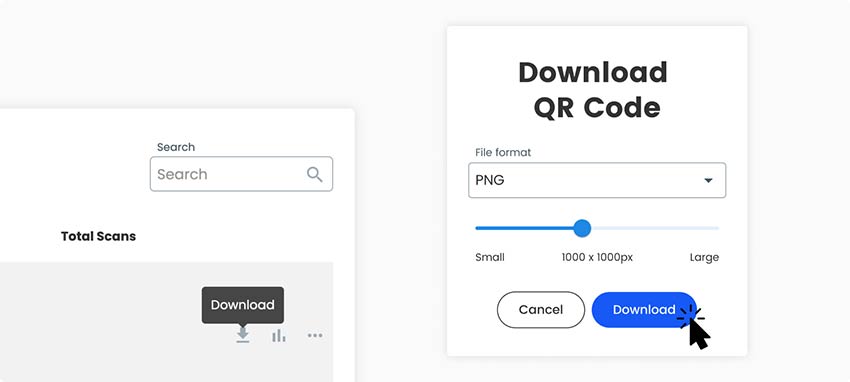 All done!
Why do I need a business QR code?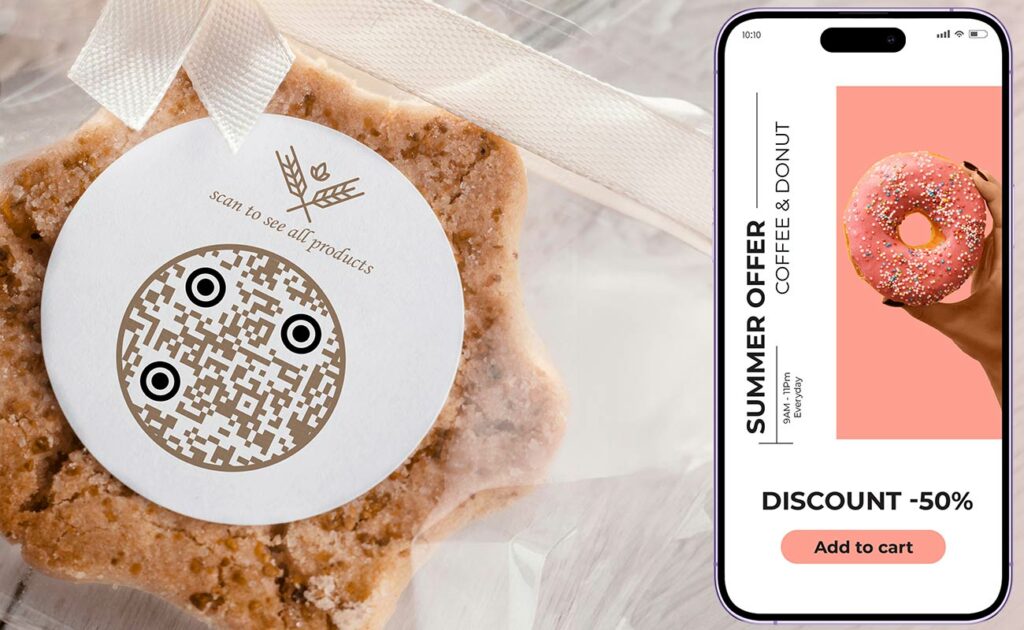 You can instantly direct clients and leads from your physical products to your online page. QR codes have become a huge hit and there are some serious reasons why so. Besides being super simple to create, QR codes for businesses raise customer engagement and interaction. These QR codes can be printed or displayed absolutely anywhere and anyone with a smartphone on hand can scan it in a few seconds.
What's great is that even after editing the landing page or even changing the URL link, you won't have to reprint the QR code itself. You create and print the code once and can use it for years on end no matter how many times you change information.
Frequently asked questions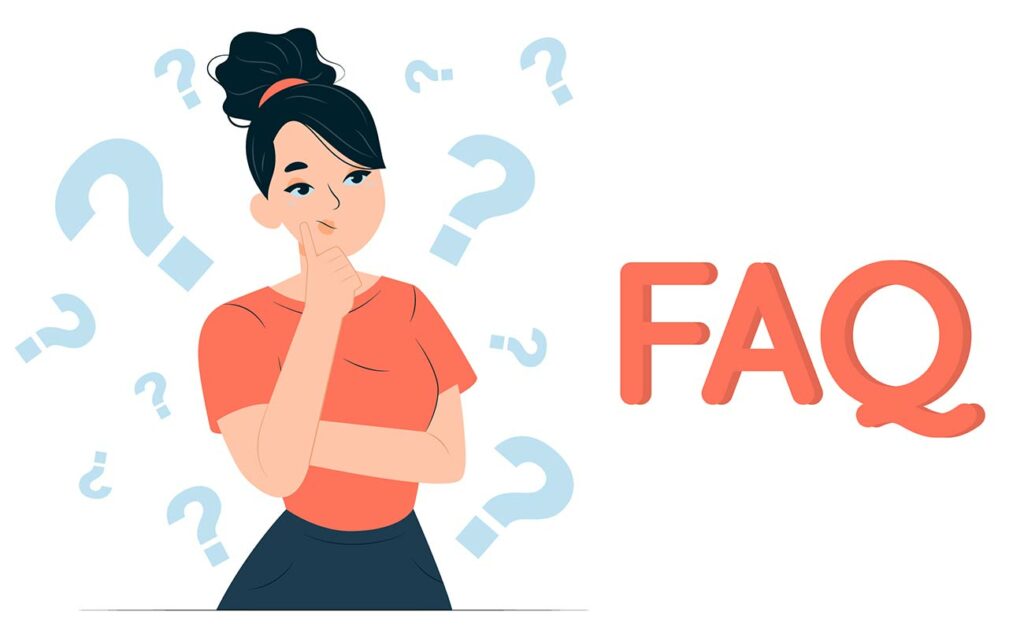 How to get a QR code for business?
Simply use the generator tool. Your business QR code landing page can include information you want to share with the public, including a company name, call to action, address, some descriptions, contact details, links, and even portfolios and more.
What size should my QR code for business be?
The size of your business QR code should depend on where you place it, some materials require big sizing while business cards will only fit a small QR code on them. The recommended sizing is a minimum of 2 x 2 cm with no limit to size up. Whatever size and placement you choose, make sure the QR code is readable by different users and scanners.
Can I edit the landing page after creating the QR code?
Yes, you can edit the landing page as much as you want even after creating the QR code. The dynamic QR code will update its content automatically without having to generate and print a new one.
How to get a QR code for my business for free?
Turn the link to your company's website into a QR code within a few seconds by using Pageloot's free QR code generator tool. If you want advanced functionality, sign up for a 14-day free trial of our premium QR code generator. With a subscription, you'll have access to features like tracking, analytics, and editing.
How much does it cost to get a QR code for business?
Mostly, it's totally free to get a simple QR code. If you want to have a dynamic QR code that can be edited or changed over time, you can sign up for our premium subscription. You'll also get access to the dashboard with analytics, a design library with editing features, and more. We offer 4 pricing plans, so you can definitely find something that suits your budget and needs.
How to scan a QR code for business?
Scanning QR codes is quite straightforward. You point your phone with the camera opened towards the QR code, then the page pops up at the top. You click on the pop-up link and get redirected to your default browser with a business page link already opened. On some phones, you immediately get redirected to a website in the browser.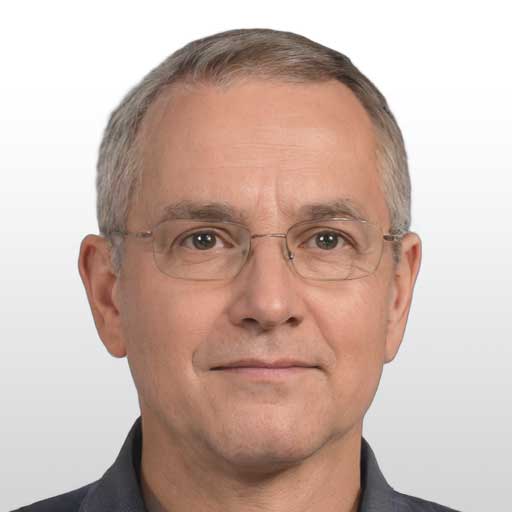 Hugo Laurent
The most easy and reliable QR code Generator ever. PDF files can be uploaded instantly. Our restaurant menus are now digital.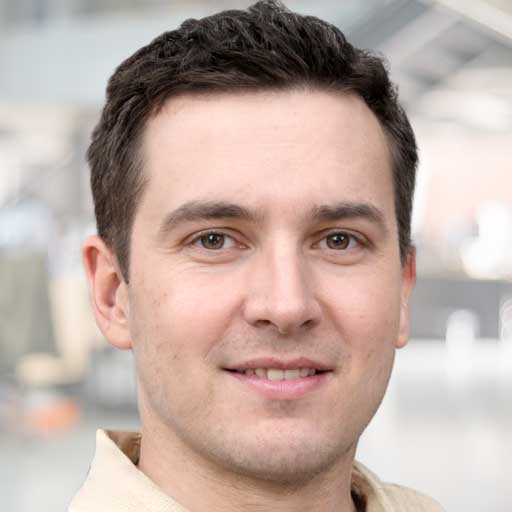 Lucas Jansen
This is an excellent tool and the QR codes take you to just where you want. We only use the location QR code but there are so many useful features.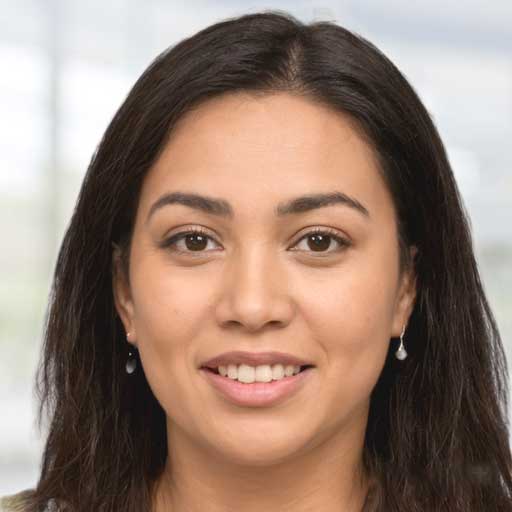 Emma Moretti
Easy to use and quick. It works great and creates a perfect images, so employees can download my vCard.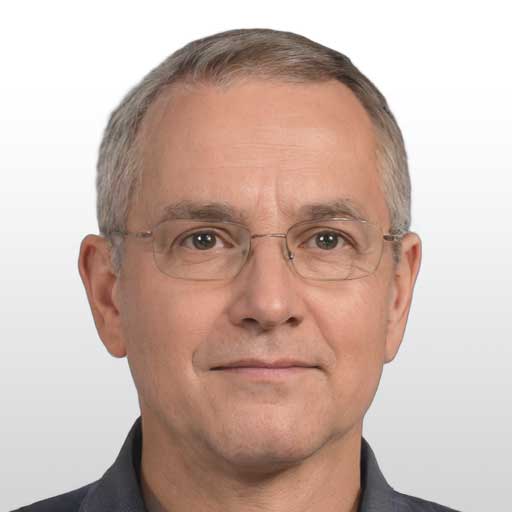 Hugo Laurent
The most easy and reliable QR code Generator ever. PDF files can be uploaded instantly. Our restaurant menus are now digital.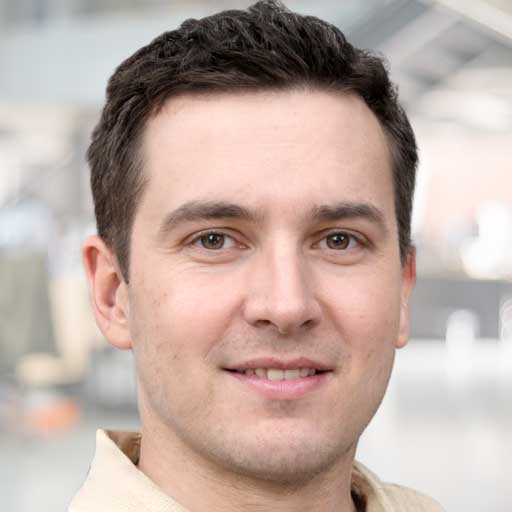 Lucas Jansen
This is an excellent tool and the QR codes take you to just where you want. We only use the location QR code but there are so many useful features.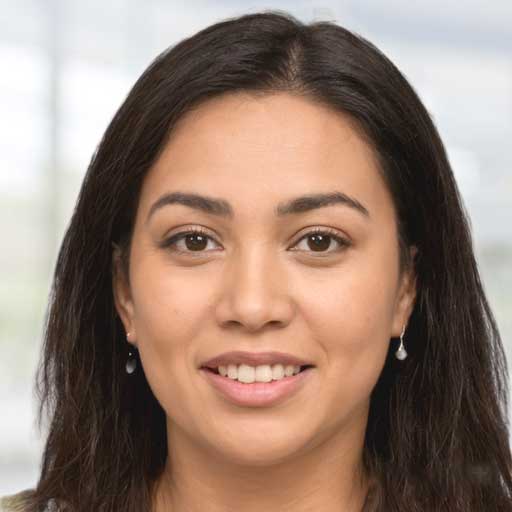 Emma Moretti
Easy to use and quick. It works great and creates a perfect images, so employees can download my vCard.
Free 14-day trial. No credit card required.
Where to use a company QR code?
Tap on the images to zoom in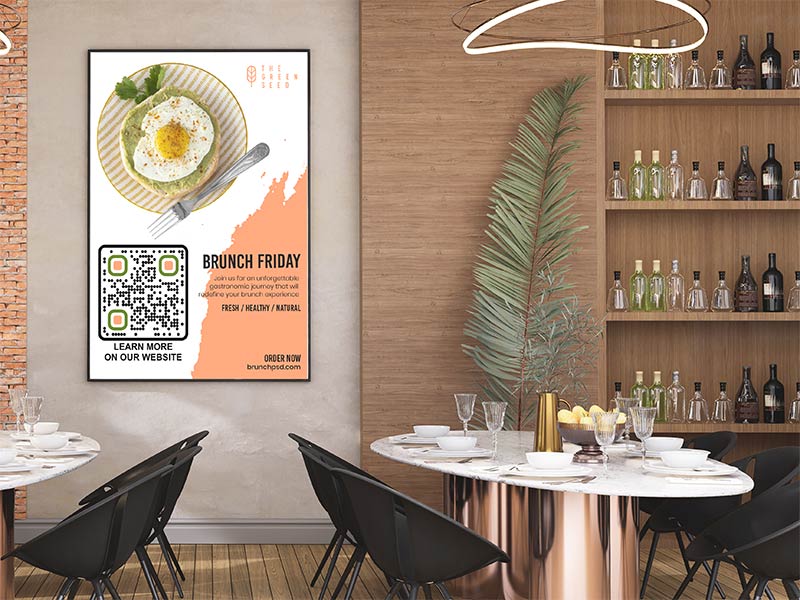 Inside restaurants & cafes
Restaurants and cafe owners who are invested in promoting their business should opt for QR codes. Such QR codes work great for marketing and advertisements as well as in restaurant use. Businesses can fill the landing page with photos, menus, reviews, instructions on how to find the location, and much more.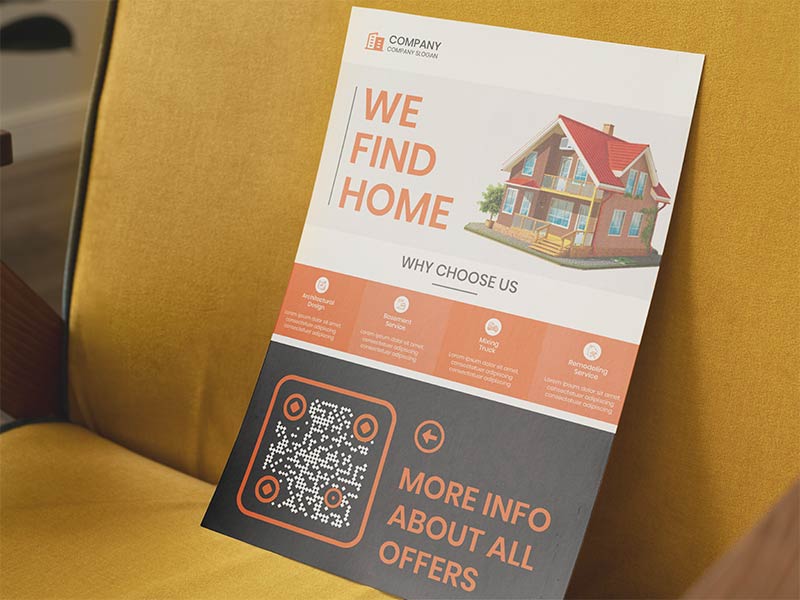 Promotional materials for real estate
Real estate agencies have found QR really helpful, especially for displaying property in promotional materials. Rather than including a phone number under a property advertisement it's much smarter to add a business QR code, that contains much more information than a simple phone number.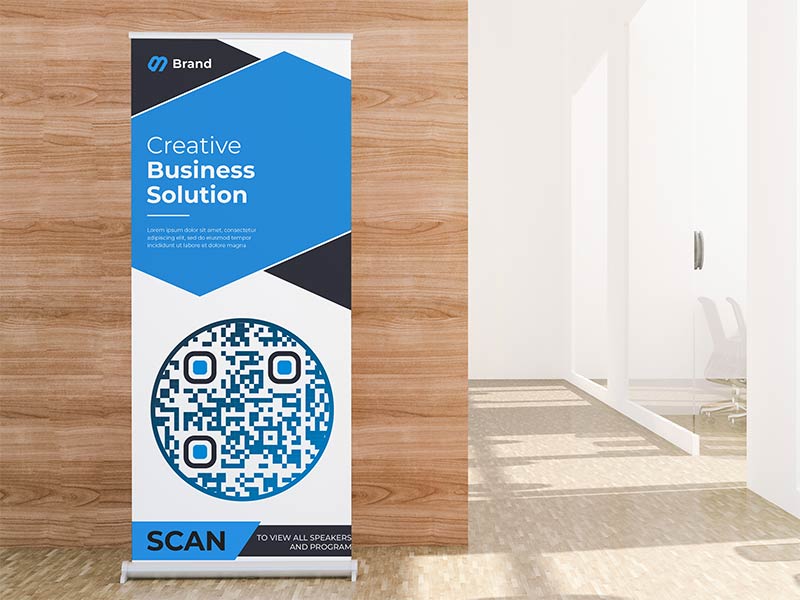 Big speaking events and conferences are filled with business QR codes, you can find them on display screens, business cards, and name tags. These codes are the easiest way for a big audience to get all the details they need about an agency.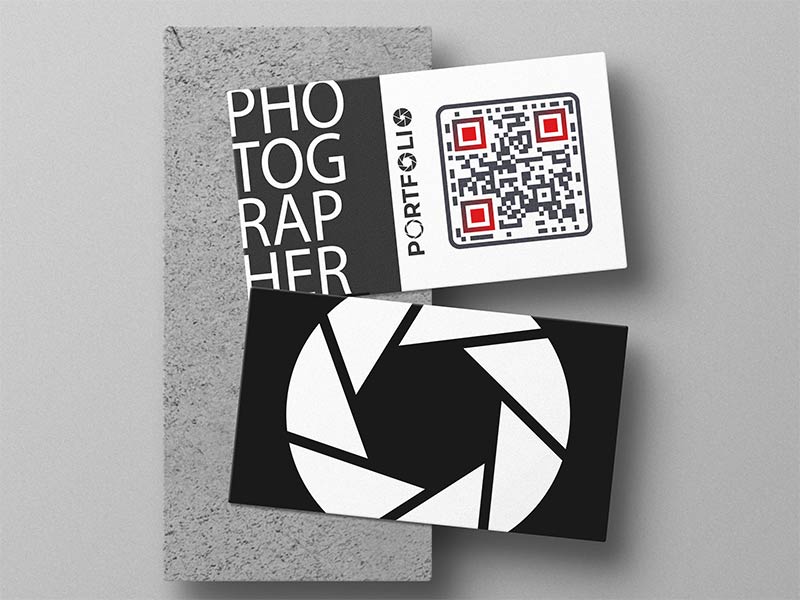 The best time for self-marketing for photographers, videographers, or filmmakers is during the events that they are working at or attending as guests. They can use brochures or business cards with QR codes to show potential clients their work. QR codes can direct to portfolios, prices, contact details, and more.
How to get more scans for a
business page QR code?
Best practices & tips for business QR codes
Check the size of your QR code
QR codes have a minimal size of 2 x 2 cm with no maximum size limit. Meaning you can scale them in whatever way works best. However, with a minimal size the QR code can turn out too small for certain materials. Before starting any massive prints you should always do one test print. What looks good on a screen might turn out bad in real life.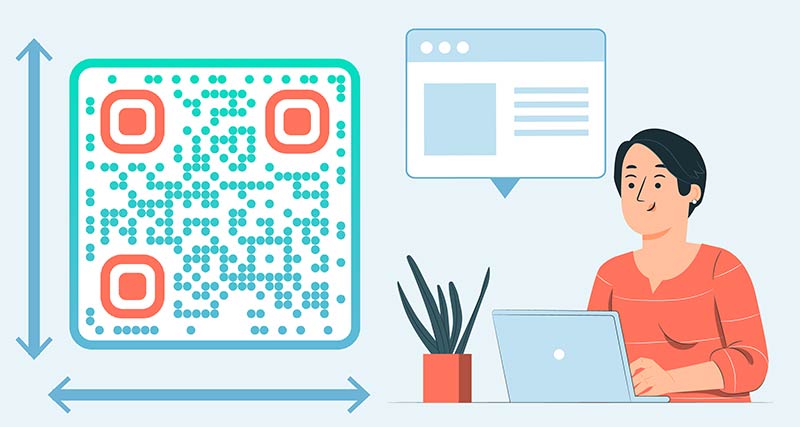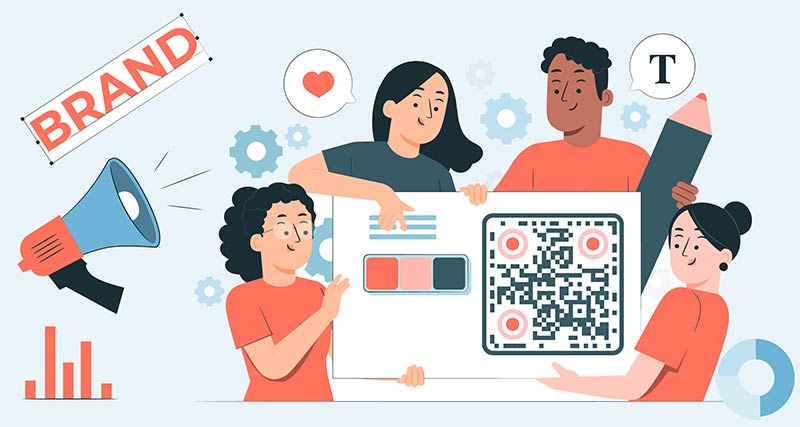 Use smart design decisions
Before even scanning a QR code, people's first reaction will come from the QR code itself. When businesses started using QR codes it was a big marketing move. Nowadays it takes a bit more strategy, businesses need to learn what colors work best and what description phrases catch attention.
Make your business page convenient
Once the business QR code is scanned users get transferred to a landing page where they can find all leading information. Make sure that the landing page is optimized for all devices, the font, images, and layout should stay clear and arranged on all screen sizes.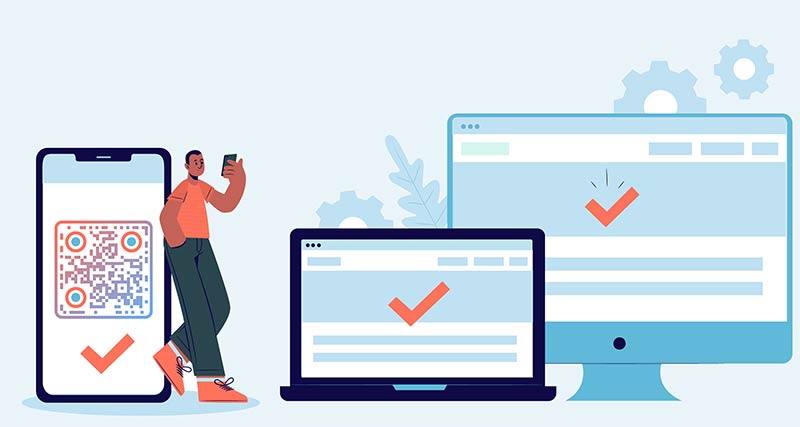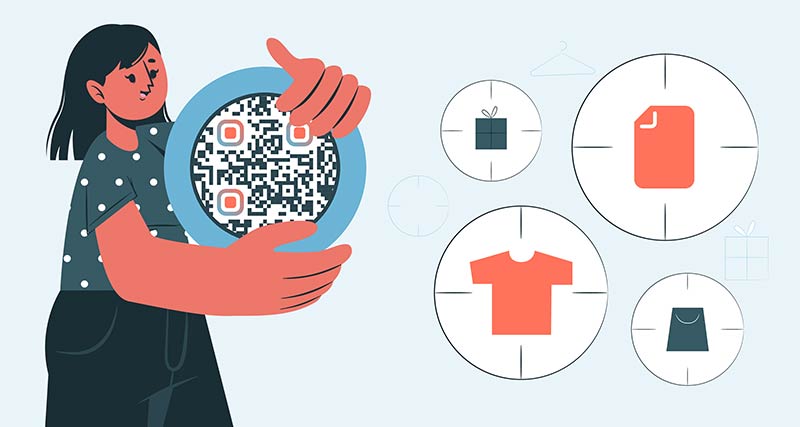 Put your QR code out there
Once you have created a QR code and printed it on business cards, why stop there? Make flyers, including company QR codes on websites, banners, social media, packaging, merch, and more.
Free 14-day trial. No credit card required.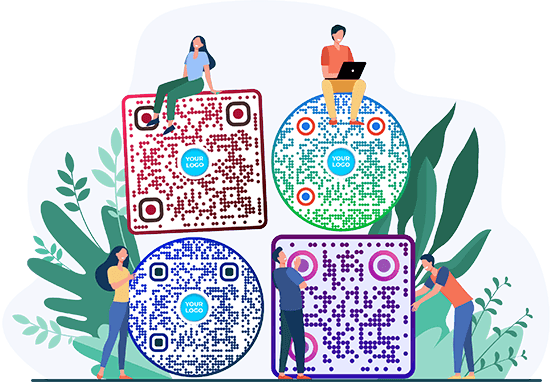 Benefits of using a business page QR code generator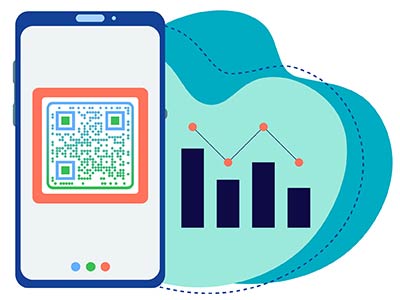 Track valuable data insights
Business QR codes can also function as points for collecting data insights. Instead of just sharing information, you can also analyze data gathered from them. This includes data about how many times a QR code was scanned, in what locations, and how engaged customers were.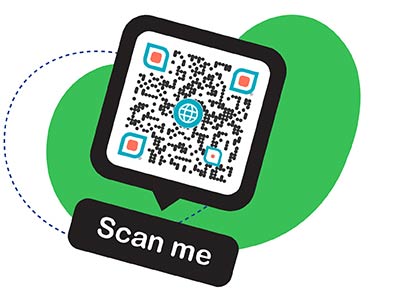 The convenience of frames
CTA frames are great business tools, that encourage sales and custom interactions. Business QR codes lead to landing pages where you can include CTA buttons to promote services or products.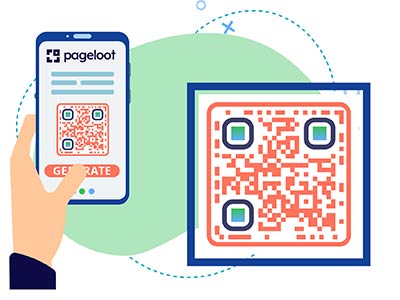 QR codes are super user-friendly. First of all, they are device-friendly, meaning you can view what's inside a QR code across multiple devices and platforms. They are also fast and convenient to use, all users need is a phone and a camera.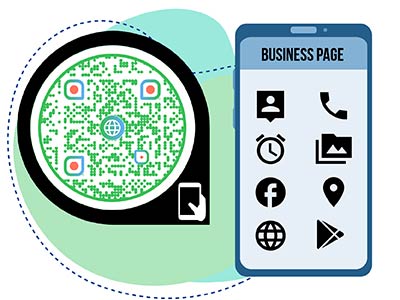 Business cards, banners, and advertisements are extremely limited in space for details. With a business page QR code, you don't have to stop at just contact information, you can include all the right links and information.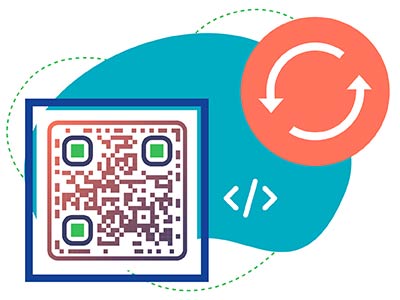 If you have Pageloot's paid subscription, you can easily update your links to pages whenever it's needed. This is especially relevant for businesses who moved their website to another domain or completely changed the design of the page.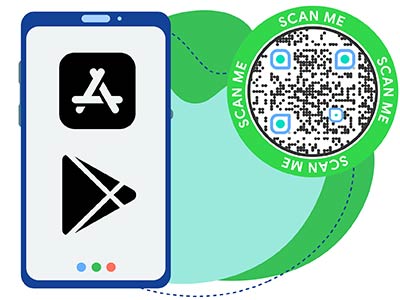 All information in one place
A great advantage of using Pageloot QR code generator is that you get all information centralized in one place. You get the overview of all your QR codes with a dashboard. This shows analytics to evaluate the effectiveness of your campaigns and the overall user engagement with your business.