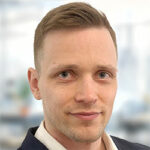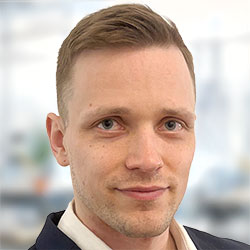 Siim Tiigimägi is the Content Lead at Pageloot. He writes about our innovative QR code generator services. With a profound expertise spanning over 5 years on QR codes, Siim has become a subject matter expert in the field. He makes significant strides in leveraging QR technology to simplify and augment digital interactions.
His journey didn't just start here. Siim has an extensive digital background with over 10 years of robust experience in the Software as a Service (SaaS) sector, a testament to his deep-seated knowledge in digital solutions.
Having graduated with a degree from the Estonian Academy of Arts, Siim embarked on a digital voyage that saw him delve into various SaaS projects, each time leaving a trail of success. His fascination with QR codes began as a simple curiosity but quickly morphed into a full-blown professional passion. He joined Pageloot with a vision to empower businesses and individuals to tap into the boundless possibilities QR codes offer.
At Pageloot, Siim has been instrumental in crafting a user-centric QR code generator service that is not only intuitive but also packed with features that cater to the modern-day digital needs. His knack for simplifying complex digital processes into user-friendly interfaces has played a pivotal role in making Pageloot's QR code generator a go-to solution for many.
Siim continually stays abreast of the evolving QR technology landscape, ensuring Pageloot is always a step ahead in delivering value to its users. His thought leadership in QR technology is not only beneficial to Pageloot but also contributes significantly to the broader QR code community.
When Siim is not engrossed in QR codes, he's probably exploring new digital trends or sharing his wealth of knowledge through articles and forums. His commitment to demystifying QR technology extends beyond the confines of Pageloot, making him a notable figure in the digital realm.
Connect with Siim on LinkedIn to learn more about his journey and the exciting world of QR codes.