QR Codes are making cafe owners happy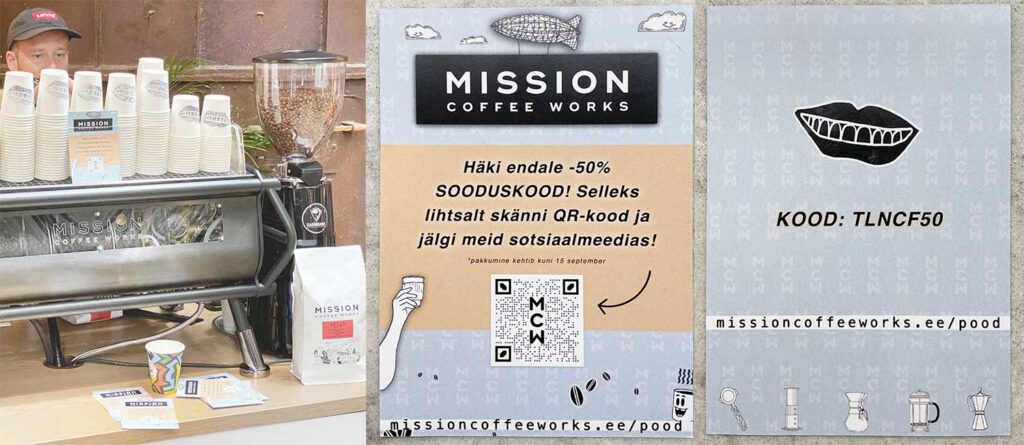 Digital QR Codes are becoming popular for cafes and restaurants for many reasons. Also, it is playing really well with the social distancing norms and COVID-19.
The most typical use case to make a Cafe QR Code is for a menu.
Here is a list of other ideas how to use them:
Takeaway/order from home
Check-in (for COVID safety)
Boost social media followers
Sell on your e-commerce store
Link to your website
Create a job post
Create an email list or collect data
QR Codes are not new by any means, but they can help boost your cafe or coffee business in many ways. We can get more people to interact with your brand from a distance. Everyone has a smartphone nowadays and scanning QR Codes is really easy.
How to create a cafe QR Code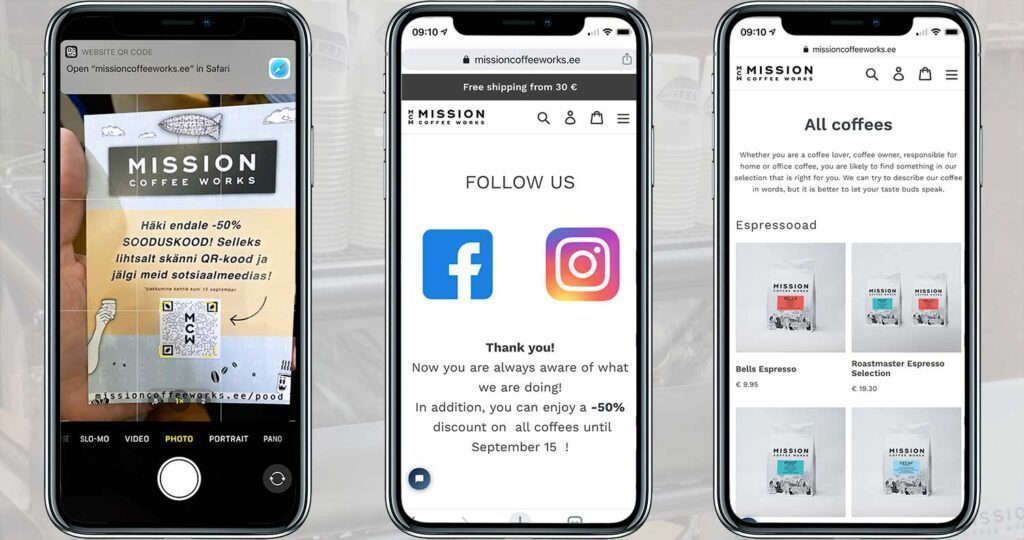 Let's look at Mission Coffee Works, a coffee roastery from London who is using QR Codes to promote their business. Firstly, we need to figure out what function we want the code to do.
You can use Pageloot to create a QR Code for social media and e-commerce sales like the example above. But maybe you are looking for a simpler solution and you just need a cafe menu.
Why make a Menu QR Code for your cafe?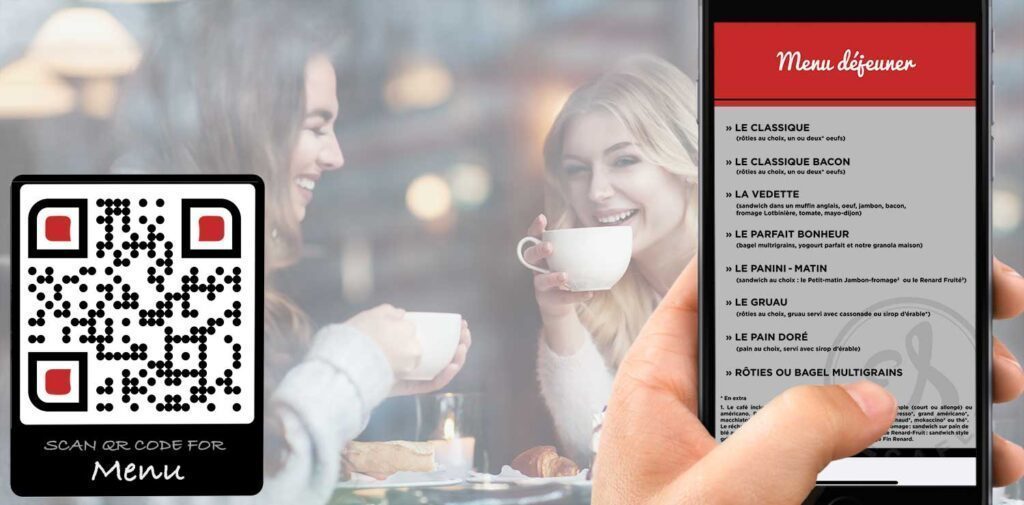 QR Codes are really easy to use for your customers to browse what you currently have available. The added benefit is that you don't need to remake your menus all the time. This saves time on printing as well as editing.
Now, all you need to do is just update your online menu and the QR Codes will link to that. Now it is really easy to run daily specials without much preparation and hassle. This keeps the customers experience fresh and interesting, which means more repeat customers.
Starbucks is using QR Code campaigns to increase their coffee sales. The way they do it is by placing the code on a flyer.
How to make a digital cafe menu?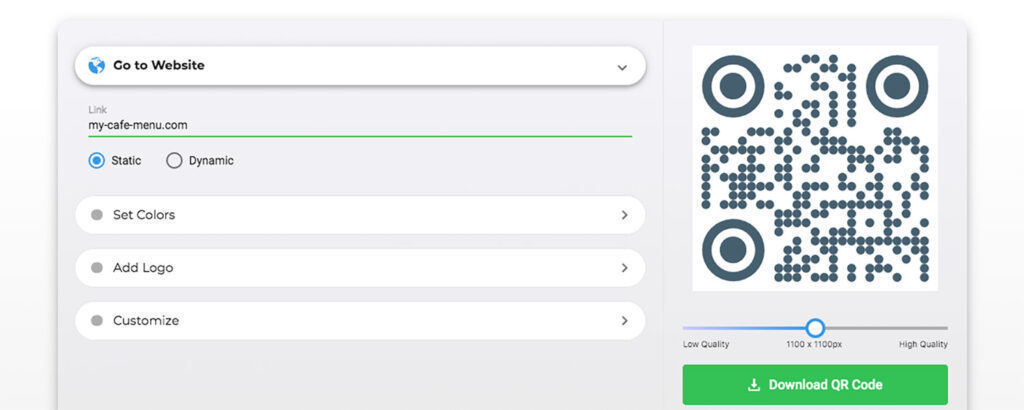 Open up the QR Code Maker tool
Enter your menu URL or link
Style it as needed
Done!
Firstly, if your menu isn't uploaded online, you can always link to your social media page or website. Take a look here for more details on how to make a PDF menu QR Code.
Where can I use QR Codes for a Cafe?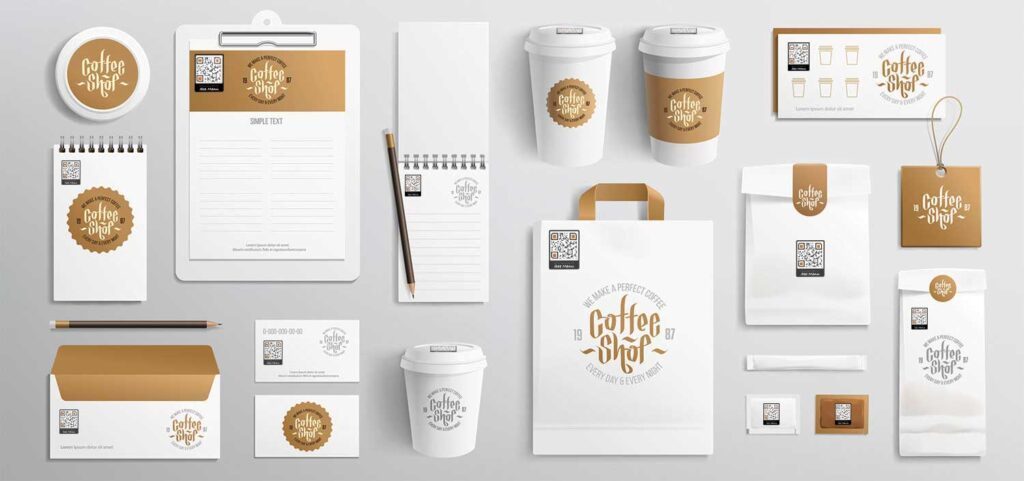 We can often see QR Codes around cafes everywhere, on the walls, on the menus and even in front of the doors.
Most importantly, it really all depends on your use case and needs. Consider placing the codes on any surface that can be printed on if that makes sense for your business. This can include: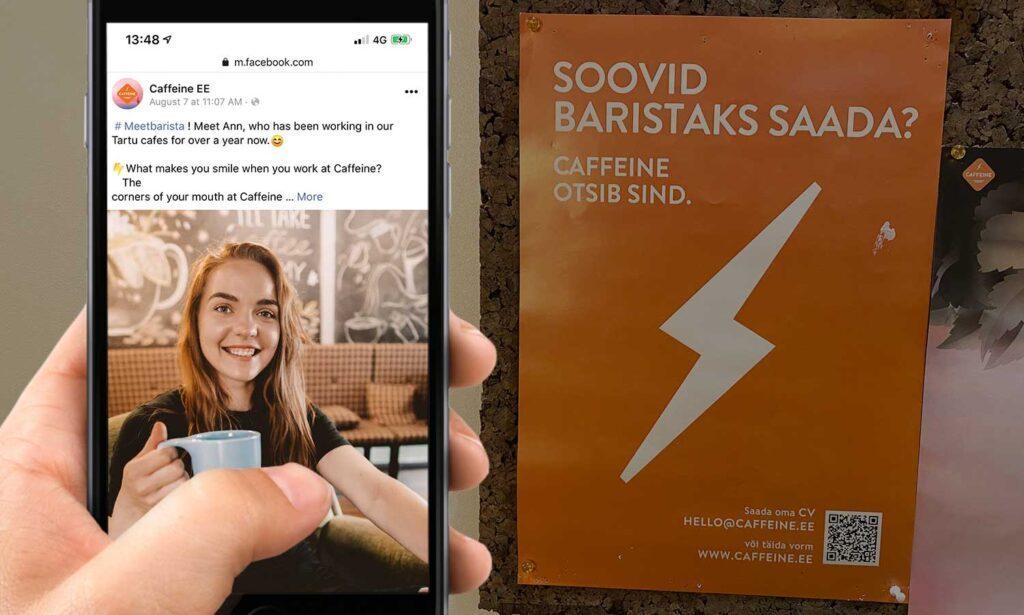 Here is an innovative example by Caffeine Estonia. They are using QR Codes to attract new workers and baristas.
So, the bottom line is that QR Codes can link to anything digital. If you have an idea, it can most likely be done by making a QR Code.
Where else could I use them?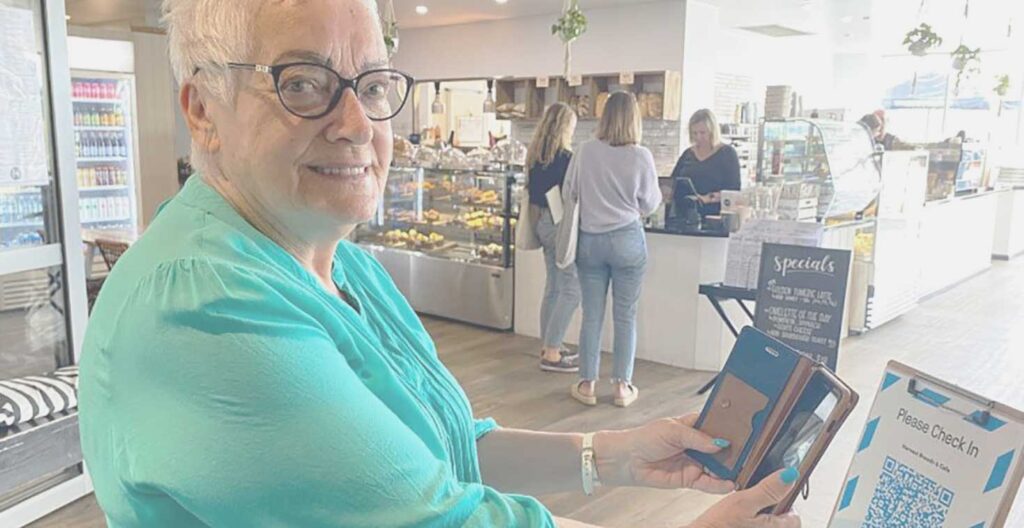 Either for reservations or coronavirus safety – It's really easy to use a contactless check in system with QR Codes. All you need to do is to link the code to an online form. This way your visitors can enter their details and you can receive them without any contact or papers – everything is done digitally.
The solution, however, is really practical. Mainly because the hygiene levels are way higher and you don't need to clean pens every time someone uses them.
Many cafes are using QR Codes to manage check-ins for COVID-19 regulations and also making reservations and bookings.
Are QR Codes the future of cafes?
In conclusion, many cafe owners are loving QR Codes because they are so easy to use. We are seeing more and more of them appearing in cafes everywhere.
The reason for this is that people at cafes absolutely love scanning them. It makes the whole cafe experience a lot more interactive and exciting.
Sounds interesting? Consider giving QR Codes a try for your cafe!