Good news – It is nown atively available on all Apple iPhones running iOS 11 and higher. Take a look at our guides below for how to scan QR Code on iPhone running on iOS 14 and iOS 15.
We also have a great solution to save your QR scan history for later.
We can expect it to continue in the later versions of iOS. Apple has been at the forefront in promoting the QR code technology. It has incorporated this technology into the native camera app. This feature simplifies the whole procedure.
How Can I Scan QR Codes on iOS 15?
Make sure you're running iOS 11 or newer. Many iPhone users like being trendy and up to date. Upgrading iOS influences the performance of your device. For the iPhones running on iOS 11, scanning QR codes is a piece of cake.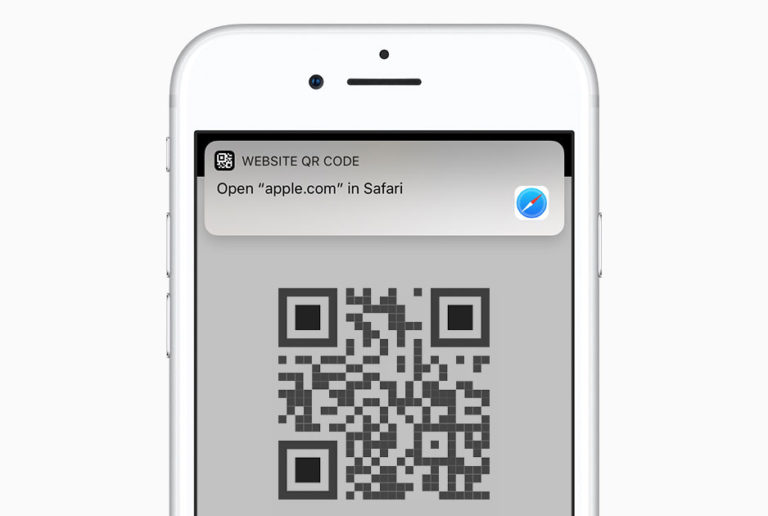 Step 1: Open the Camera App
Position your phone over the code and wait for it to scan. Ensure that your hands are steady until you get a clear reading of the QR code on iPhone. Make sure you allow the app to pick up all the information stored in the code.
Step 2: Take Action
As soon as your iPhone reads and recognizes the QR code data,a notification will pop up. Just click on it. In a situation where a notification fails to show up, try to move closer to have a clear focus.
Bottom Line
Scanning QR Codes on Apple devices is nowadays easier than ever. The only problem is that you can't save or view a history of your scanned codes.
How to Save QR Code Scan History on iOS?
Pageloot QR code scanner is one of the best solutions. You don't need to download any apps, it's user-friendly and 100% free. You can use it on any platform. It saves your QR scan history for viewing later. If you scan with your phone's camera app it doesn't record a history list.
Enable QR Code scanning on iPhone
It's possible to download a QR code scanner from the App Store. If you wish to go that route, but be careful and selective and go only for the best scanners. Many of these apps can trick you into paid subscriptions, so you should be careful.
App Store – QR Code & Barcode Scanner Apps
Here are some of the best QR Code scanning apps that we recommend downloading from the App Store: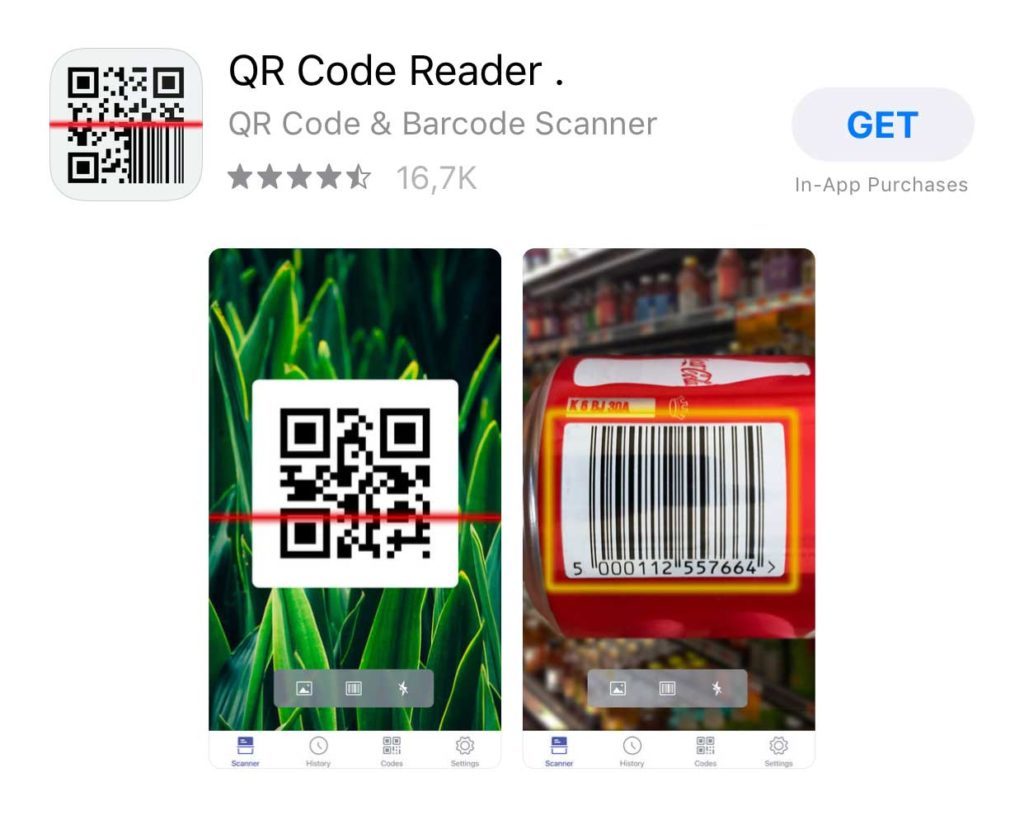 QR Code Reader by TinyLab
By far the most popular app on the App Store, rated #7 in utilities and with over 80k ratings. Free to download but be careful not to opt into their paid subscription.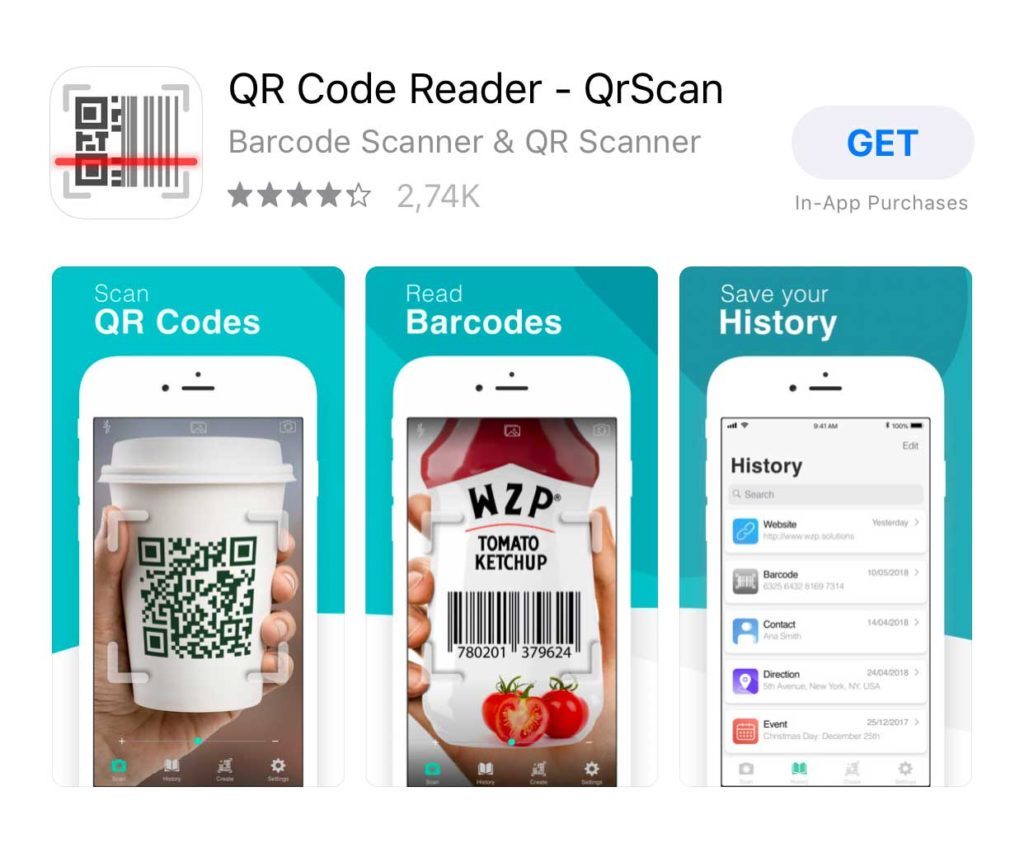 Qr Scan by Wzp Solutions
It has less ratings than the first option, but if you are looking for something more aesthetically pleasing, then this the app for you. Functionally both do the same job very well for both Barcodes and QR Codes.
Using QR Codes for Business & Marketing?
QR codes can contain the contact details of a company such as the URL address and email. They can also be used to initiate various actions.
You can also find the company's phone number and physical address. Some QR codes found in clothing could also contain information about the owner. Manufacturers can apply this ingenious technology to a lot of sectors and industries.
Many manufacturers prefer QR codes to standard barcodes. They can store more information such as geo coordinates, text and URL links. The other benefit is that smartphones can scan the information on those codes.
If you wish to learn more about QR Codes, see our QR Code Marketing guide.
Scanning QR Codes on iOS 12