Introduction
In the world of fast-paced marketing and easy-to-scan QR codes, what could be better than turning your images into QR codes? Whether you want to share a photo album, showcase your portfolio, or enhance a business promotion, QR codes from images can simplify the process. In this guide, we'll walk you through how to create a QR code from images and explore various use-cases.
Benefits of Using QR Codes for Images
There's an increasing need to make digital experiences as seamless as possible. QR codes for images offer this by providing an efficient, quick way to access or share visual content.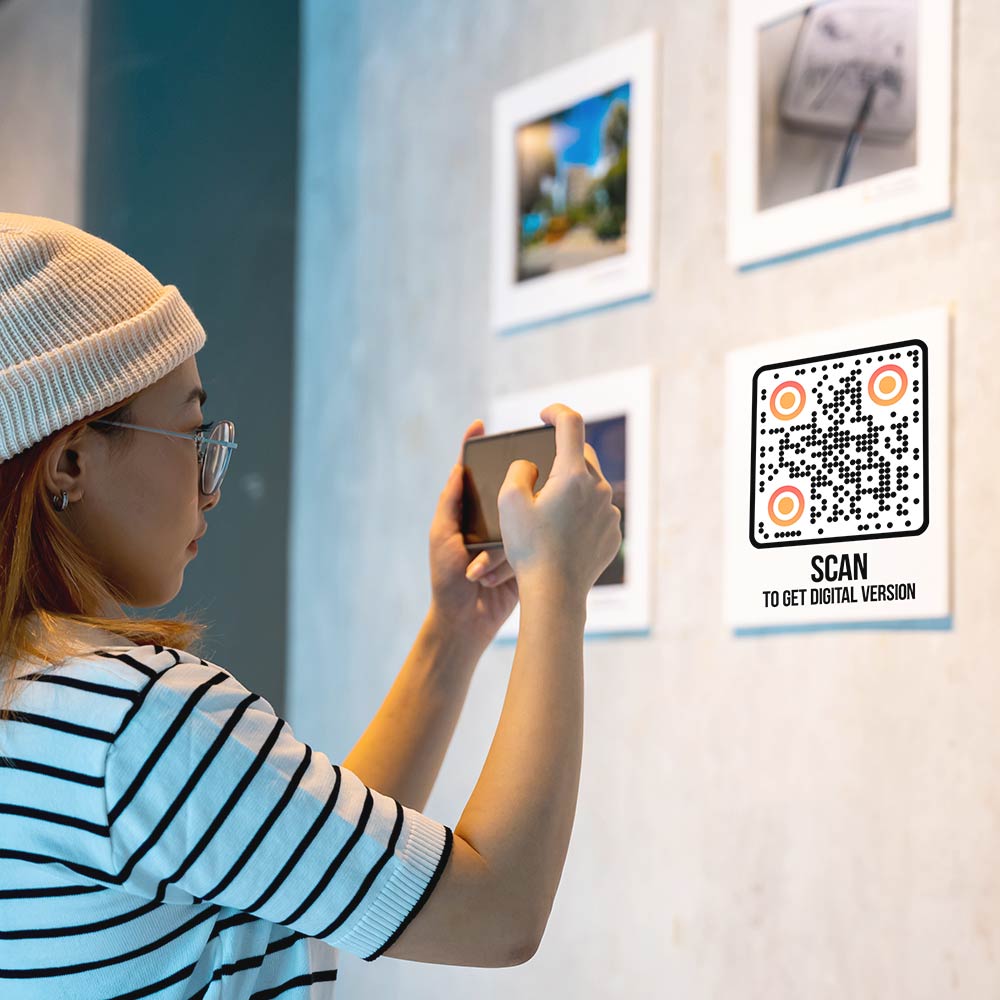 🔄 Easy Sharing
A simple scan of a QR code can instantly share high-resolution images between devices, whether it's for professional use or between friends and family.
⚡ Instant Access
This can be a huge advantage in settings like galleries, product launches, or informational campaigns where immediate access to visual information enhances the user experience.
💰 Cost-Effective
Traditional methods of sharing images or visual information often involve printing costs, data hosting, or other expenses. QR codes, however, are incredibly cost-effective.
Note: QR codes can store various types of data, not just URLs. You can even encode images and visual information!
How to Create a QR Code from an Image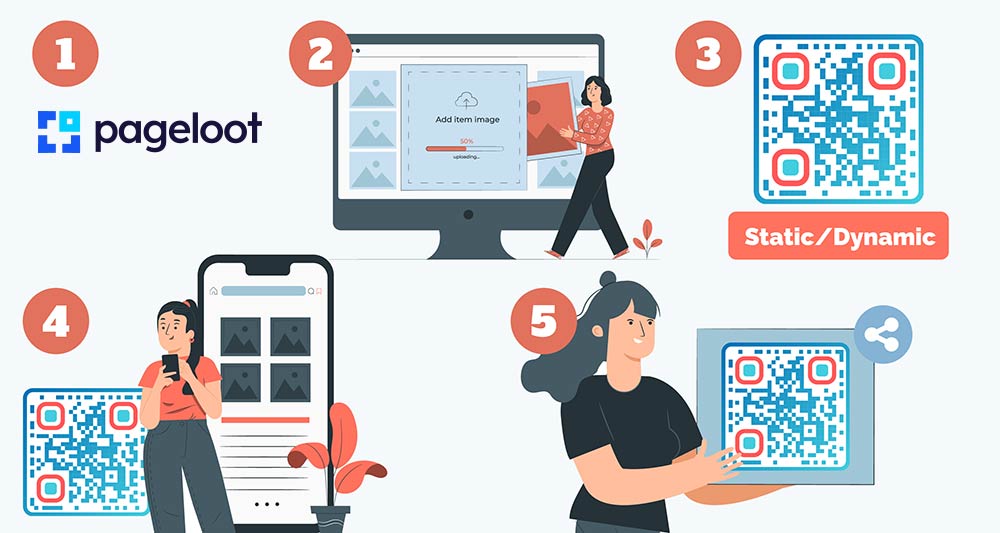 Follow these easy steps to convert your image into a QR code:
Open the image QR code generator
Upload your image or photo
Select QR code type
Test your image QR code
Download and print your code
Tip: Always test your QR code with multiple devices to ensure its functionality.
Comparison of Popular Image Formats
Image Format
Compression
Quality
Compatibility
Special Features

JPEG / JPG

High

✅

High

✅

High

✅

Widely supported

✅
PNG
None ❌
High
High
Supports transparency
GIF
Low ❌
Low ❌
High
Supports animations
BMP
None ❌
High
Medium
Simple format
TIFF
None
Very High
Low ❌
Suited for professional prints
SVG
None ❌
Scalable
Medium
Resolution-independent
WebP
High
High
Medium
Good for web use
HEIF
High
High
Low ❌
Optimized for iOS devices
To learn more about image file types, please refer to the article here.
Summary
Creating a QR code from an image is not only innovative but also practical. From sharing your art portfolio to family albums, QR codes offer a unique, quick, and effective method.
Ready to convert your images into QR codes? Let's get started with the image QR code generator tool!
Frequently Asked Questions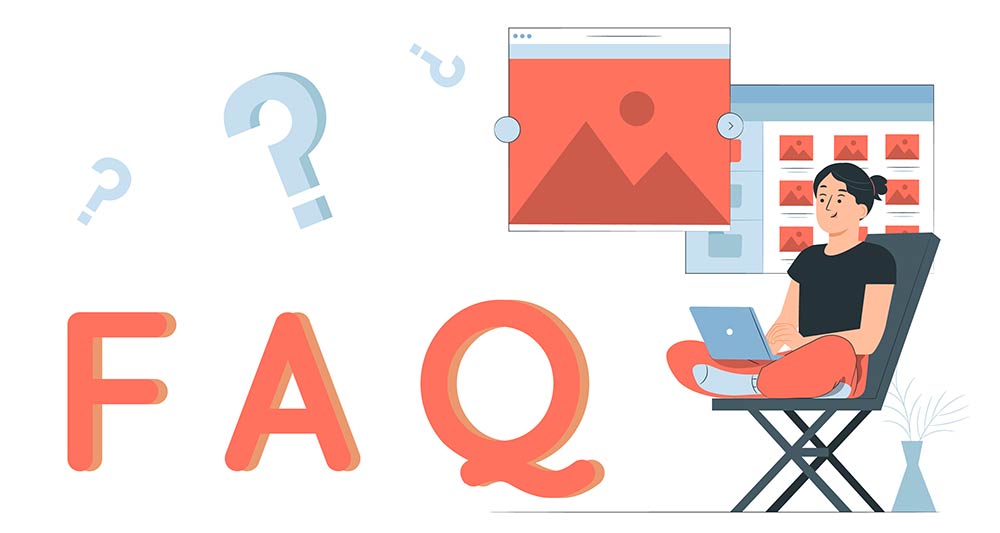 What are the best QR code generators for images?
Look for generator tools that offer dynamic QR codes. This means that you can change you image or image gallery later without reprinting the code itself. They should also offer scan statistics.
Can I create animated QR codes from GIFs?
Traditional QR codes are static and do not support animation. You can certainly link a QR code to an animated GIF hosted online. When scanned, this QR code would redirect the user to the GIF's URL, providing access to the animated content.
Can I convert any image format to a QR code?
Yes, most image formats can be converted into a QR code. However, it's essential to note the compatibility of the image format with the QR code generator you're using. Commonly supported formats include JPEG, PNG, and GIF.
Is the image quality compromised when turned into a QR code?
No, the quality of the image is not compromised when turned into a QR code. QR codes simply store the information or link that directs users to view or download the image, preserving its original quality.
Do I need a special app to scan a QR code linked to an image?
Any smartphone camera app should work for reading QR codes linked to images. No separate apps are needed. However, the app you use may have additional features like saving the scan history.
How secure are QR codes for images?
The security of a QR code for an image depends on the QR code generator you use. Some generators offer features like password protection and time-limited validity, enhancing security.
Is there a file size limit for images when creating image QR codes?
While there is technically no file size limit for images when creating QR codes, large file sizes may make the QR code complex and hard to scan. It's recommended to keep the image size manageable for a better scanning experience.
What are the best practices for converting images into QR codes?
It's best to use high-quality images, preferably in formats like JPEG or PNG. Also, consider the user experience by testing the QR code on multiple devices to ensure it's easily scannable. Use a reputable QR code generator that offers customization and security features.
Can I track analytics for my image-based QR codes?
Yes, some advanced QR code generators provide analytics features that allow you to track how many times the QR code has been scanned, along with additional data like location and time of scan. This can be particularly useful for business or marketing purposes.