QR codes? Popular. Cryptocurrency? Popular. Put these two technologies together and you got a quick and efficient way to transfer cryptocurrency. Not only is it more convenient, but it also prevents users from making mistakes while typing cryptocurrency numbers.
The popularity of QR codes is obvious – you can find them everywhere. Turn your favorite packet of biscuits around and you might find a QR code on the back for more information. Look on a billboard down the street and you will find a code with directions and special offers.
On the other hand, cryptocurrency is not new at all, but it became world renowned in the past few years with the explosion of Bitcoin. However, whether you deal with Bitcoin, Litecoin, EOS, Ethereum, Dash or any other type of cryptocurrency, transactions can be quite stressful with their long numbers.
Fortunately, QR codes can be matched with cryptocurrency as well. Most people use codes to link to websites – special offers, terms and conditions and so on. Some others associate QR codes with vCard contacts, text messages, emails or plain texts, among others.
The implementation of QR codes into the cryptocurrency world is not as popular as other solutions – mostly because there are not as many people involved with cryptocurrency. Now, how do you implement QR codes into cryptocurrency and what is the easiest way to do it?
How to send Cryptocurrency – the Classic Way
There are more ways to send cryptocurrency and while QR codes for cryptocurrency can make it easier, many users still rely on the classic solution. Simply put, you could transfer Bitcoin or other cryptocurrency in a few different ways – you could pay at a point of sale, order something online and even do a face to face transaction.
Information transfer is the most complicated part of the process – not necessarily hard, but inconvenient and stressful. The address of cryptocurrency is nothing but data. Normally, it has between 27 and 34 characters.
The payee will have to communicate or provide a long address to the one making the payment. Here comes the tricky part – you cannot copy and paste it. In other words, you will have to type it in yourself. Most people double and triple check because it is extremely simple to make mistakes.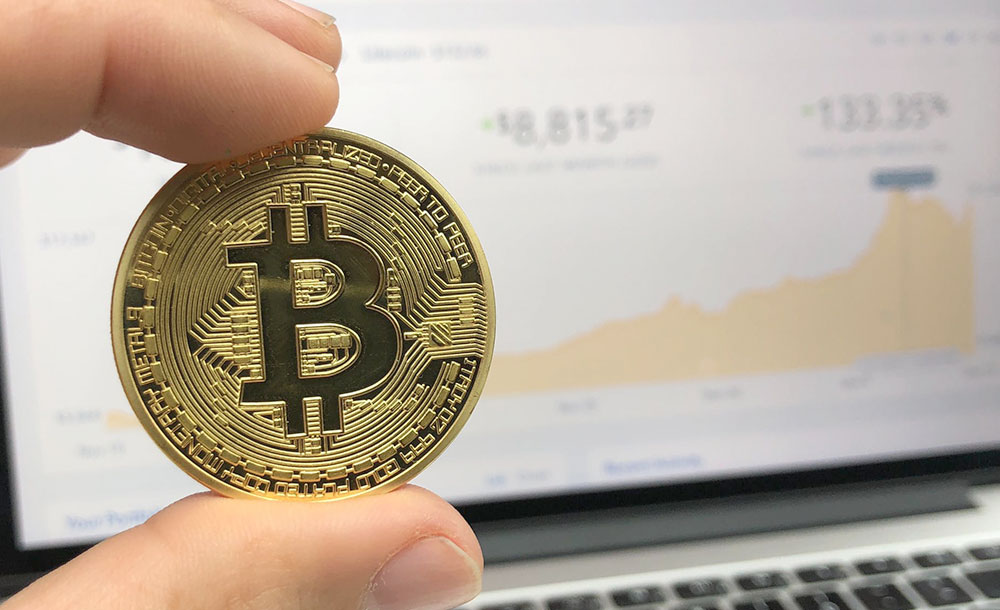 Once the payer has these details, they can make the transfer. It is instant and does not require any confirmations or sophisticated procedures. Click to send and the payment will be done right away. The process itself is not hard if it was not for typing in a long code with all kinds of characters.
How to use QR codes to send cryptocurrency
When it comes to QR codes, cryptocurrency transactions become much easier than normally. The QR code represents a quick way to perform actions, whether it comes to visit websites, adding contacts and even transferring cryptocurrency.
Apart from speed and convenience, users get simplicity. Forget about typing all those characters one by one. Instead, the payer must scan the code and the data is grabbed through the scanner. It is a secure way to get cryptocurrency from one place to another.
This feature is useful in most situations, but especially in face to face transactions. Copying and pasting will never work, so typing long codes by hand becomes history. Missing one character or typing it wrong will cause the transaction to fail.
So, how do you actually do it?
The recipient must generate a QR code for their data. This is usually done with software or generators over the Internet. Most of them are available for free, yet the premium ones provide more design and customization features.
On the other hand, the sender will have to scan the code first. They also need to open their wallet application and ensure they have the respective amount of cryptocurrency first. Select the amount to be sent, then choose the QR feature and scan the code.
Once scanned, the code will introduce the address by itself – all those characters. All the details should be double checked upfront to prevent issues – the address and the amount being sent. The transaction will then be confirmed and the cryptocurrency will be transferred.
Benefits of using QR codes for cryptocurrency
Just like for anything else that involves using QR codes, there are certain benefits that will make this feature extremely useful. Most importantly, you have the convenience. You can forget about typing the address of the cryptocurrency by yourself, whether you are the payee or the payer. Missing one character or getting it wrong could fail the transaction – one of the most common mistakes when dealing with cryptocurrency.
Apart from convenience, you have speed. Imagine how long it takes to type your data in yourself, not to mention waiting for someone else to do it. The process takes forever in face to face transactions, while a QR code can make it happen within seconds only.
While it might feel unsafe, the truth is such a procedure is extremely secure. If someone has the address of your cryptocurrency, all they can do is send you money, without being able to take anything away from you. Therefore, it only works in one direction.
If you use cryptocurrency to raise money for a cause or to get some donations, you can also track the efficiency of your campaign. QR codes allow plenty of statistics. If you place your code in a few different locations, you will know which ones are more efficient and which ones fail. Statistics are free, yet you can also invest in software for even more precision and details.
Last, but not least, QR codes are available for free. Most generators do it without a single cent – simply open your favorite search engine, search for a QR code generator and you will have thousands of results. Choose one that generates QR codes for cryptocurrency, put the data in and export it as a picture. There are also premium generators that provide more customization options in terms of design.
Where and how to use QR codes for cryptocurrency
Simply put, if you take cryptocurrency for any reason, using QR codes will make everything smoother and easier. Basically, you will be able to make it easier for your payers. You can prevent mistakes, errors and the frustration associated with a single character written wrong.
QR codes for cryptocurrency make an excellent option for charities and those raising money for particular causes. Whatever they use to advertise – flyers, billboards or websites, having a QR code there will act like a call to action. People will be more eager to donate if they can find an easy way to do it. Otherwise, they will just put it off until they give up the idea.
QR codes for cryptocurrency also allow a great degree of customization. Most importantly, you will need to provide the address. However, you can also include more details to make payers feel secure. You can add the name, as well as the suggested minimum amount – this option is excellent for online shops too.
Tips and tricks to use QR codes for cryptocurrency
When a payer scans the QR code, their device will only grab the public address of the payee. In other words, some data must be filled in manually. However, these details are basic – the amount being sent, for example. Network fees will also be mentioned.
It is also worth noting that addresses are specific to particular coins and transactions are not cross platform. For instance, if you have BTC and you provide your address, you will only be able to receive BTC. People cannot send you ETH or other cryptocurrencies.
QR codes are excellent when it comes to sending cryptocurrency from one device to another as well. You can send currency to an exchange using the wallet application on your smartphone.
Is it safe?
There are no doubts about the safety standards associated with QR codes for cryptocurrency. You might as well drop flyers around your city and hope someone will send you money – there are no risks associated with it.
The address you have to put out is the public address. It is public data that people can find anyway. No one can make any payments in your name, subscribe you to paying services or grab money off your wallet. Cryptocurrency is quite safe and having your public address out will not expose you to any risks.
Bottom Line
As a short final conclusion, QR Codes for cryptocurrency are similar to all kinds of QR codes, regardless of the links they have. They simply add convenience to anything you do. They will make things easier for your partners and supporters, but they will also prevent mistakes and potential problems.
One of the best things about dealing with QR codes is the fact that they come for free. At the same time, always test the scannability of your QR codes before investing in bulk printing and putting them out.