With the rising number of tablets and smartphones, QR codes have become more useful. These codes are the best way to link up the print design into a website through QR code scanning. The most effective way to edit a QR code is through the use of a good-quality generator. This action allows you to edit the destination link after creating it.
A good number of sites are dedicated towards the generation of QR codes. Some of them are not of the best quality, and they're not always easy to edit. Here are your options on how to edit a QR code.
The fastest method to edit QR Codes
TL;DR – You can either spend a lot of time in Photoshop or use our free QR Code Generator tool to create and edit all the codes you need for free.
Step 1
Edit your QR code link and contents. If you are using a dynamic QR code, you can easily do this with out generator tool.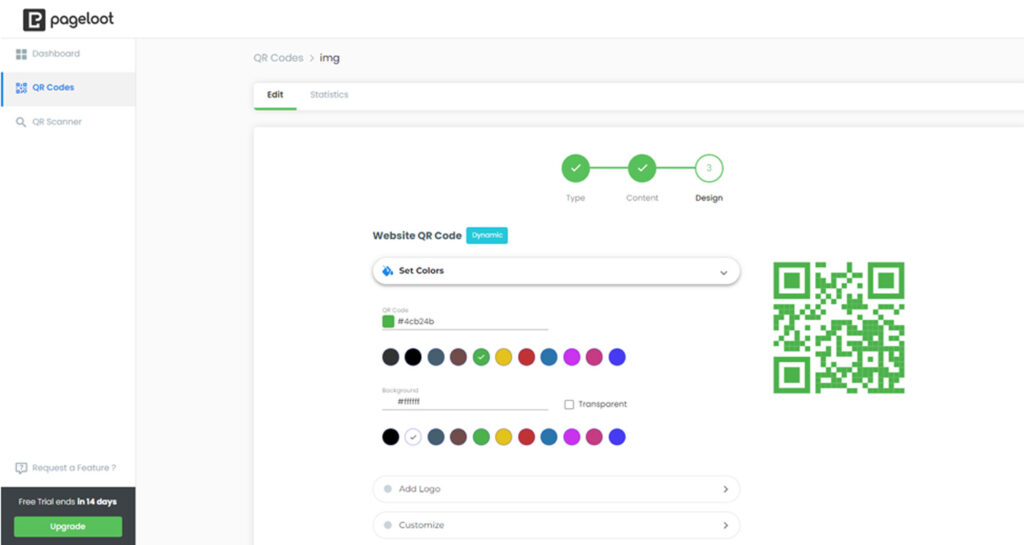 Step 2
Edit your QR code colors. Choose a gradient or solid color foreground and background. Make the colors match your brand.
Step 3
Edit your QR code shape. You can choose from square to round QR code and everything inbetween.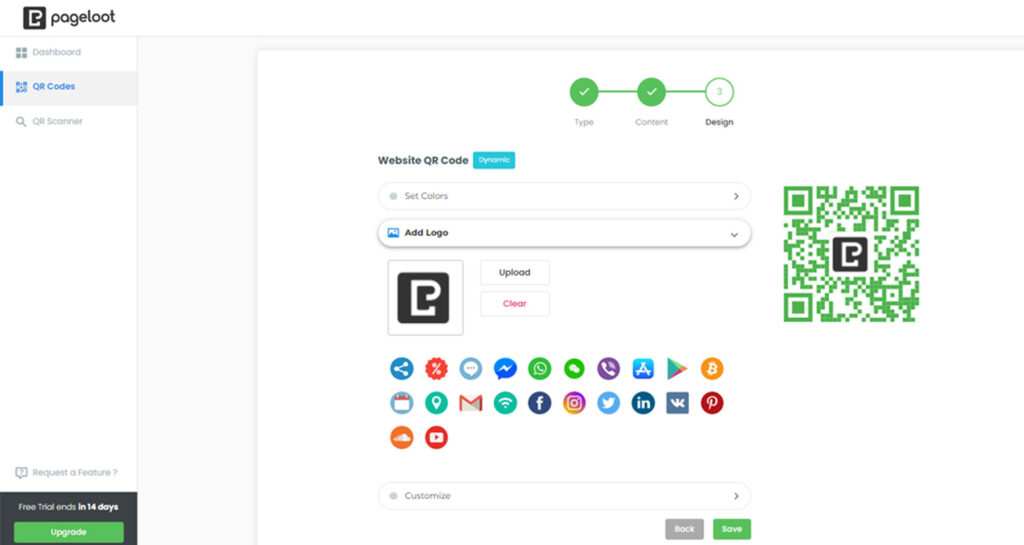 Step 4
Add a logo to your QR code or change the one you already have.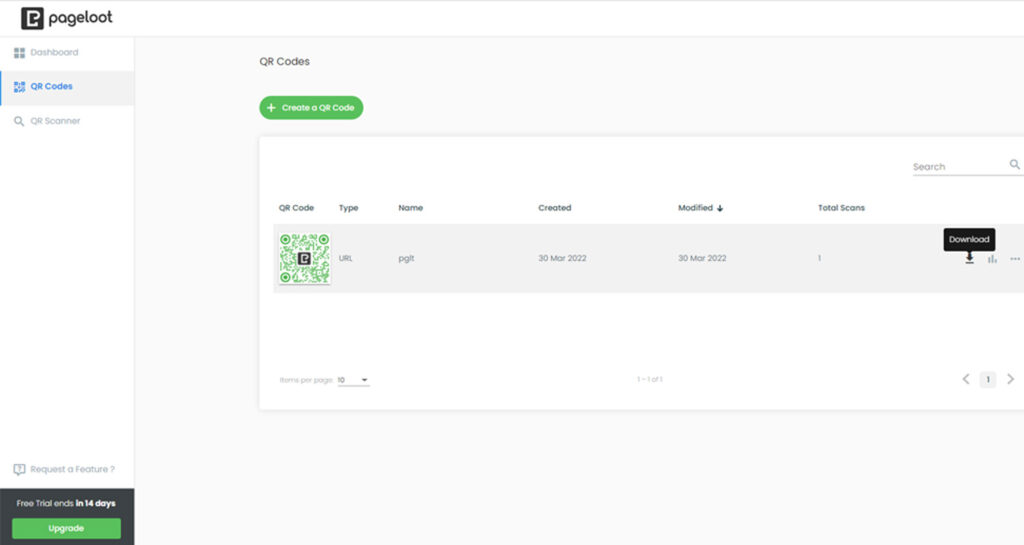 Step 5
Download your finished QR code style.
Slow method – Editing Your QR Code in Photoshop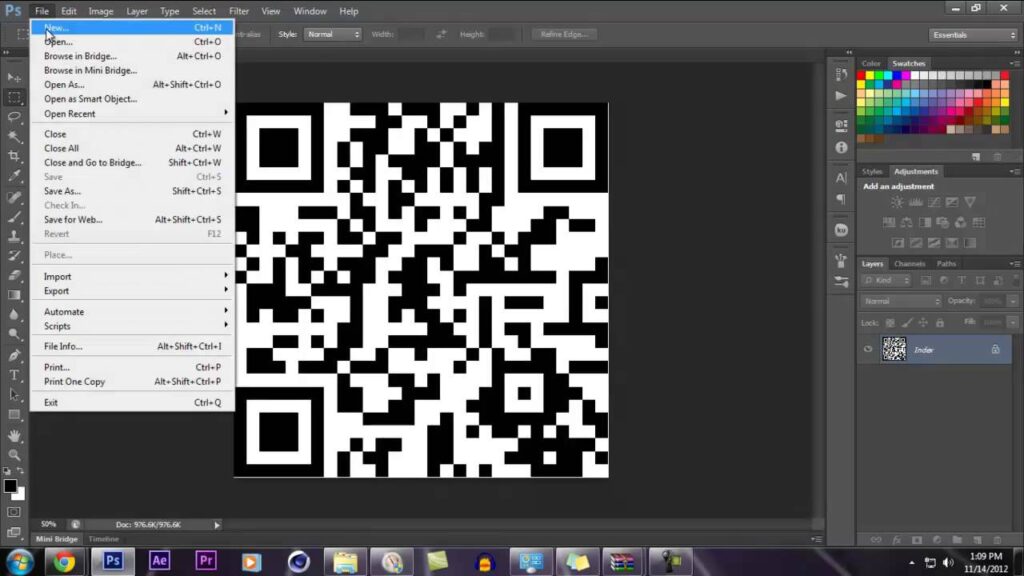 Open your QR code in Photoshop
Double-click on one of the layers' Palette. Here you get the 'Background' answer for it to allow you to change it into a layer. Nonetheless, it could say the 'Index' is not valid. This error message should tell you that the file is already indexed. To counter it, you should be able to convert the mode of the image into a file. You can do this by maneuvering into the image, the mode. This action converts it into either CMYK or RGB, by following up your needs. It is going to change the 'Index' into Background.' Thus, you can continue to double click and key in the name of the layer.
Here, you'll have to choose either black or all white. We recommend all white. You can use various methods of selection. They include 'Magic Wand', although this only gives you a chance to choose a single section at once. It is also likely to take longer. Instead, you can go for orange Color. On the dialog box which that shows up, you have the opportunity to sample colors from top to drop-down box. This action enables you to hit once on the black region, and the program picks all pixels with similar color values. Click OK. You can now view the selection displayed on different parts of the image.
With the selection in active mode, you can remove the white parts. You can do this by adding a layer of the Mask. Clicking on Layer Mask' button located at the lower part of the Layers Palette.'Transparent' blends it with the background color when you drop it inside the file target.
Try to match the color scheme of your website. You can add 'Color Overlay' from the dialog box 'Layer Style.' You can access it by double-clicking on a layer inside the Layers' Palette. Make sure and tick the relevant box on the left side. Hit on the color box which displays the dialog box of the Color Picker, when you can pick any color.
This step is the last. It involves saving of PNG file. If saved on a .JPG file, it is likely to fill up the transparent elements with the color red. To save the format, go to File, the Save on Web and Devices. This action displays the dialog box where you can convert the preset into PNG – 24. You have now saved your QR Code.
You can place an edited QR code inside your file. Note that, when editing the QR code ensure the new color has enough contrast. It should have more than the background where you intend to place it. Thus, the QR scanner' on your tablet or smartphone can read it. Click here now to access Pageloot's high quality scanner.
Frequently asked questions
Can you edit a QR code?
If you have a static QR code, that is directly linked to the source, you can't edit the code without printing it again. You can however edit styles and content to print a new code. Use a dynamic QR code instead, so you can always edit the contents without printing again.
How to edit an existing QR code?
It's easy to edit a QR code if it is dynamic. Log into the QR code generator, select your QR code, apply modifications, and you're done. If you have a static code directly linked to the content, you must print it out again.
How to change a QR code?
If you only need to change the appearance of a QR code, it is easy to do it with a generator tool. This will need reprinting for codes that are printed on objects.
Can I update my QR code?
You can do it if it is possible for you to print out a new one. Otherwise, you should be using a dynamic code. This means that there is a shortlink in-between and you can easily update them anytime.
How to modify a QR code?
Use dynamic codes to be able to easily modify them as needed even after print. Scan your QR code. If the link is directly tied to the end destination, then that means it is a static code. In this case, it is easier to create a new one instead.
What is the cost of editing a QR code?
You can always edit the QR code style and content for free with a generator tool. If you would like to create an editable QR code to change later without printing, you can look at our paid plans.