Using QR Codes in your business is great for promoting your products and services to get new leads and clients. This works especially well for converting your offline traffic in the physical real world. Check out the companies in this article and how they grow their business using creative ideas and approaches by using an online QR code generator.
See how other companies are doing it
This is MoonMoon Cafe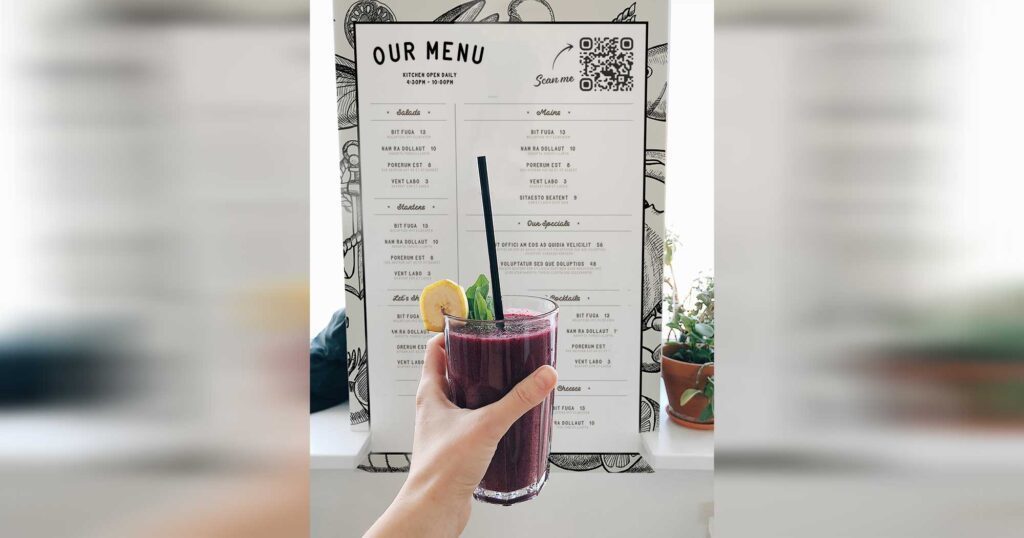 Problem: It's hard to make a really nice and minimal aesthetic menu while being super informative for clients.
Solution: MoonMoon Cafe did all that at once with the help of an online QR generator. They put all the nutritional extra details inside the QR Code on their website menu. You can see all the images, nutrition – even schedule a home delivery!
This is For-Us Gyms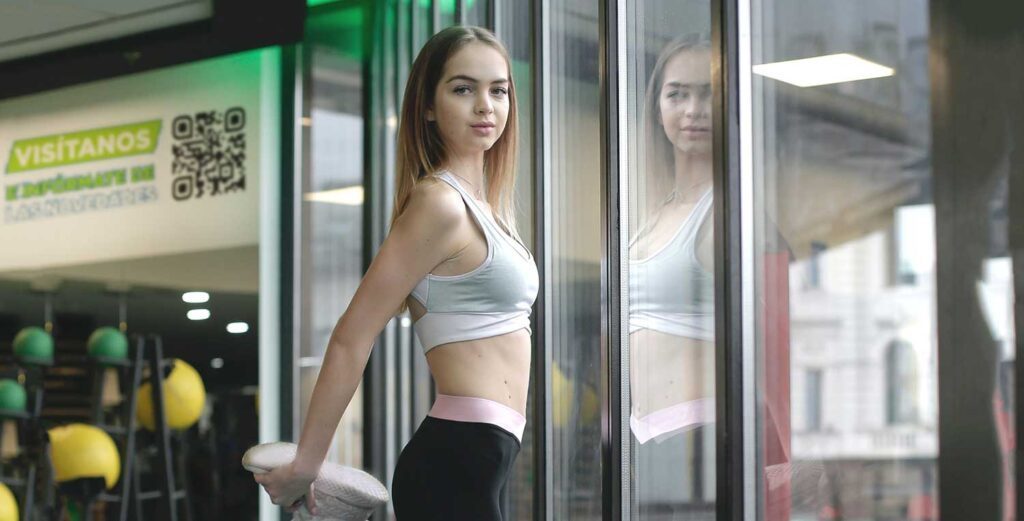 Problem: People don't care about flyers or banners, they are always on their phones while in the gym. Their attention is hard to get.
Solution: By using a free QR Code generator, they managed to make discounts an exciting quests for clients. They can scan QR Codes to get new exercise ideas and save money at the same time. Haven't you noticed people are more on their phones in the gym than they are actually working out? They also managed to increase upsells for personal training by 31%.
Getting Started with QR Codes
#1 Define your audience
Before we begin marketing, we should first define our offline audience. If you have no idea, that's ok. We can start by placing QR Codes in your local business area and getting people to scan them. By using dynamic QR Codes, we are able to integrate a Facebook pixel, that can tell you a lot about who your audience is and what they prefer. We can do all of this with the help of a QR generator online.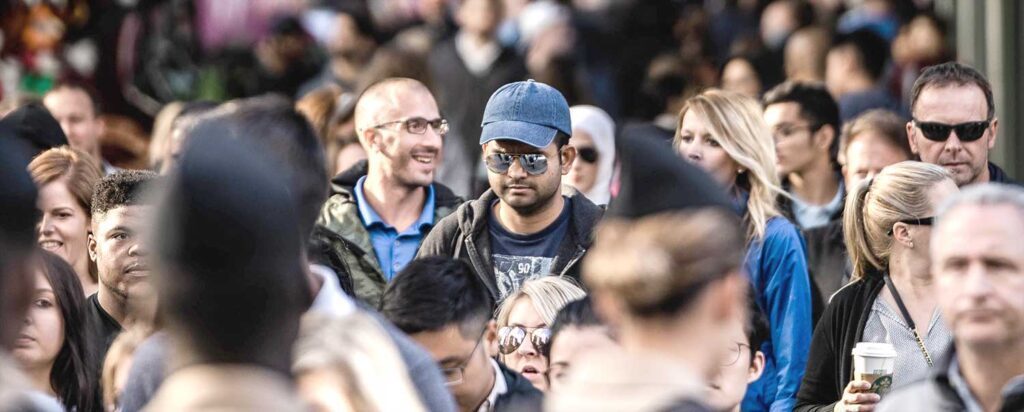 Once they are defined as a segment, we should decide on the message we want to send them. Ideally, your QR Codes should be mainly placed where they spend time the most. For example, if it turns out your ideal target audience is hipsters in the age range of 18-25, it may make sense to get your ad placements in trendy cafes and other spots where they congregate the most. Or maybe your target audience is moms in the 35-44 age group, so you would want to concentrate instead on parks, spas and recreational areas.
#2 How to Create QR Codes
How can I create QR Codes for my business? Is there a service for this?
Does is cost money or is there also a free QR Code generator?
And if so, what is the best QR code generator?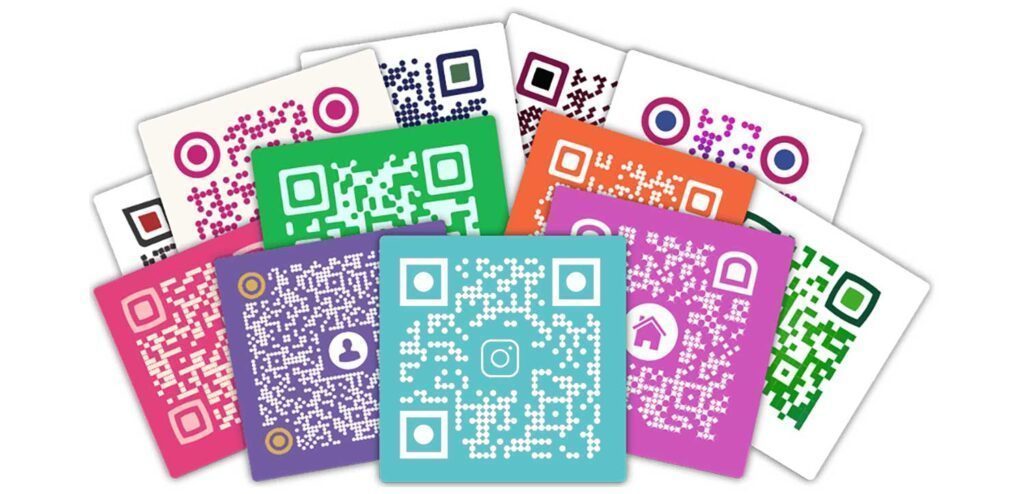 That's a lot of questions. It's actually quite simple. You can search around on Google search and dig deep in Quora articles if you like to waste your time. But we can just give you the quick rundown right here.
The easiest option is to use a QR code generator online. There are many of these services and some of them are partially free. The problem is that basically none of them are free when it comes to customizing QR Codes and saving them for later so you have all of them in one place. That's why we came out with our very own QR Code generator tool, so businesses can create and save all their QR Codes online for free.
#3 Generate your own QR Code
Creating QR Codes for your business is super easy. Head over to the online QR generator page and let's get things started. All you need to do is follow these quick 5 steps!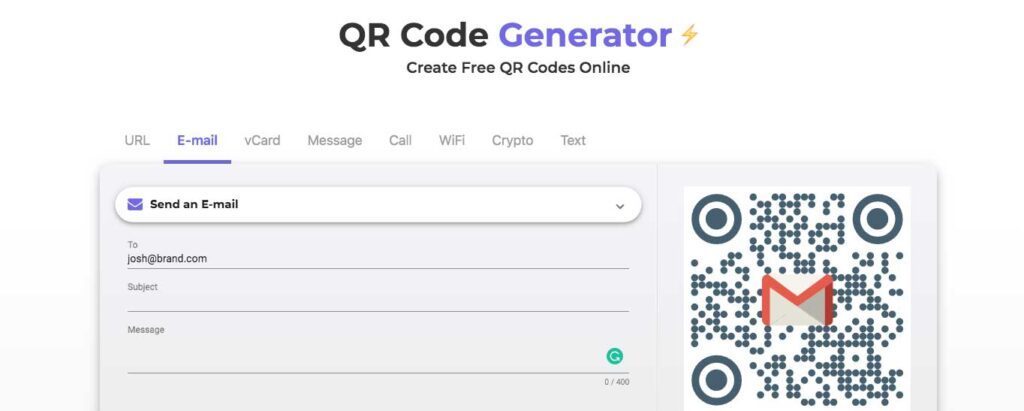 Choose the type of QR Code you would like to make. If you are not sure, go through each one and think what would make sense for your audience or what are you trying to get them to do. The most common use case for a QR Code is a simple website link (URL).
Add your content, depending on the type you chose.
Customize the QR Code so that it matches your brand. If you feel a bit lost, you can always hire a designer from Fiverr or Upwork if you need to. But Pageloot offers ready-made templates so you don't need to worry about that, just see what matches with your brand's image.
Download your QR Code so you can print it. Make sure you use vector graphics, not jpg, so you can be sure you are always getting the best quality in any size.
Always test the code before going live. Most smartphones nowadays have this feature inside the camera app. But feel free to use our free qr code scanner tool if you need to. No need to download any apps.
To sum it all up
QR Codes are popping up everywhere. They will continue to do so in the future even more. So let's get creative.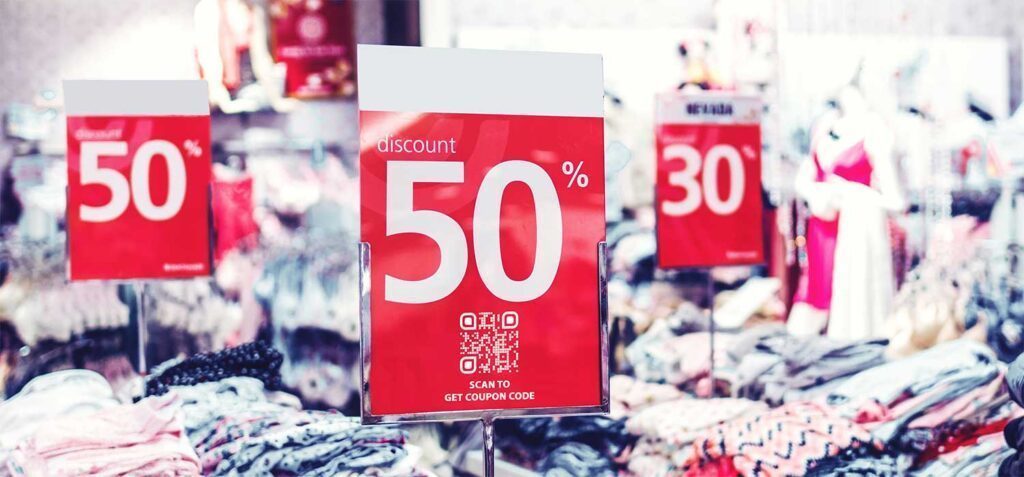 Where can I use QR Codes?
What else can you think of?
What can I use QR Codes for?
What is the future of QR Codes?
We believe it is going to be simply epic. There really are no limits to the potential of QR Codes. They integrate really well with smartphones and social media, helping bridge the offline world to the online.
The next generation of QR Codes and barcodes can contain enormous amounts of data. Eventually they won't even need to contain any links, all the content will be inside the codes. The millenials and gen-z are definitely loving them and taking advantage of using QR Codes. Considering they are the largest buying segment on the market, it makes sense to take advantage of this situation and step up your game in the digital marketing era.
Let us know how you plan to use your QR Codes, we would love to see it. Post your best work and use #pageloot to tag your codes on social media.